Now available from FX Airguns: the FX Chronograph Display & FX Chronograph Mount
The FX Pocket Radar Chronograph completely revolutionized the use of chronographs for airguns. It provided a completely portable, affordable and powerful chronograph that shooters could throw in their range bag or rifle case to be used at a moment's notice and give the feedback and velocity data needed to get the most accuracy out of their air rifle. Now there are two more optional accessories to pair with your FX Chronograph to aid your shooting and tuning; the FX Chronograph Display and FX Chronograph Mount.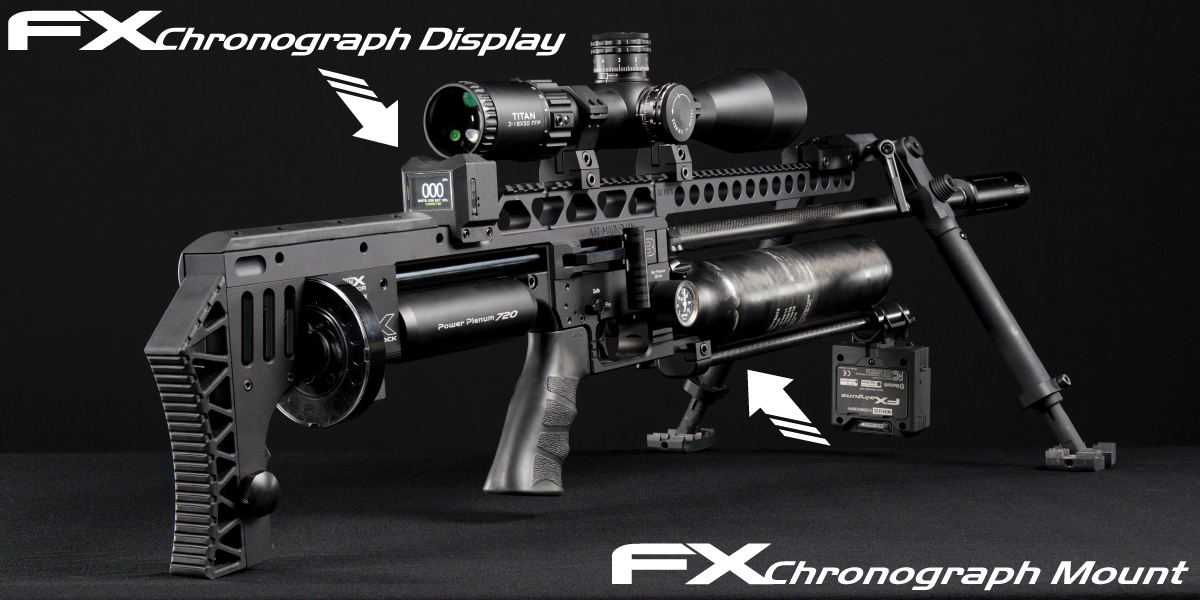 The FX Chronograph Display connects via Bluetooth to your FX Chronograph (while also allowing your chronograph to still connect to the FX Radar Smartphone App). Besides showing the feet per second for each shot taken instantly, the display can also be utilized to show magazine shot count, show the battery charge left in your chronograph, as well as other forthcoming display options. The display has a built-in battery that is recharged via USB-C cord. The FX Chronograph Display can either be mounted to the FX Impact directly behind the scope, or it comes with a picatinny adapter to allow for side mounting on many other air rifles.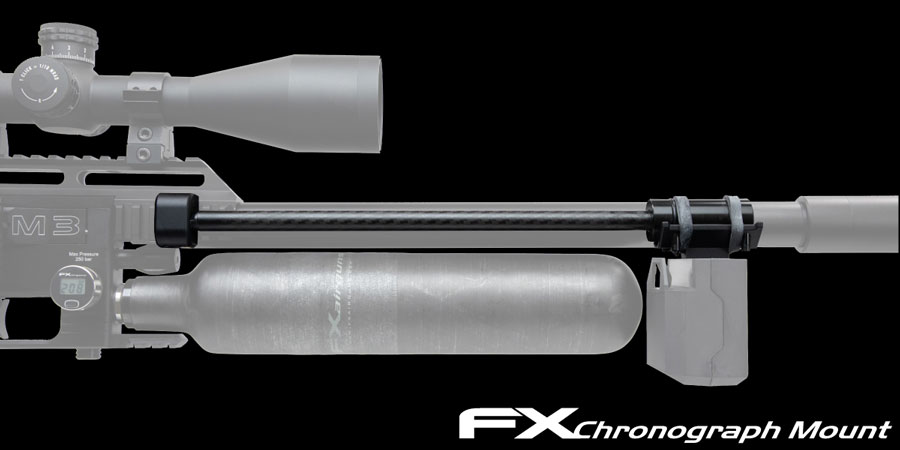 As an alternative to strapping the FX Pocket Radar Chronograph to the end of your barrel, FX now offers the FX Chronograph Mount. This stiff carbon fiber rod attaches to any of the picatinny accessory rails of many rifles, and allows the perfect positioning of the FX Radar Chronograph without effecting POI should you take the Chronograph Mount off the rifle.
Both the FX Chronograph Mount and FX Chronograph Display are now starting to ship to your favorite FX Outdoors & FX Airgun dealers and importers worldwide. US Dealers should start receiving them by 11/20.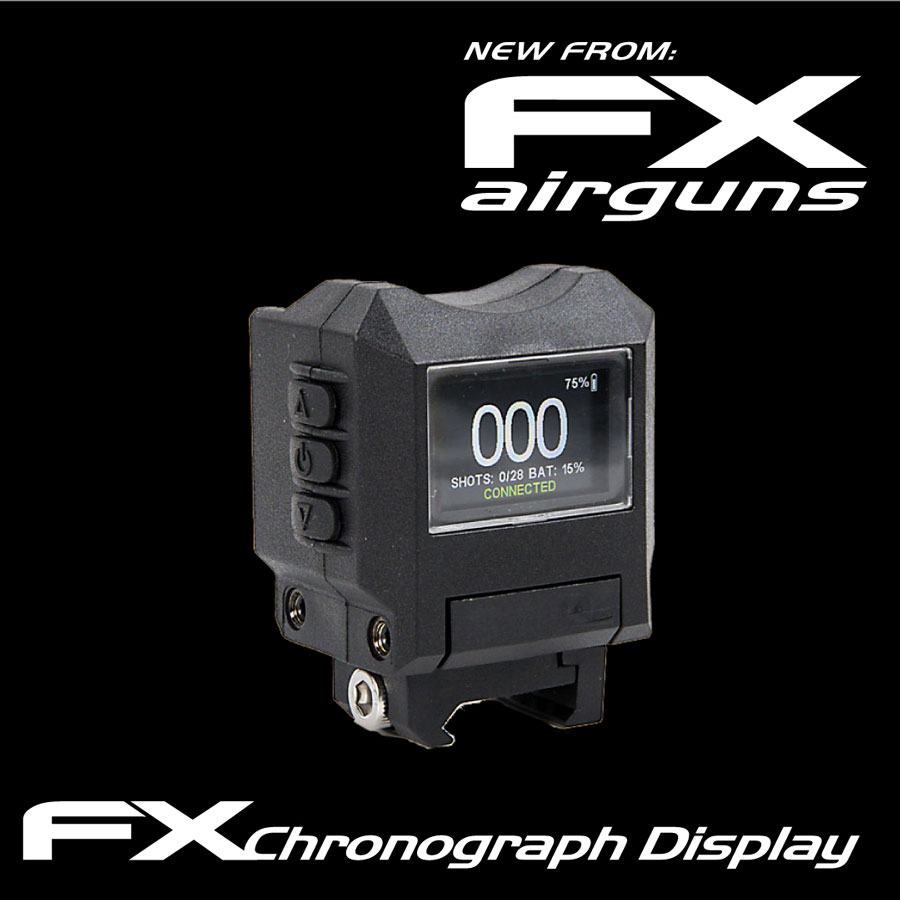 Last edited: