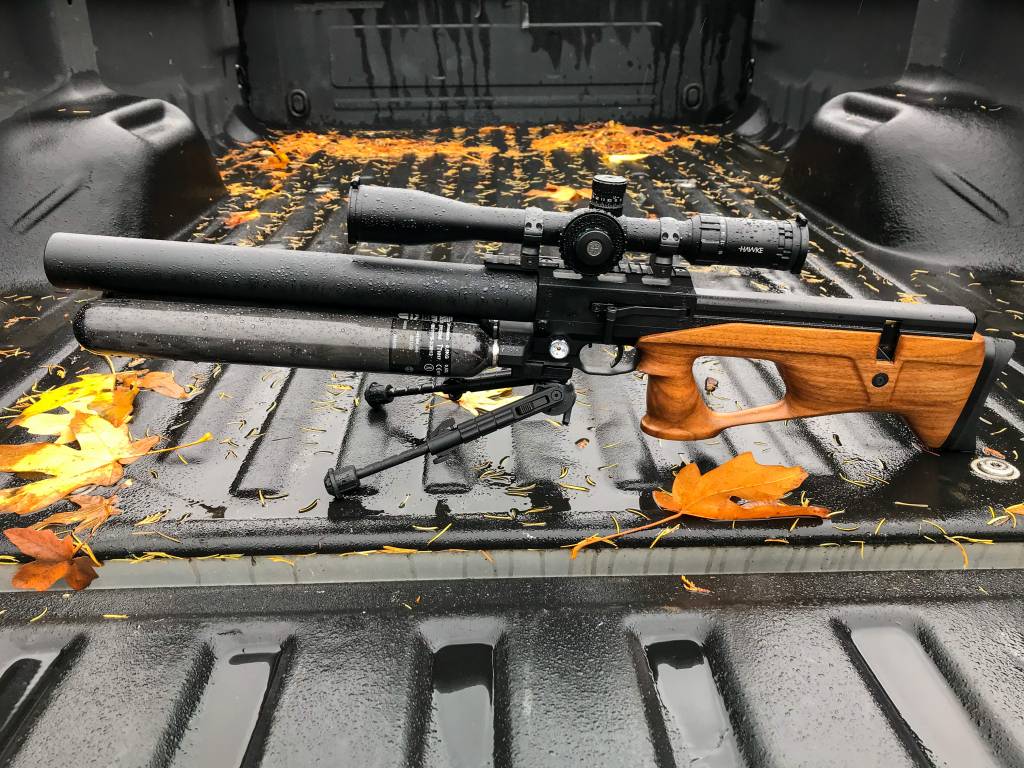 Took the long awaited Uragan King out today in the rain to play with it finally and get halfway zeroed. Looking forward to getting the extended picatinny rail for the bipod and a set of adjustable mounts. Loving this .30.
So far I can say that water bottles at 100 yds are not safe from it. Now I just need some good weather to put some paper targets out and check out some groups. Judging from splatter on a couple metal targets, they are consistently stacking on top of each other at 50. Pretty sure I'll be switching the lever to the right side at some point as I seem to be constantly reaching for it to reload with my shooting hand anyway only to find it isn't there. Hahaha kind of like driving the wife's car with an automatic transmission instead of my car with the manual trans. I'm always looking for the clutch pedal in her car when I come to a stop. 
It's really nice to be able to go out without a tank and be able to shoot a good session with no need of refilling. Loving it. 
And quiet!! Wow. The King gets a royal 10/10 from me as a bench shooter so far.