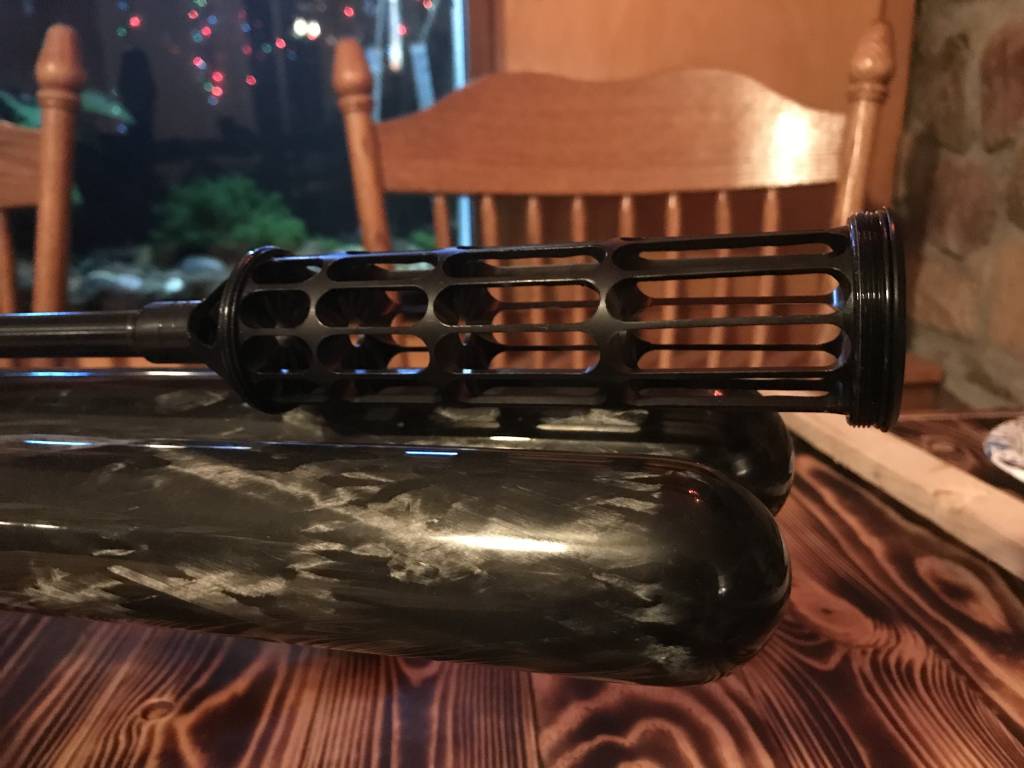 Just wanted to make a post about changes that have been made to the Uragan King's shroud internals. Hopefully it saves someone some time or frustration. 
I ordered the fatboy2.0 last week from SPAW and I also ordered the King 1/2UNF adapter from Donny, intending to use it on the Uragan King in .30 The fatboy is about the exact diameter as the shroud and would be short enough to not be awkward. It just looked like it was perfect for the Uragan King size-wise to me. 
Prior to buying this rifle I had seen videos of the Uragan King being fired and had heard it making the crazy "jet" sound, but mine didn't do that. I assumed it was a smaller caliber that made the unusual sound and thought no more of it. Until Friday when my Donny adapter arrived and I couldn't attach it to my rifle. After a couple exchanged emails with the folks in Florida, it became obvious that the design has changed from the original baffle stack to the new monocore you see pictured here. 
Just a notice for folks who may want an adapter for the King, if your rifle has the old baffle stack then the adapter works, if it's the new monocore then there is no adapter available.