I have a local Grainger and I get a pretty good discount. 
Would this work?
I assume I need the 5000PSI model since the compress can output 4500PSI? They are available in 300, 2750, 3000, and 5000 PSI versions. The 5000 PSI model is substantially more expensive. I have no issues spending the money if needed.
Looks like you have the SCI (Smith-Cooper) 304 2750 PSI model?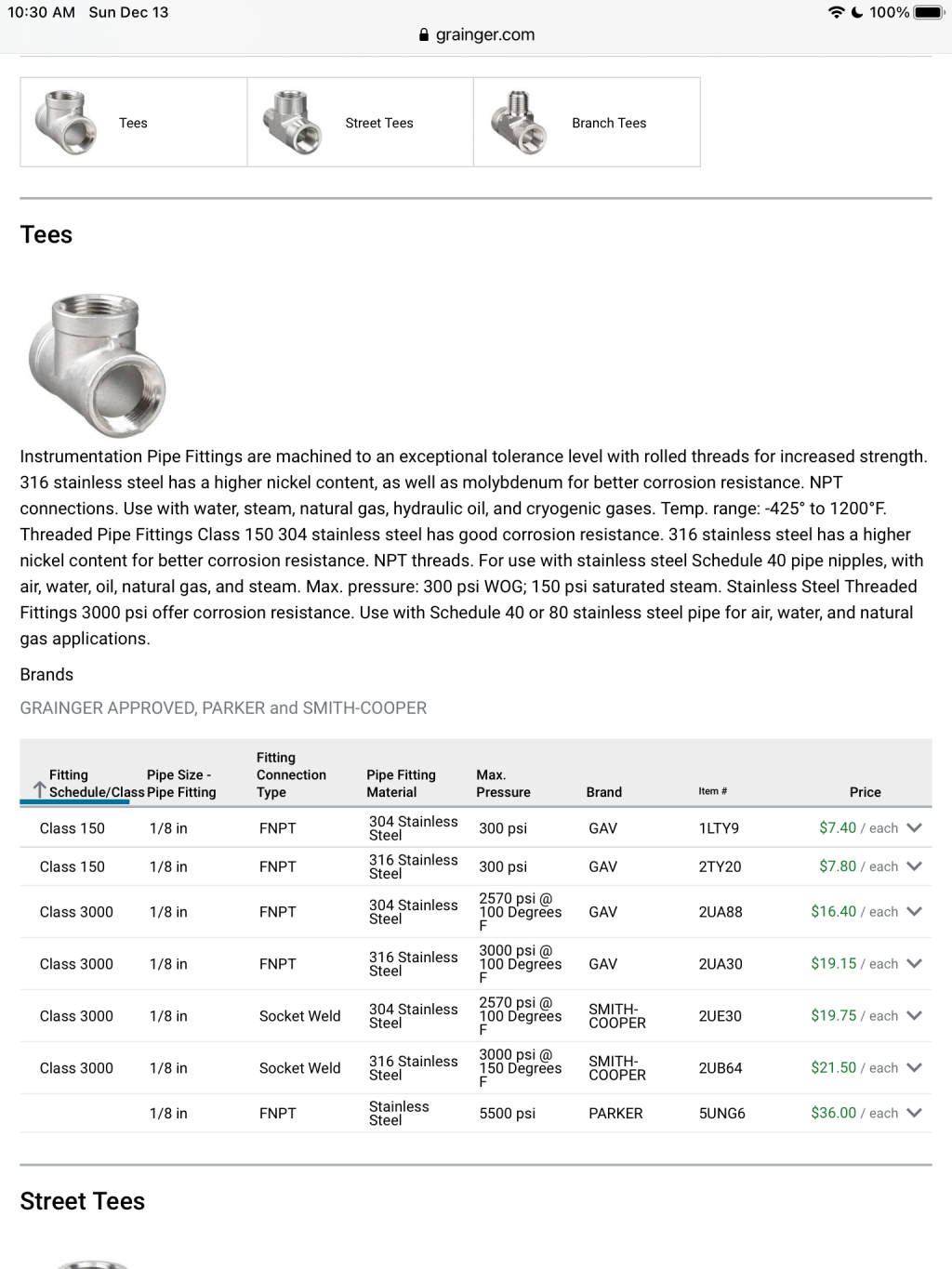 Same question here?