With great excitement I got the box of daisy hollow point pellets I ordered. Hoping to find another cheap pellets that shoot well enough plus the hollow point on it looks bigger than crosman hollow points. first impression after opening the tin is wow they look great! Very few visible defects, no cast Mark like crosman pellets and very shiny. They look shinier, cleaner and smoother than crosman pellets. 
I shot a bunch through my Challenger and noticed chambering force varies between the pellets which is a sign of inconsistent size. At 20 yards they groups well most of the time but definitely when I get the pellet that takes more force to chamber they are most likely to be a flier either high or low. Didn't want to give up I lubed them just like I lived my CPHP. Once they dried and the wind died down a little I shot them back to back, 1 mag each. Sadly the daisy pellets do have more critical deviation and I can feel the difference when chambering some of the daisy pellets in my crown also. 
this is 34 yards with my crown shooting them at around 650FPS with 1-3 MPH wind. The left e targets are CPHP and right is daisy. On the bottom right target I was able to put 4 into a single hole but tons of flyers.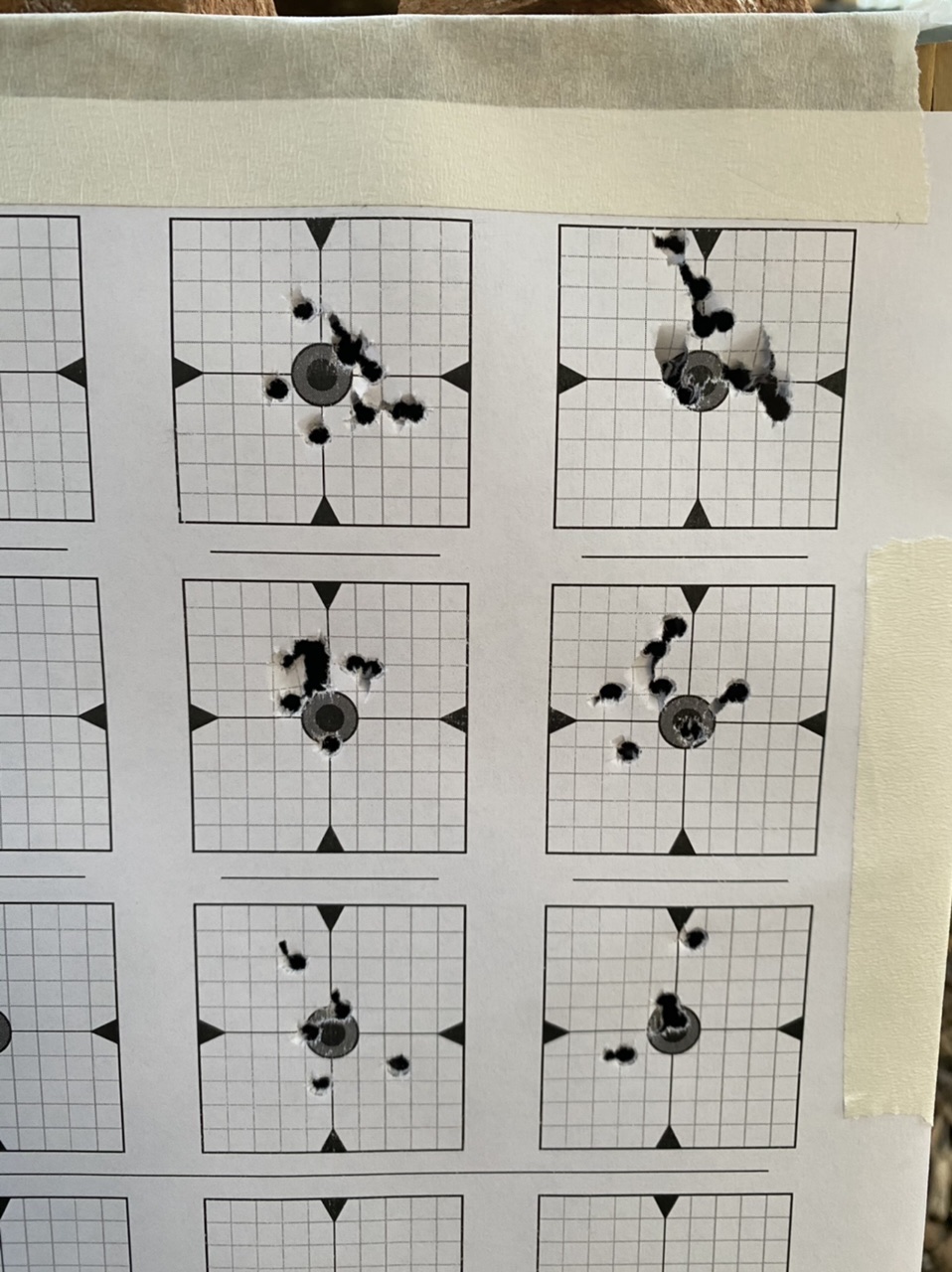 then this is from the challenger shooting 550FPS @20 yards. The lower right target has around 10 shots into a single hole but 2 bad flyers. No idea what happened to the top target they just decided to go into 2 groups.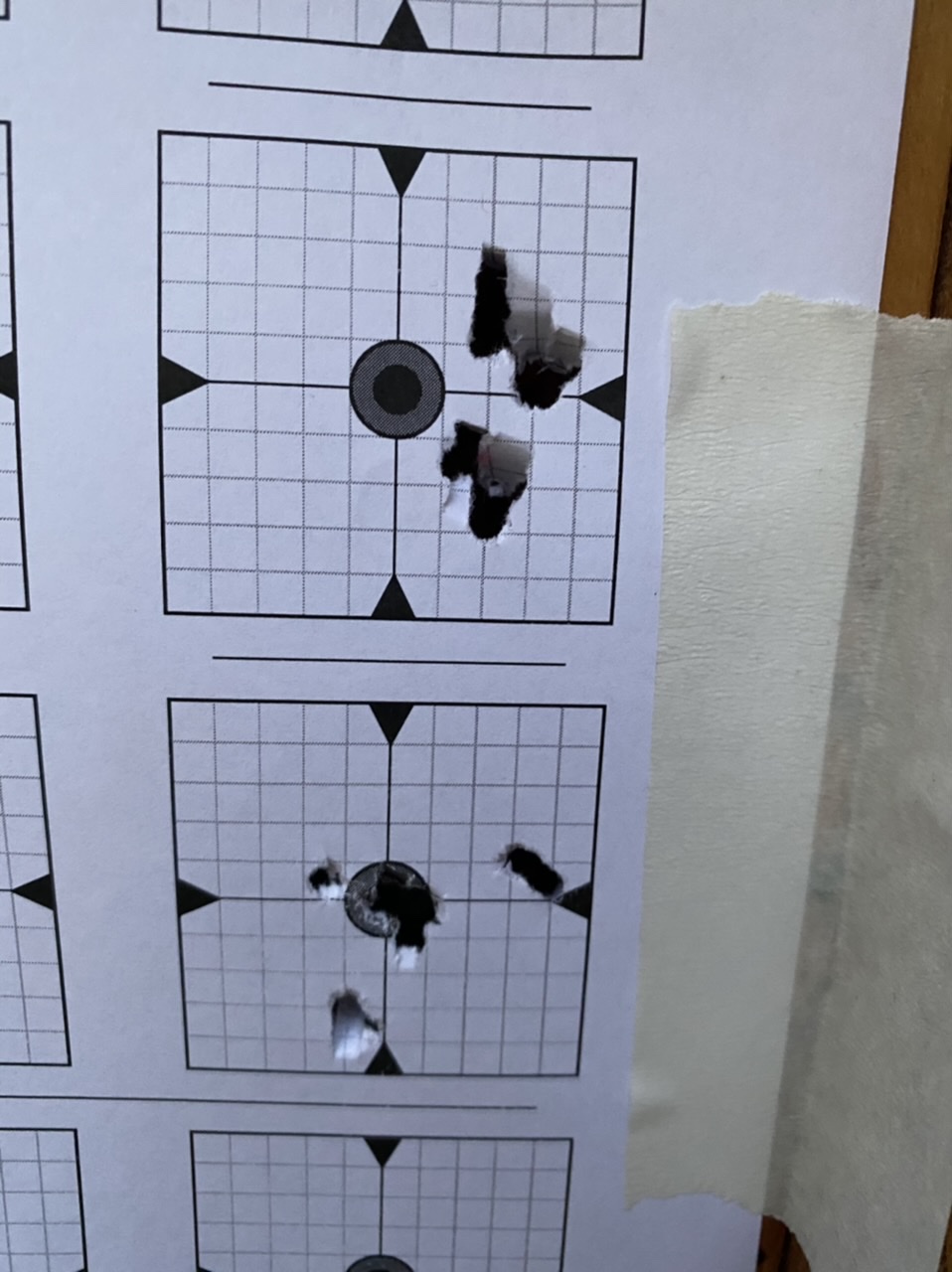 Will try my 1701T at around 700FPS to see if they like higher speed but due to the size variation I'm not sure if higher speed will make any difference. So far I'ma little bummed because they LOL so awesome!! Oh and they are so cheap, guess you get what you pay for.
think they are good enough for plinking and pesting at or under 20-25 yards. 
EDIT/UPDATE:
Then an epiphany came to me today! These pellets has really thin center that can be pushed out with just a tooth pick and then I realized both my challenger and 1720 have pin style probe. The PP700 has no probe and all FX guns have tube styled probe so I'm thinking the pin probe probably deformed the center and not seating the pellet consistently. Also I'm sure the challenger has pushed the center through a few times because there are a few times pellets fell well short of the target box. It's starting to make sense!!!! I'm slow learner. 
In short these pellets don't like pin style probe!!! And seem to be a bit more tune fuzzy compared to crosman pellets but I was able to get 3 of my guns that don't have pin style probe to shoot them well. More testing is needed but it appears these pellets have great potential, I just need squirrel volunteers. 
edit 2:
final thought: good cheap pellets at 800FPS for guns that don't have pin probe shooting to 30 yard!