Huben time!
2021 K1 in .22 cal shooting the 25 grain redesigns at 920 fps for 47 fpe
I need to turn the speed dial down for 18 grain. It was pushing them about 985 fps at that setting.
My buddy took a picture with his lil' pup Otis.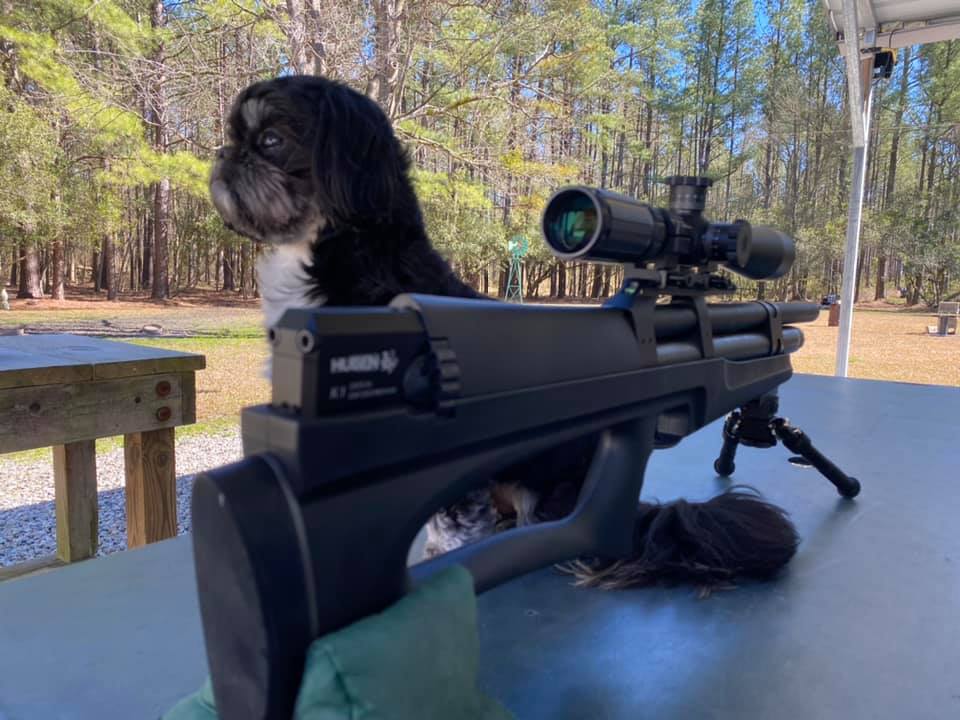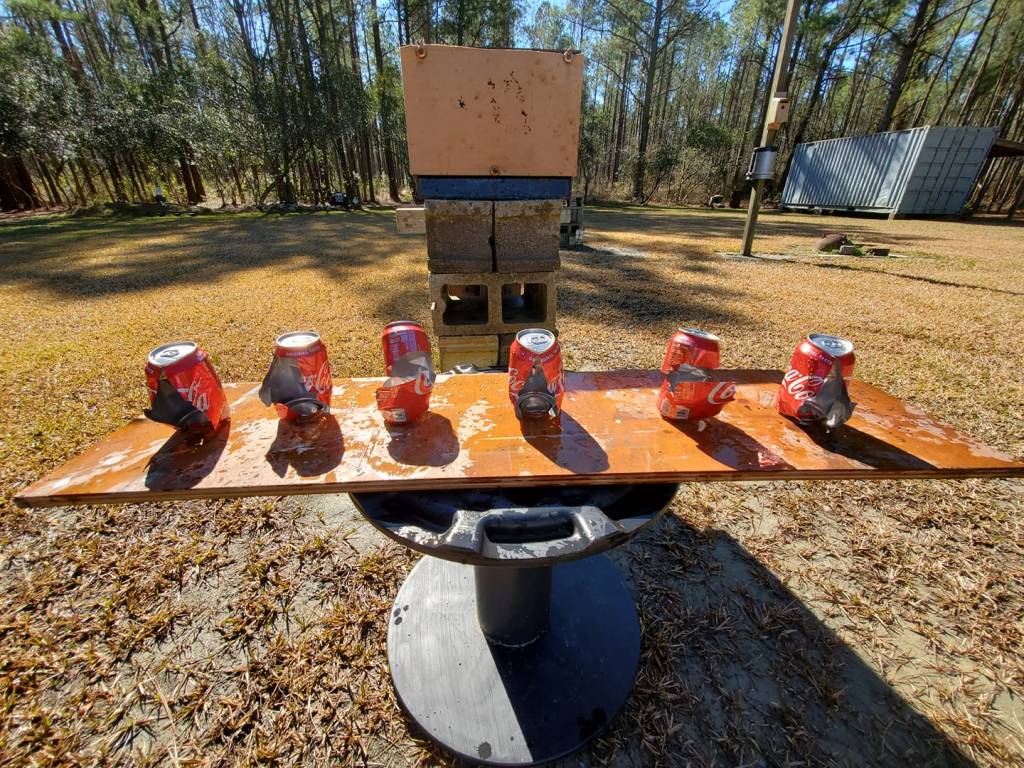 https://youtu.be/KOVy9eP67WQ
Oh, and had another friend bring his granddaughter over for some trigger time. She was busting cans like a pro with my little .22 Vulcan. We had a five gallon bucket full of busted cans when she got through.
https://youtu.be/QzATSNnie9M
Bout time we had some nice sunshine here in mud hole North Carolina! Ashlynn has been staying with her granddaddy because of all the flooding around here. Waiting on the river to recede so she can get back home. Having to go in by boat at the moment and the warm weather is bringing out the alligators now? Jeff said he took the kayak down to check on the place this morning and an alligator as long as the driveway is wide, swam across in front of him?
Just glad we could all get out and have a good time today!
Peace and trigger grease
Fuss