I've had this case for years. I love the case and have found out I can carry two bullpups in a pinch? I can't say that I recommend it, but will get you by if you need to carry two at a time for a short distance?
It's 34" long and 13" deep and all of my pups will fit in the main compartment. My Cricket is the tightest fit because I have a scope riser and tall scope rings on it. It will zip shut but it's tight.
This bag has an extra compartment. I call it a side compartment and my Hummingbird fits in it nicely but I can't zip it all the way shut because the elevation knob on my scope sits just a hair too tall for it.
My Vulcan will even sit in that compartment, but I can't get anywhere near zipping it closed for fear of scratching the scope. 
I've been keeping my Cricket pup in the UTG case and my Hummingbird in a Bald Eagle case. Now I need a couple cases for the Vulcan and the Huben, so I've been juggling things around to see what I can come up with? So right now I have the Huben and the Bird in the UTG case together and the Vulcan in the Bald Eagle with the Cricket out in the cold.
I'll probably just buy a couple more UTG cases as They fit the bill? Unless someone finds something I just have to have? Needs to be 34" long preferably and 13 to 13.5 inches deep inside. Huben is 32 " inches long and scope is lower profile. Cricket just does squeeze into the 13" depth of the UTG with that tall scope set up. So I know I will get at least one more UTG case to cover the Huben and the Cricket, but could use a 29 to 30" bag for the Bird and the Vulcan if I found one that suited my fancy?
First pic is the case closed up with the Huben in the main compartment and the Hummingbird sitting on top of it in what I call the side compartment. You can see where I can't zip it shut because of the elevation knob.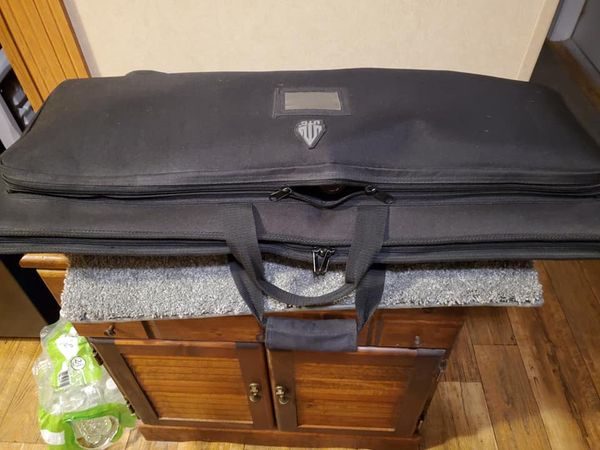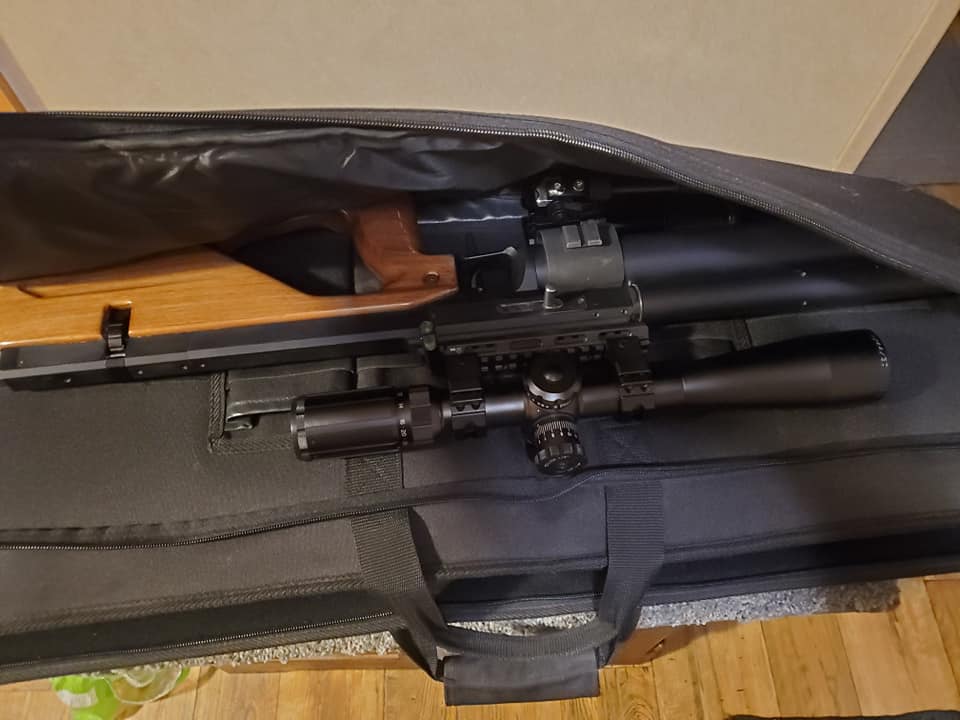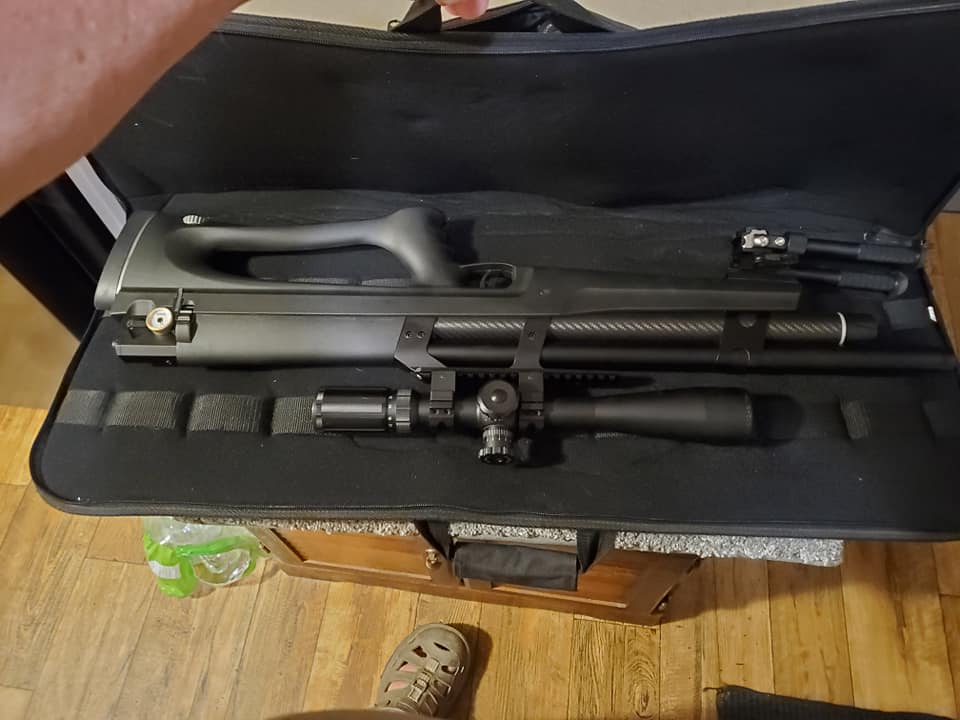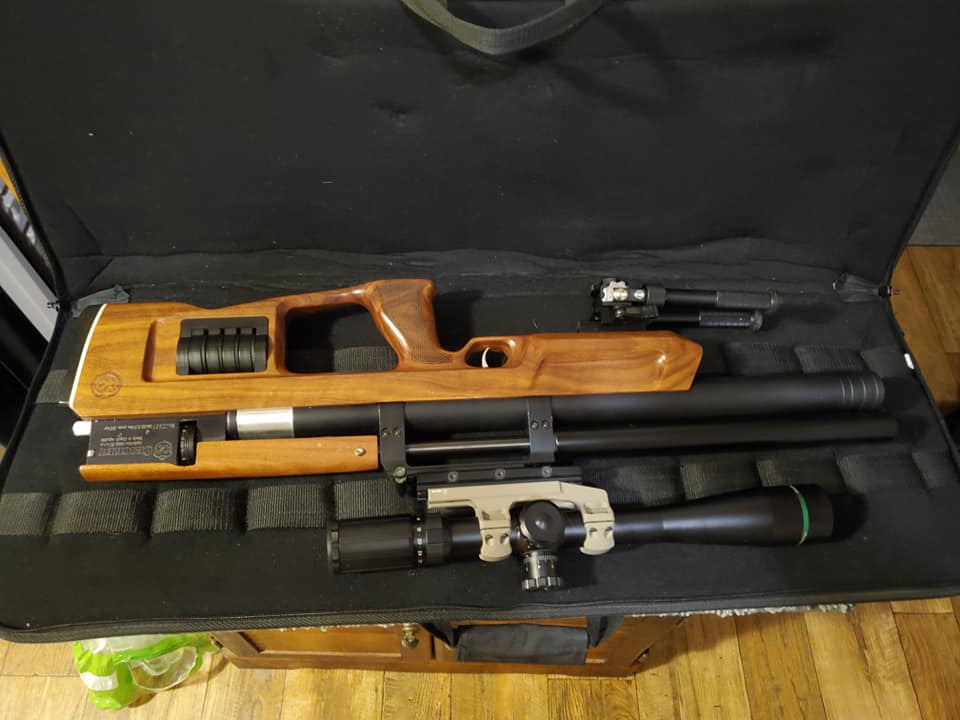 Vulcan in main compartment with tons of room to spare. Vulcan in side compartment so tight I can't zip it shut, but could carry both pups for a short distance if needed?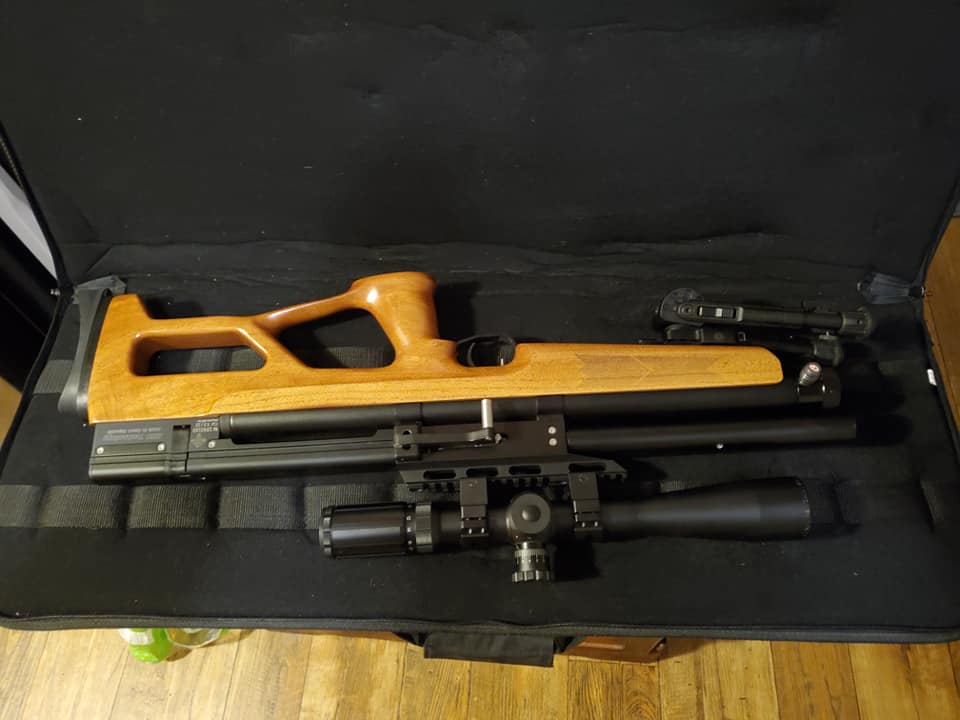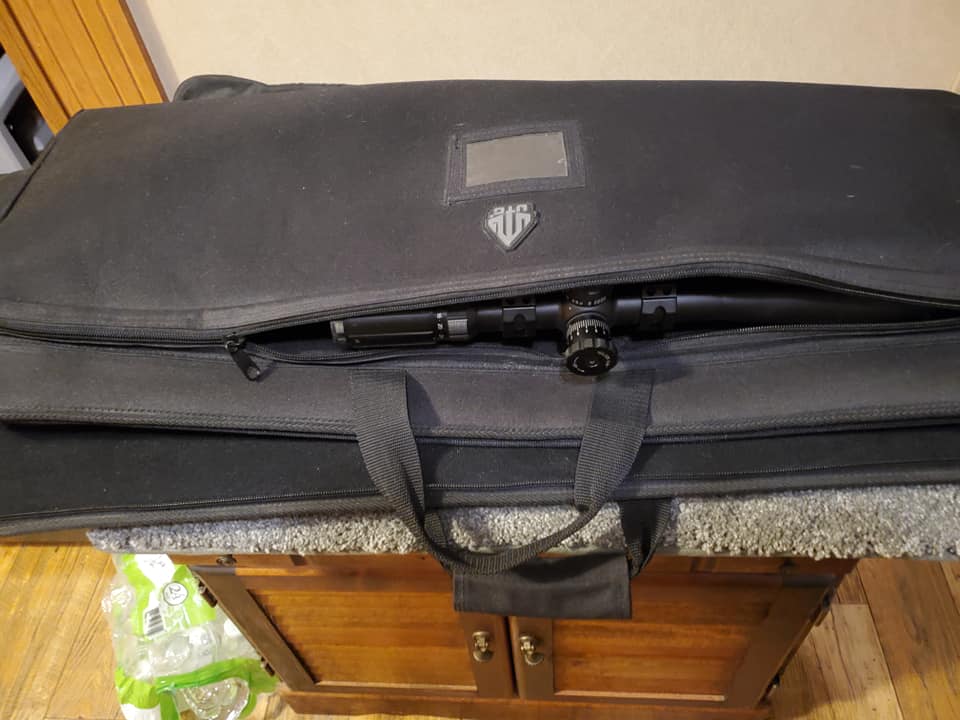 Peace and Homeland security grease
Fuss