Hey guys. Do these things come with a warranty? This one was a loan. I'm just curious if someone in my situation would get a replacement NOMAD. It lasted about 4 months. 1 month longer than the Orange one from Talon Tunes. 
I changed the hose O-rings at both ends and the burst disk. Both bleed valves tightened. I also put 2-3 drops of pure silicone oil in the oil port every 5 fills. 
Here is my MAX pressure after 20-30 minutes and the LOAD is 14.5...should be about 25 if under pressure.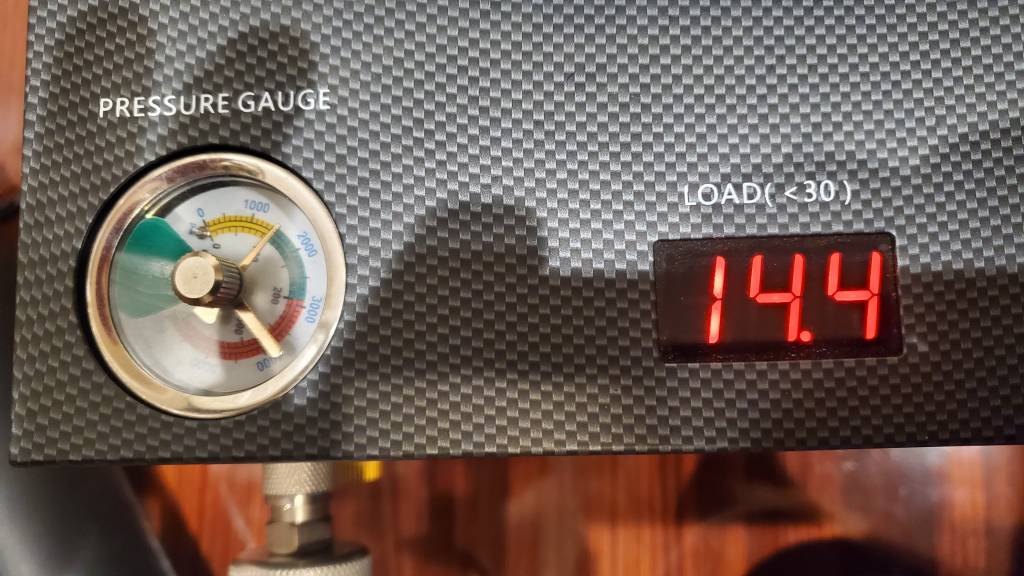 I am airless again...it's only happened 12 times now. ...no...literally 12 times in a row the PCP compressor breaks. Including the $1400 Benjamin Recharge. I'm not spending $4k on a compressor. I would buy a $4k .22 firearm before I do that...and quit PCP of course. 
Am I missing something? I would love to fix it. Thanks -Nate