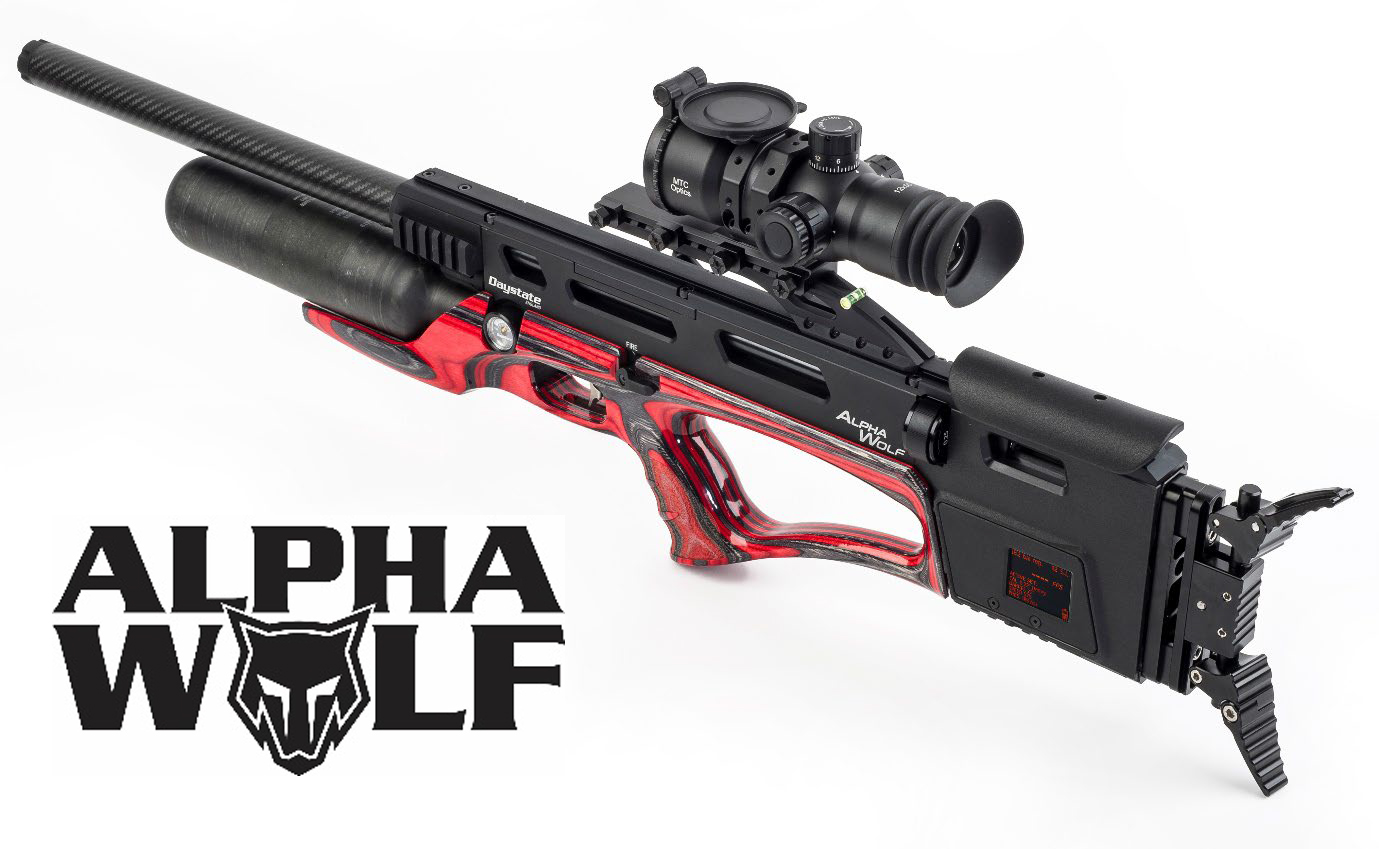 Alpha Wolf is the second 'future-proof' PCP that Daystate has developed, and its launch places it alongside the highly acclaimed Delta Wolf in their current line-up of world-leading, user-programmable electronic air rifles.
The British company's investment into computerized airguns means its rolling development program can easily incorporate today's latest performance improvements as well as tomorrow's – and the Alpha Wolf takes things a step further by offering all this in a stylish, new sporter package. In short, the world's most advanced air rifle is still the most advanced air rifle… and it's now available in two formats!
While still complementing its Delta Wolf bullpup sibling, Alpha Wolf's individuality is immediately obvious courtesy of a beautifully sculpted, red laminate skeleton stock with extended forend and new-look Picatinny optic rail – still movable fore-and-aft to cater for any day and NV scope configuration – that is fitted with an anti-cant bubble.
Elsewhere, the Alpha Wolf maintains the high-end features first seen on the Delta Wolf: on-board chronograph, quick-and-easy barrel changes, touch-screen programming and Windows platform synchronization courtesy of an optional plug-in 'dongle', electronic air regulation, double-magazine system, A.R.T barrel, adjustable cheek and butt pad, fully-adjustable trigger and blade, carbon-fiber bottle and multiple accessory rails. It has also been designed to accept a host third-party options and upgrades, such as those from Precision Rifle Systems.
https://youtu.be/vSMD95eORrY
More Info Here