Just playing around tonight. Got an order of pellets in and was trying some 33.95 gr 22 cal in the ol' Huben. It shot them ok but not quite as good as the 25.39 grain.
After I got through playing around, I shot a 10 shot group with the 25.39 grain at 40 yds and it looked decent for a semi-auto. Take out a couple of outliers and had eight shots packed pretty tight.
I picked up my first tin of the Daystate Rangemasters in 13.4 gr .177, so decided to see how it did with 10 shots at 40 yds compared to the hot shooting Huben. Just had that one group with the Huben on that card. The rest was sighting in the Thomas for 40yds and shooting groups. After the sweet group at kz#11 , I decided to whip out a 50 yd Nat50 card and try my luck.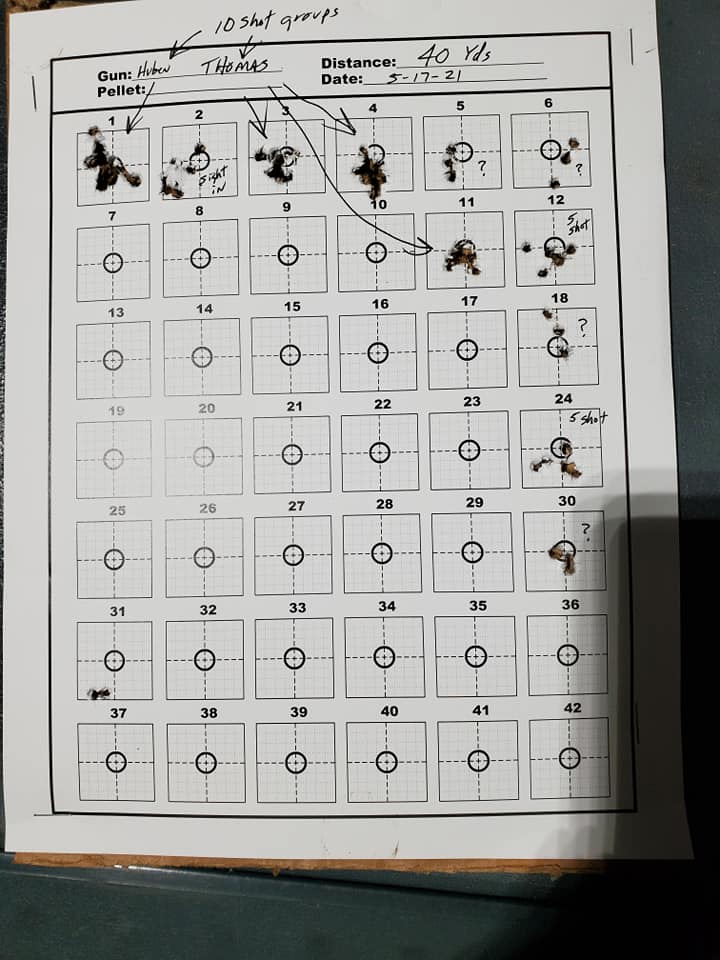 Started out great, then not sure what happened? It was dark and didn't have any wind flags out. Scored a 230 with 5x's using Mike's 0.35 score plug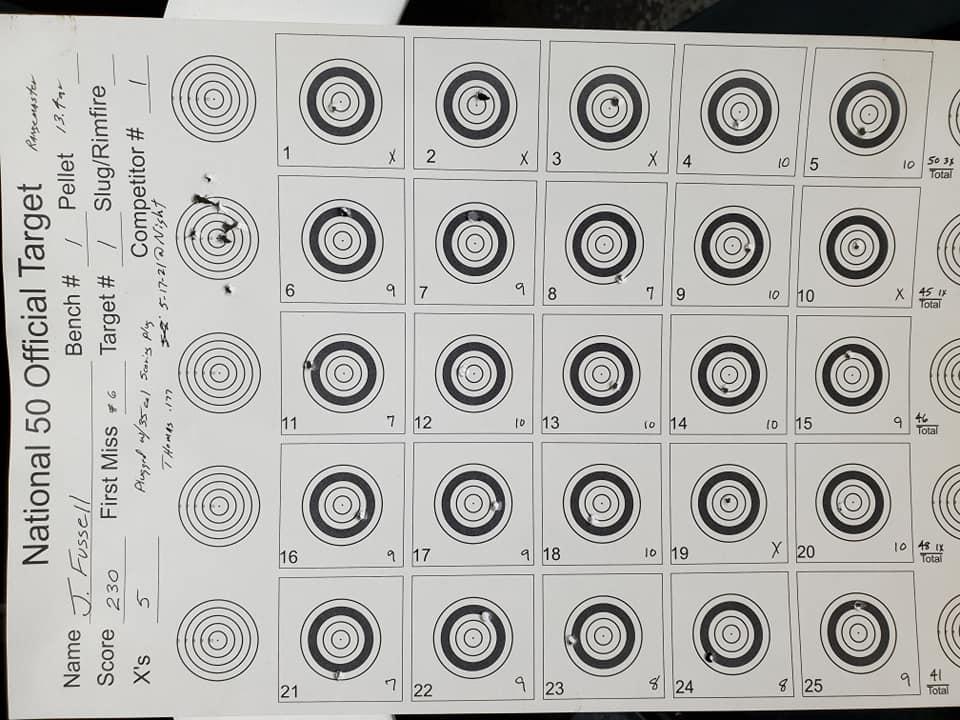 Then went for a 25 meter card scored a 238 w/4 x's using the .224 score plug ...all shot at night with no flags