Yep, I broke a personal long range record this weekend and shot a 12oz can of that infamous Orange Fanta at 330m/360y. I didn't get the shot on video, since my fancy new GoPro setup baked in the sun in the waterproof SideShot case and depleted my one battery..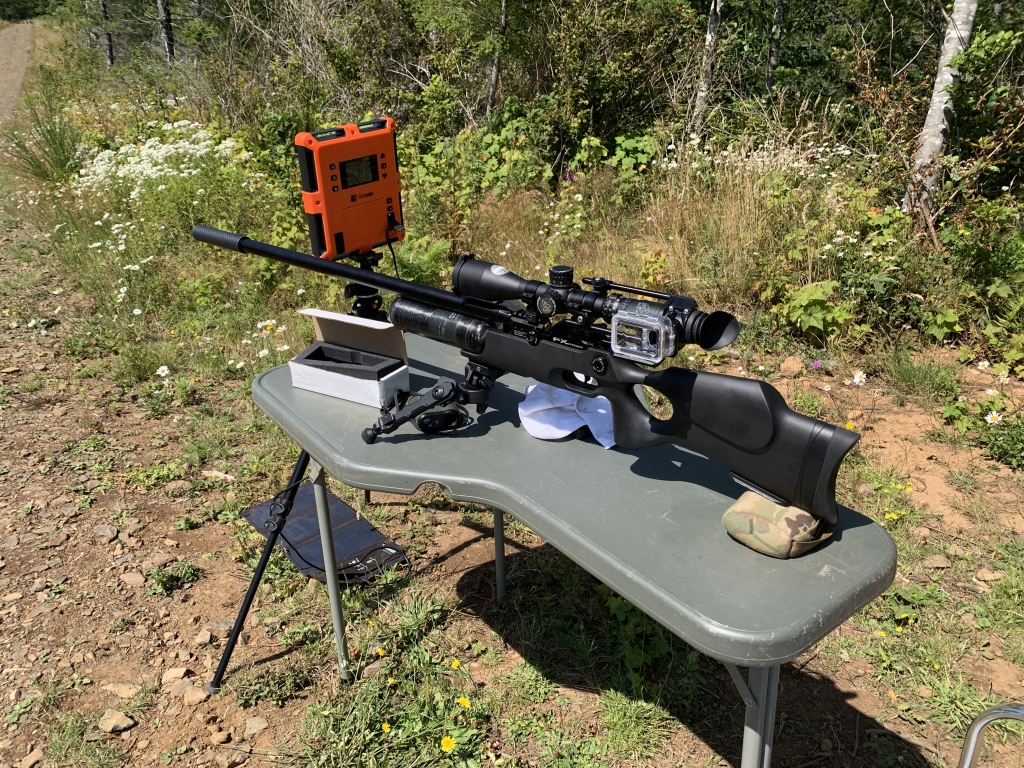 I wound up setting up my 13x10' tarp and shooting off of my mat afterwards. The sun was just too brutal!
It took me 3 mags and 2 shots from the 4th mag, but I finally got it. Here's the (and I stress this in my most cynical voice) "best" part - the ammo that I used was
terrible
. I had recently received a large order of slugs from my vendor. There were two shipments, and the bags broke in transit both times. I had been too busy to inspect the second shipment, but not nearly as many had fallen out of that one (it was packed much better with packing materials, which limited the amount of ammo that could fall out of the busted seam). 
Totaly set myself up for failure - I was rushed the night before to get my gear ready. I took a couple hundred of the 30 grainers out of the bag from the second shipment and cleaned / lubed them on my back porch at night. The next morning, I rushed down to my regular shooting spot to get there before someone else snagged it (on public land in the mountains and hour and a half down the road). I quickly established my spot, then setup my 40m and 100m targets, and then traversed some pretty nasty terrain on the far hill to setup my main objective on a tree stump.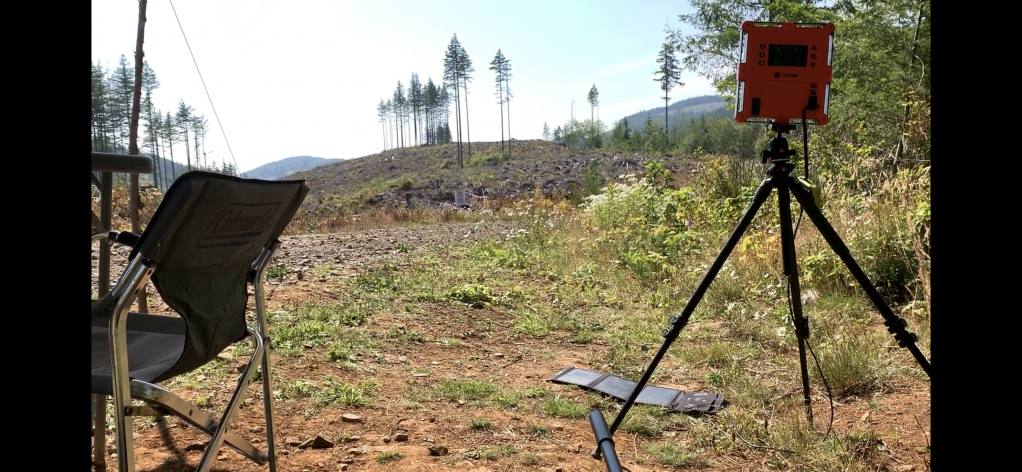 I get back to my shooting spot, get the Crown on my new bipod, and grabbed my ammo and magazines. I index the first one and notice the corners of the (flat) base are dented. I ejected it and started to load another one and I noticed that it was oval! I continue loading the magazine like a robot on autopilot - tossing the gouged ones to the side, but when I finished loading - the entire magazine is
full
of slugs with oblong bases. I probably had to toss 2:1 to the side because dents in them. I was
fuming
- realizing that I did all of this work and only had a couple hundred damaged slugs and a couple of tins of 18gr AA pellets. 
I fiddled with my GoPro for ~20 minutes and couldn't quite get the focus setup outside of the reticle. Decided to start shooting. and did a quick zero at 40m with the slugs, and tried to verify my DOPE at 100m. My groups were 4-6" - normally a ragged hole. I'd get 2-3 within 1/2" and the other would be random. I said what the hell, and got as comfortable as I could knowing that an already hard shot might take me a while
Around 1/3 of my shots were still landing within 18" of the target. Some were low, some left, some right. The wind was completely nonexistent until I took aim at the 12oz can, and it kicked up like clockwork - variable from my rear. I saw more dust kicking up towards the left side of the can on the 3rd mag, so decided to hold over 1.2 mils and just shoot. I had probably 6 shots left before I had to fill air again, and said screw it and loading the next magazine.
Finally
, on the second shot I watched the can explode.
Afterwards, I took my 700mm barrel off and shot the 18gr out of my 380mm barrel for the remainder of the day as my GoPro recharged at a snails pace. On my drive home, I realized this was the furthest target that I've shot with a PCP! 1/5th of a mile at that, pretty nut