I have already shared that I have developed peek valve and peek regulator seat for my RAW HM1000X .25.
Before this modification I was getting 880 fps with 34 grain jsb pellets on minimum hammer spring setting.
After putting peek valve and peek regulator seat on the same settings of gun, the 34 grain jsb started to fly at 935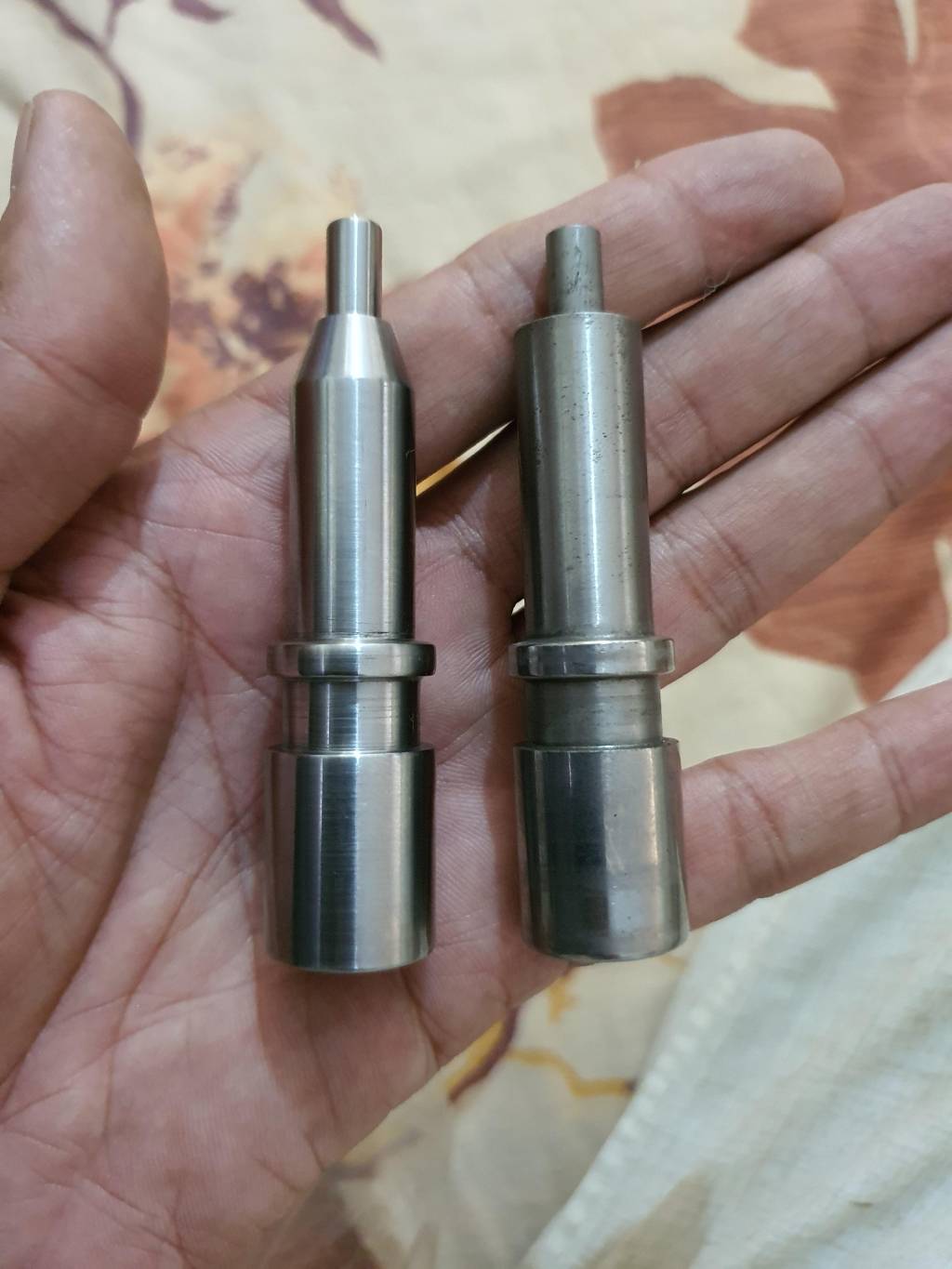 fps at lowest hammer spring tension.
Now to go back to my desired fps, I was advised to reduce hammer weight.
I made a new hammer weight with aerodynamic shape. This new hammer's weight is 64 gm while the weight of original weight was 70 gm.
On same gun settings, the 64 gram weight reduced the minimum fps with same 34 grain jsb from 935 fps to 900 fps.
I am surprised that just reduction of 6 gram weight I got reduction of 35 fps.
As I want minimum fps of 880 fps I plan to further reduce the weight by 2 to 3 grams.