THIS IS THE WAY. THE MANDO-MARAUDER.
So it is time to start on another Stars Wars theme build! This build will be a Mandalorian Bounty Hunter slug slinging carbine with the look and feel of a blaster you would see in the Mandalorian's armory on his ship, the Razor Crest. This project is sponsored by Pyramyd Air and a HUGE thank you to the crew over there for the support.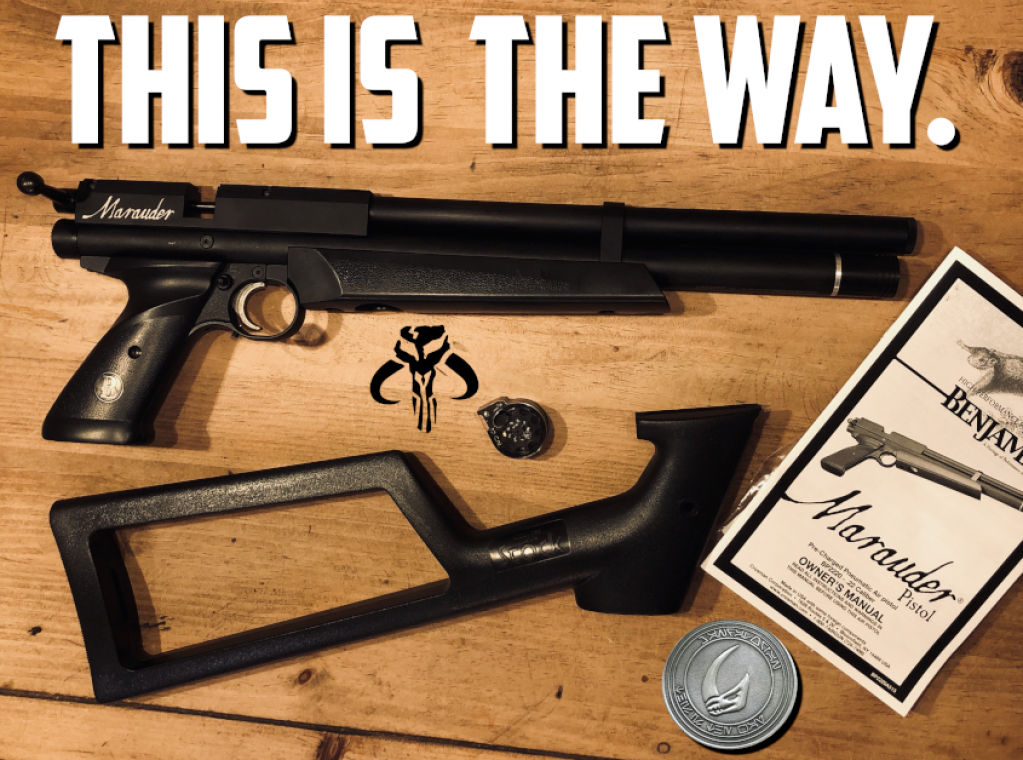 This build is going to start off as a bone stock Benjamin Maurader Pistol from Pyramyd Air. All my builds start off with picking up gear from PA or Airgun Depot. Biggest selection of airguns online hands down.
I wanted to start this build off with a Crosman based airgun for a couple of reasons. #1 Made in America! #2 Other than the cosmetic treatments I will l be doing to this thing to give it that "Star Wars" look, there are some really well respected modders and tuners in our community with a TON of experience to take these pistols and rifles to the next level.
Not only do I want this thing to look Mando-awesome, but have some real knock down power just in case I ever come face to face with a Mudhorn and need to put it down with a slug. I might keep this in .22, but might go bigger. I haven't decided.
I will for sure be using the Benjamin Marauder High Power Tuning Regulator By Huma Air Regulators to give me the plenum space and consistent shot velocities I will be looking for to sling slugs from this carbine.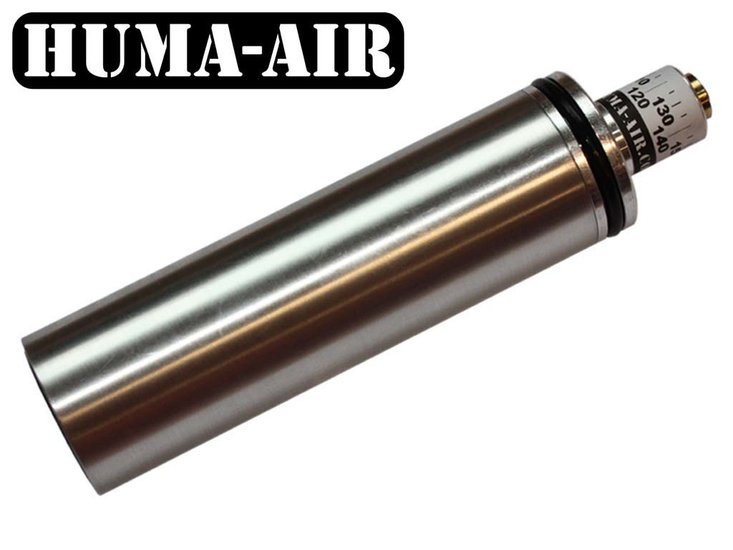 I will be doing this build a bit different vs. the Han Solo DL-44 or the X-Wing Theme build. The DL-44 took a lot of effort to make it as screen accurate as possible. The X-Wing AirForce Airguns TalonP was meant to capture the feel of something that wasn't a gun at all - a star fighter. 
I am going to build this gun as a Mandalorian Bounty Hunter concept carbine based on a lot of Star Wars and Mandalorian history. I will be researching a lot about the art form of model builders from the original Star Wars Trilogy.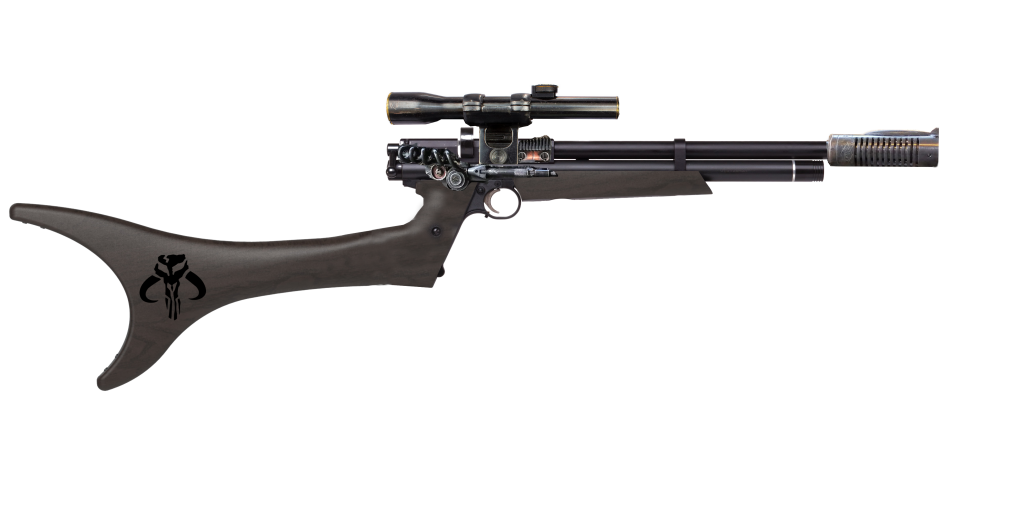 If you are as big of a Star Wars geek as me, you understand the deep and meaningful history that went into the original blasters and weapons found in the Star Wars story. Many of the original rifles and pistols were based on WWII era weapons with a few "add-ons" to make them look more space aged, but keeping with a battle worn and rugged look.
Fun Star Wars fact! Most people can recognize many of the original star wars blasters based on some well known firearms, but did you know in the most recent Mandalorian series, many of his guns are AIRGUNS???!!!! Yup - that is right - the Mandalorian is a fellow air head! 
The Star Wars community of fans have already identified at least 3 obscure airguns in his collection. They are the: Apache Fireball Air Pistol - Webley Tempest Air Pistol - Webley Premier Air Pistol. I will be adding the Benjamin Marauder Pistol to this list.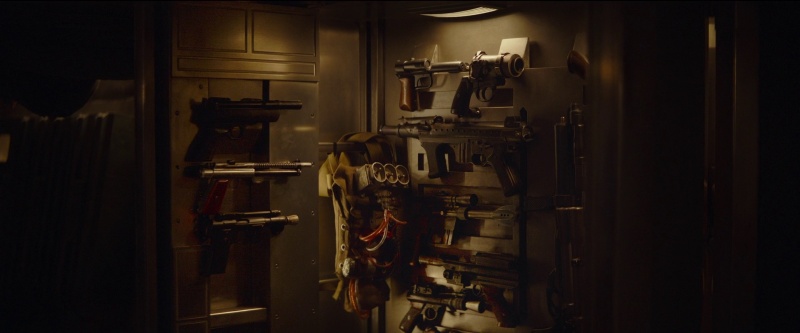 There are quite a few scenes where Mando goes to his arms room on board his ship where there are tons of sweet looking blasters. I will be using a lot of the design concepts from these blasters to build my own.
Those "add-on" bits and pieces are referred to as Greeblies and is a term coined by George Lucas to describe the small parts that were attached to weapons, ships, walls, clothing. droids, etc. to give them depth and texture.
Back then, CGI was in its infancy and no one could imagine the 3D printing capabilities we have now days. The original prop makers and designers had to use stuff they found in the scrap yard and their imagination. That is how I will lbe doing this build. No 3D printed plastic stuff.
You'll also notice that in the Star Wars story there is a lot of use of wood, leather, and other "organic" textures. I will be incorporating some of these items into this build. So this gun won't be something you will specifically see in the Star Wars story to include the new Mandalorian Series, but it will feel like it was plucked right from the set.
I have some ideas of where I want to go with this taking design ideas from multiple blasters from both the actual series and the fan base of builders who are building on the the original story with their own creations.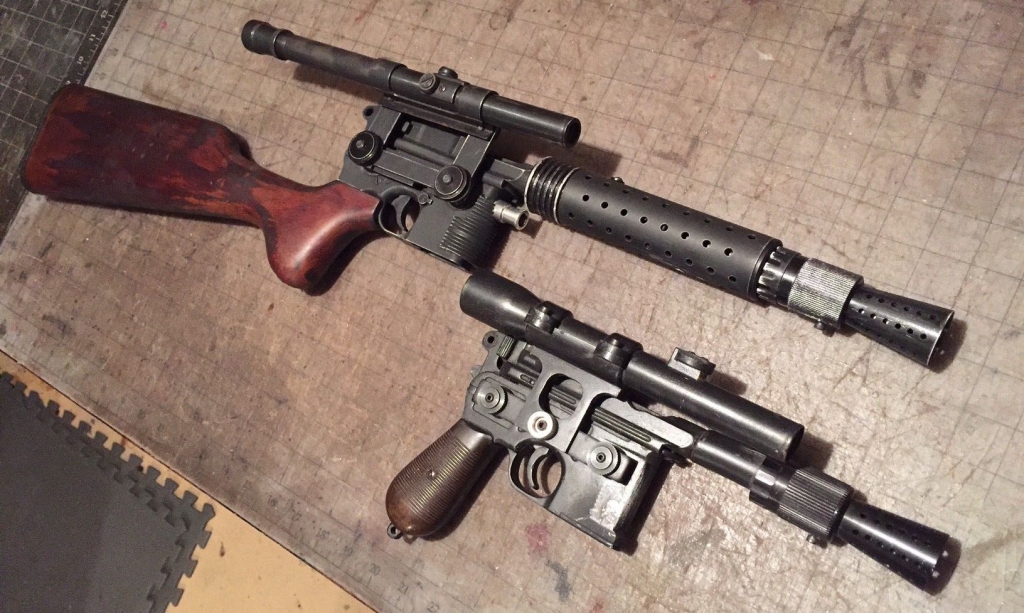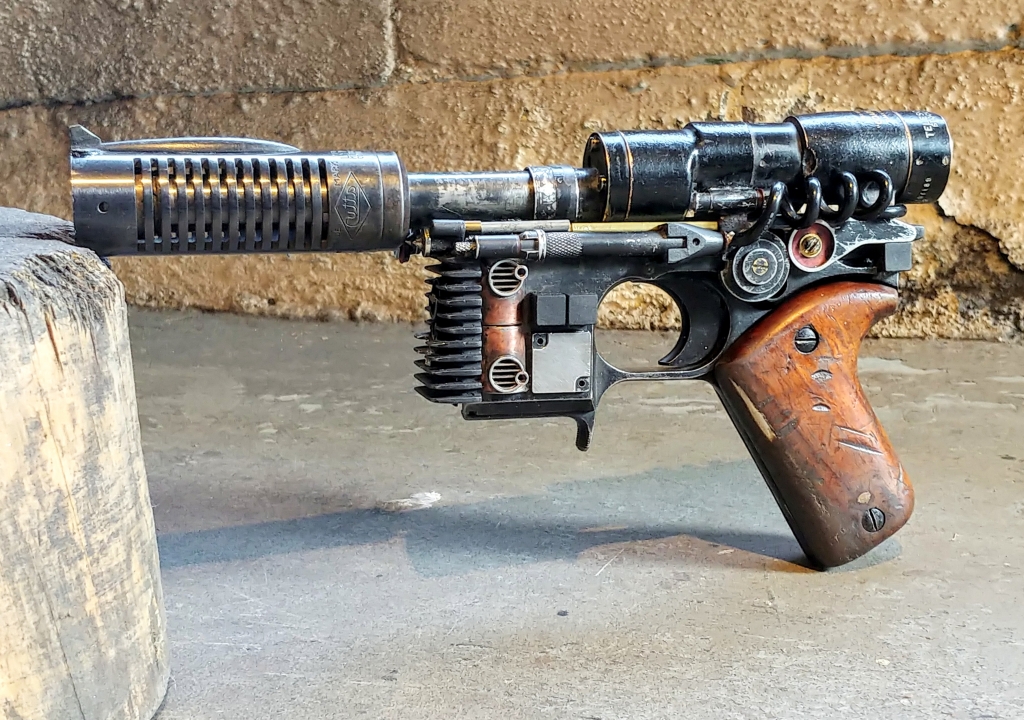 First step - disassembly and distressing. When most people get a new airgun then pamper it and don't want a single scratch on it to keep it looking new for as long as possible. Not this one! I need to make this thing look like it has seen battles all across the galaxy and maybe even spent some time in the belly of a Sarlacc on Tatooine. I even bought a lighter branding iron to possibly burn the Mandalorian logo into the wood grips or stock. We will see where I go with this.
I will be posting photos along the way, but for starters here are some ideas that I may pick and choose from during the build. Go out and pick up a Benjamin Marauder Pistol too and start your own build along with me! Get one here:
https://www.pyramydair.com/s/m/Benjamin_Marauder_PCP_Air_Pistol/2367
Stay tuned and MAY THE FORCE BE WITH YOU!