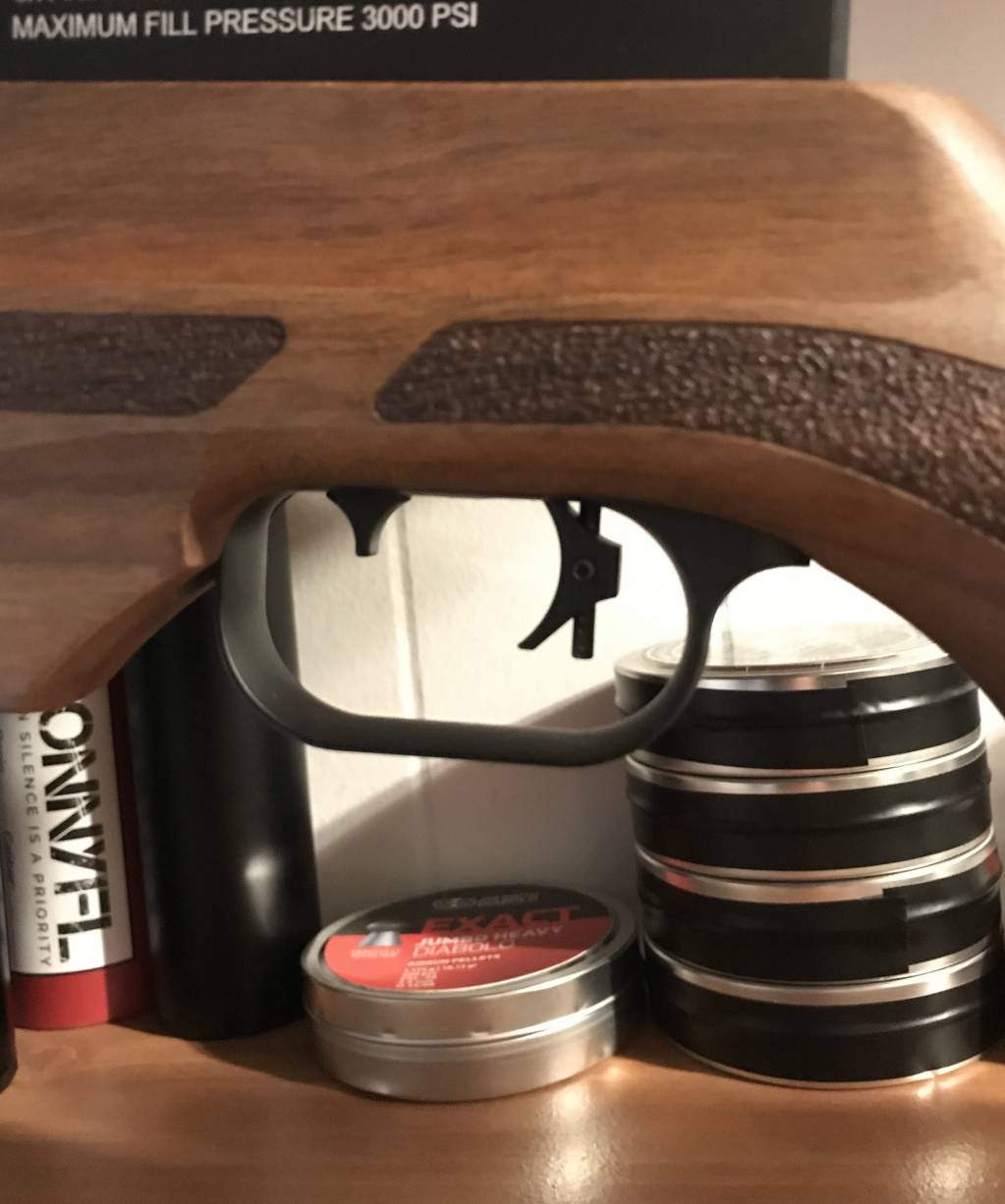 Benjamin Kratos, Akela, and Cayden owners....
I just realized something about the trigger shoe on these rifles... moving the trigger shoe up higher on the post gives a shorter trigger pull and moving it down to the bottom of the post gives a longer but lighter pull. I've only seen people describe the adjustable shoe height in regards to making it comfortable for the shooter, but if you try the adjustment at each end of the post you'll immediately see it drastically changes the feel of the trigger pull. 
I have previously polished all the bearing surfaces of the trigger components on the Kratos and made adjustments with the screws, but never thought much about the trigger shoe height until today. 
If you haven't tried the shoe adjustments I would encourage you to move your shoe up as high as possible and then experiment with the trigger pull as you incrementally adjust the shoe downward. You'll find a spot that balances the trigger weight and trigger breaking distance. Of course REMEMBER to make sure the rifle is unloaded and pointed in a safe direction while making any trigger adjustments. 
In the picture here I have mine adjusted high on the post which is giving a VERY short but slightly heavier feeling pull before trigger break.
Now that I've figured out that the trigger shoe height determines the travel distance of the trigger I am probably going to spend a rainy day this winter readjusting the sear engagement and see what changes come from that now. 
Hope this benefits another Kratos, Akela, or Cayden owner!