Administrator
Staff member
Hi everyone, you read that right! Steve and I are doing a little Share n' Compare of the Kalibrgun Cricket II Tactical 45 vs 60… and then we'll be hosting an RDW event where 1 lucky person will win a killer package from Airguns of Arizona, MTC Optics, Sportsmatch mounts, JSB, H&N, Patchworm, and 0Db!!
Check out our in depth co-learning Vlog
https://www.youtube.com/watch?v=CVGE4X3vJDU
Keep scrolling down for more juicy pictures and to join in the discussion! 
The Kalibrgun Cricket II Tactical is offered in a wide range of calibers and lengths. Tac 2 models come with different barrels and chokes depending on the length and caliber. The 45's have 17.7'' barrels, while the 60's have 23.6'' barrels. Here's quick breakdown for ya:
.177 45 = CZ choked
.22 45 = CZ choked
.22 60 = CZ unchoked
.25 60 = LW unchoked
.30 60 = LW Polygonal unchoked
For this Share n' Compare I have the Tac 45 in .22 caliber, and Steve has the Tac 60 in .30 caliber.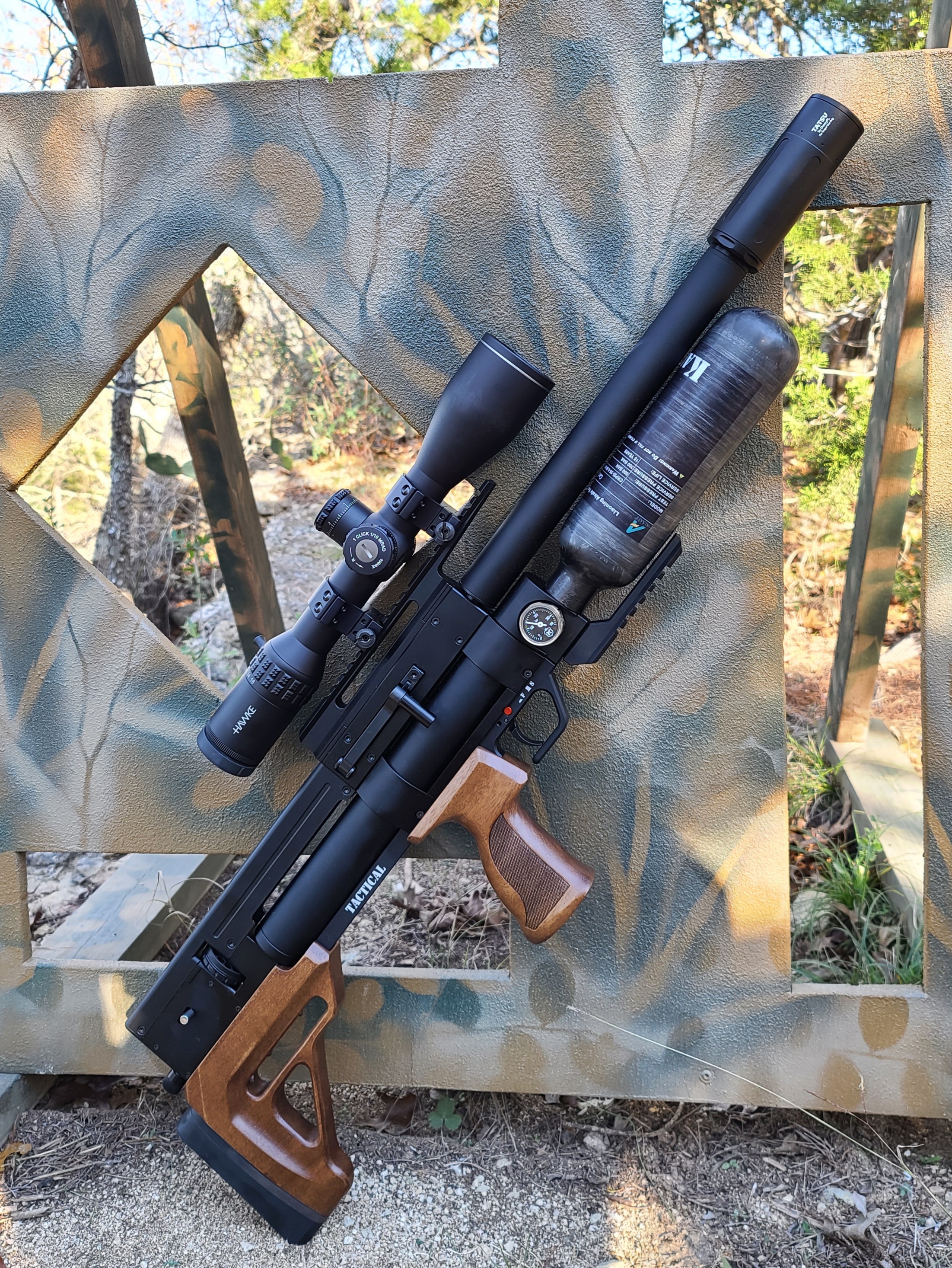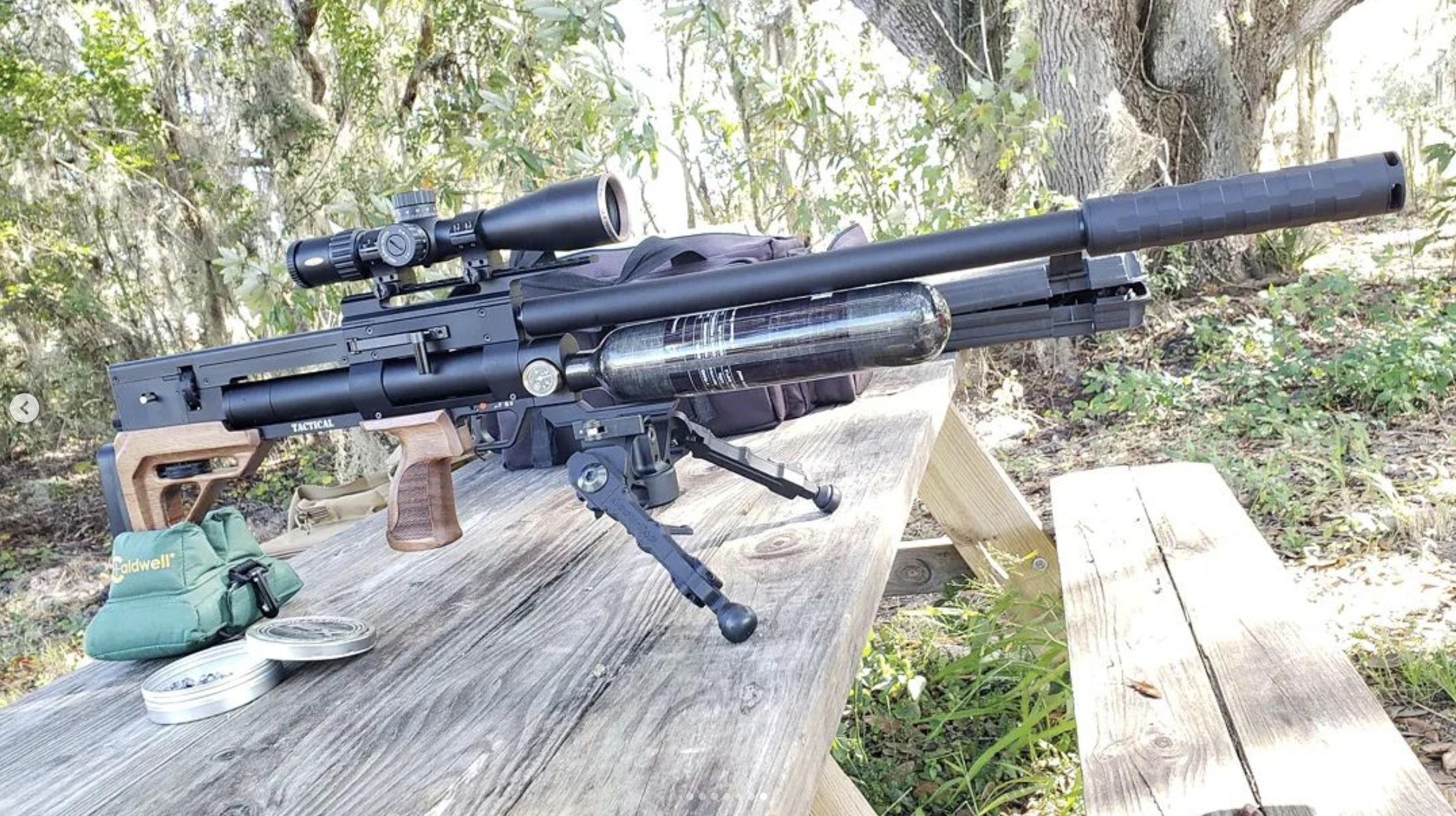 I mounted a Hawke Sidewinder FFP scope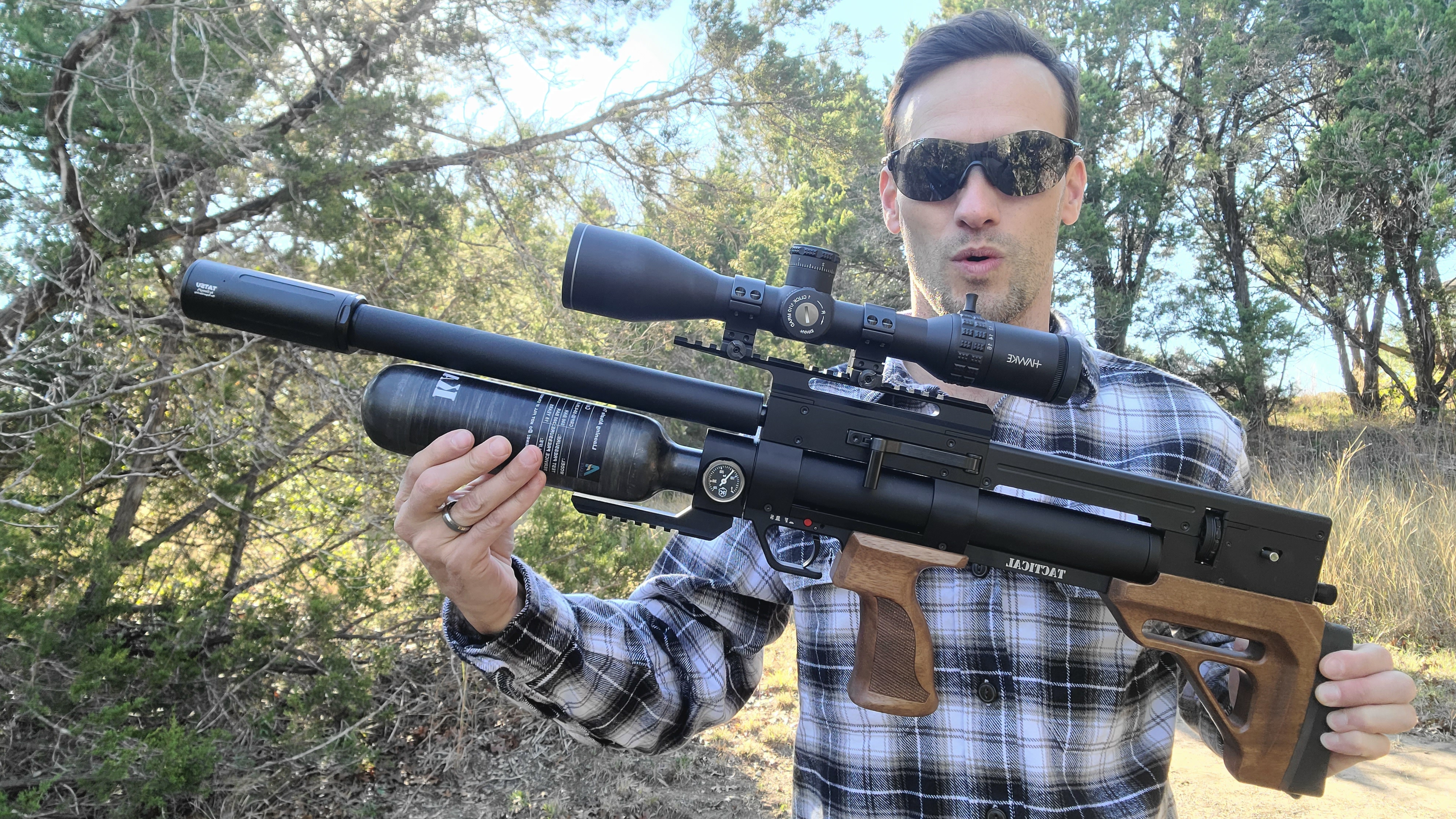 Steve mounted the new MTC Copperhead SFP compact scope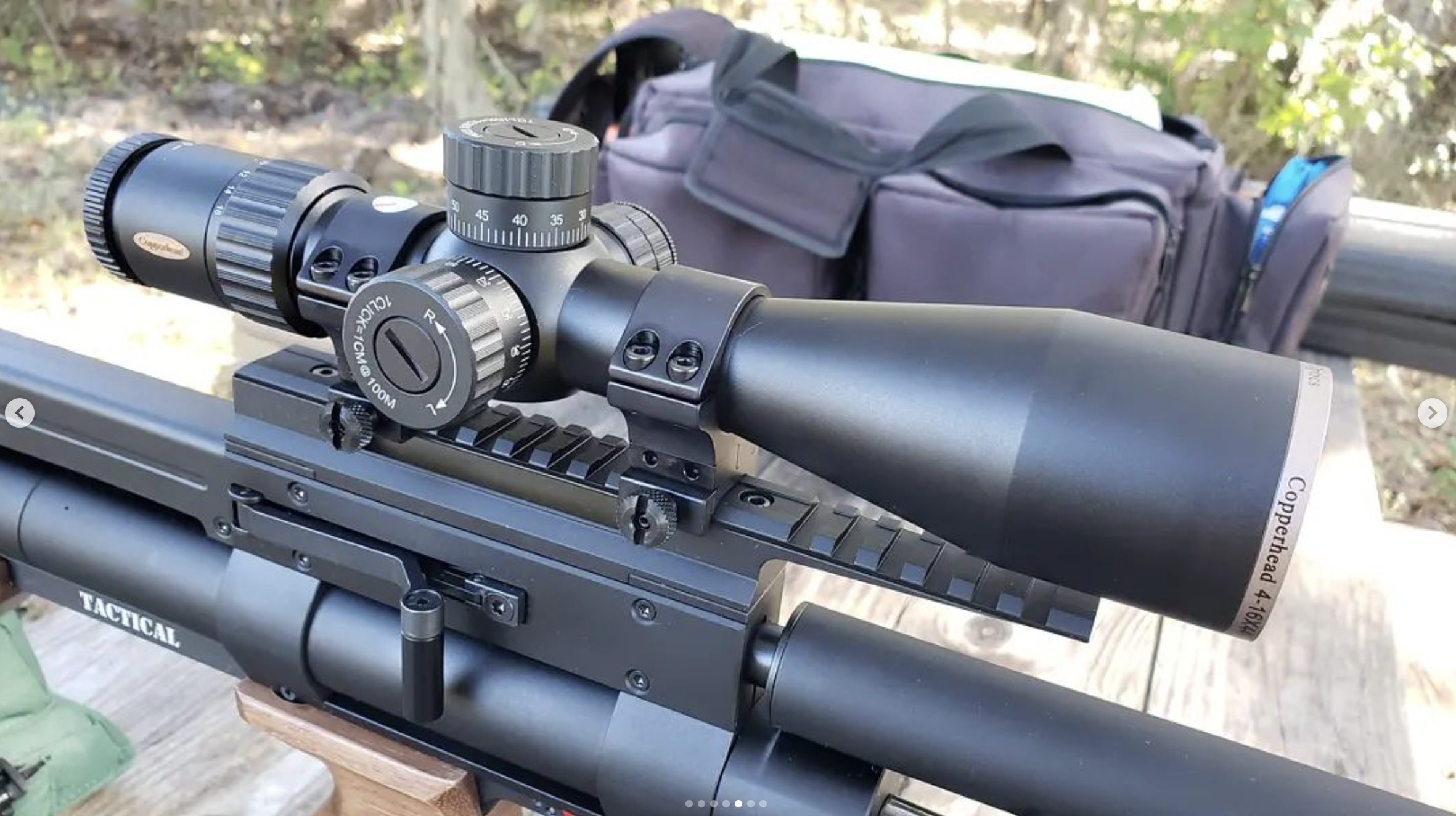 We agreed (at least for the 1st part of this compare) to test these airguns as they came tuned from Airguns of Arizona. We both used a Patchworm bore cleaner and then set off on our exploration.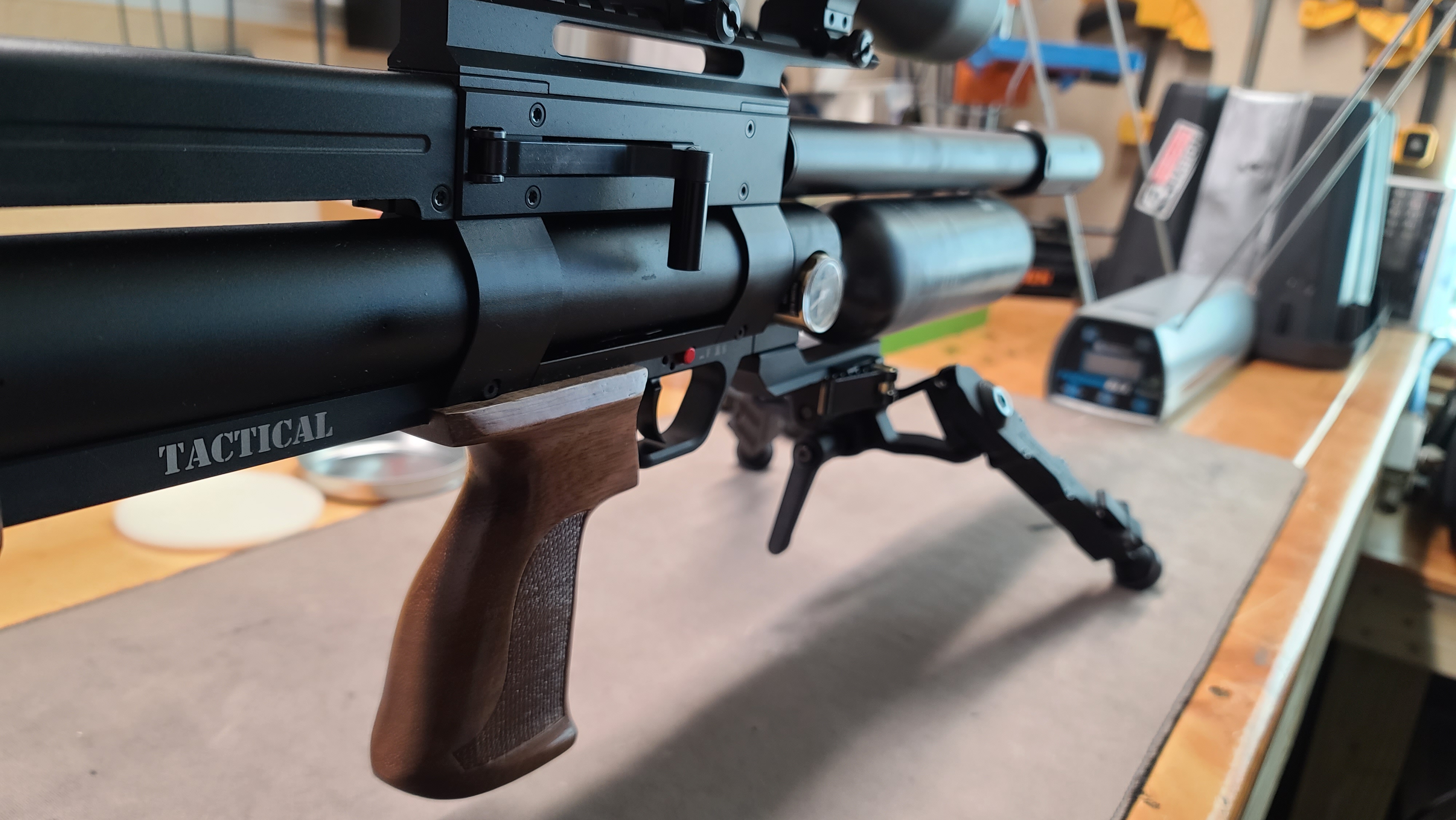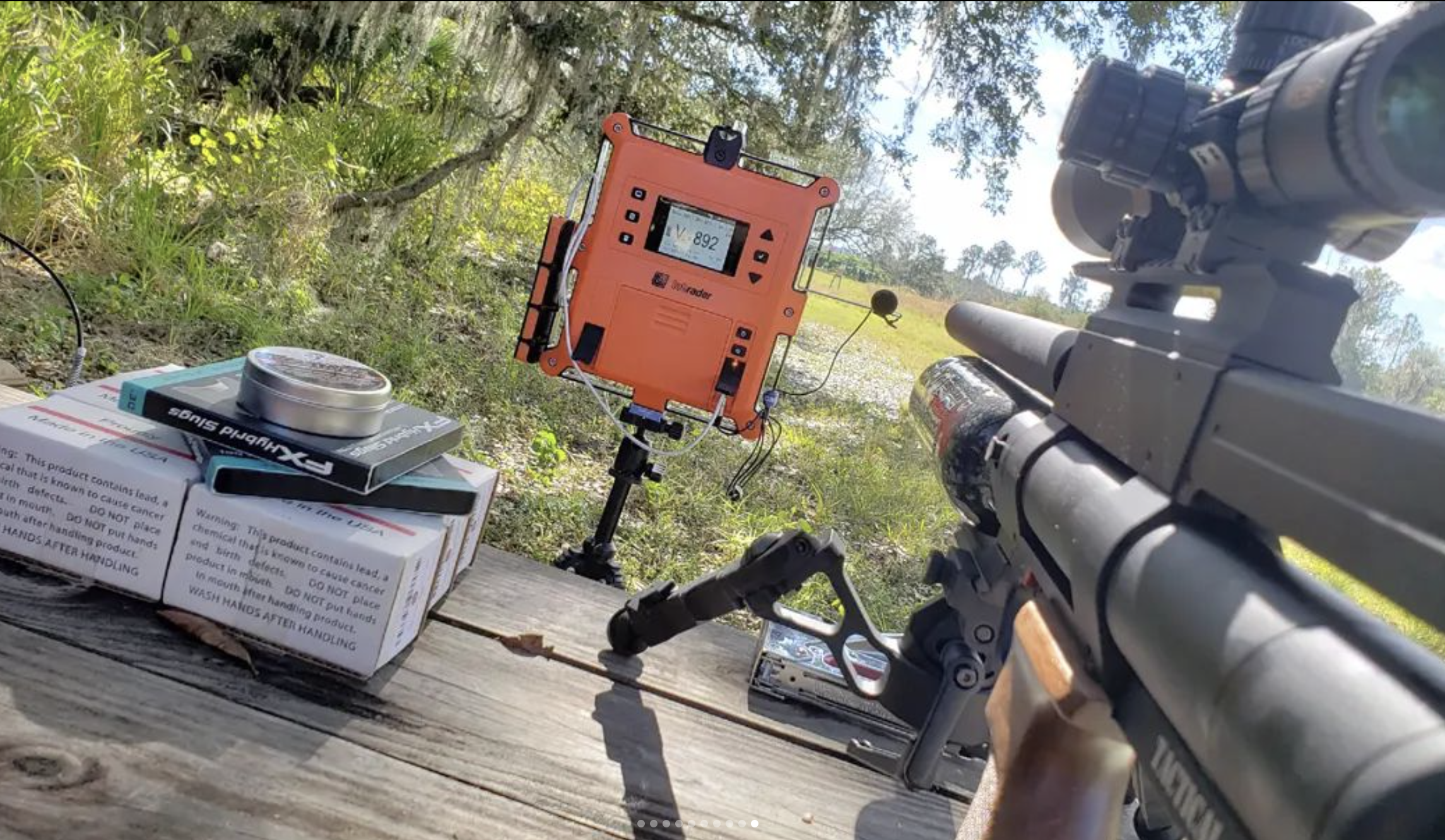 All Tac models come with hybrid air reservoirs (CF bottle + aluminum air cylinder). The 45's have a total of 477cc, the 60's have 613cc's.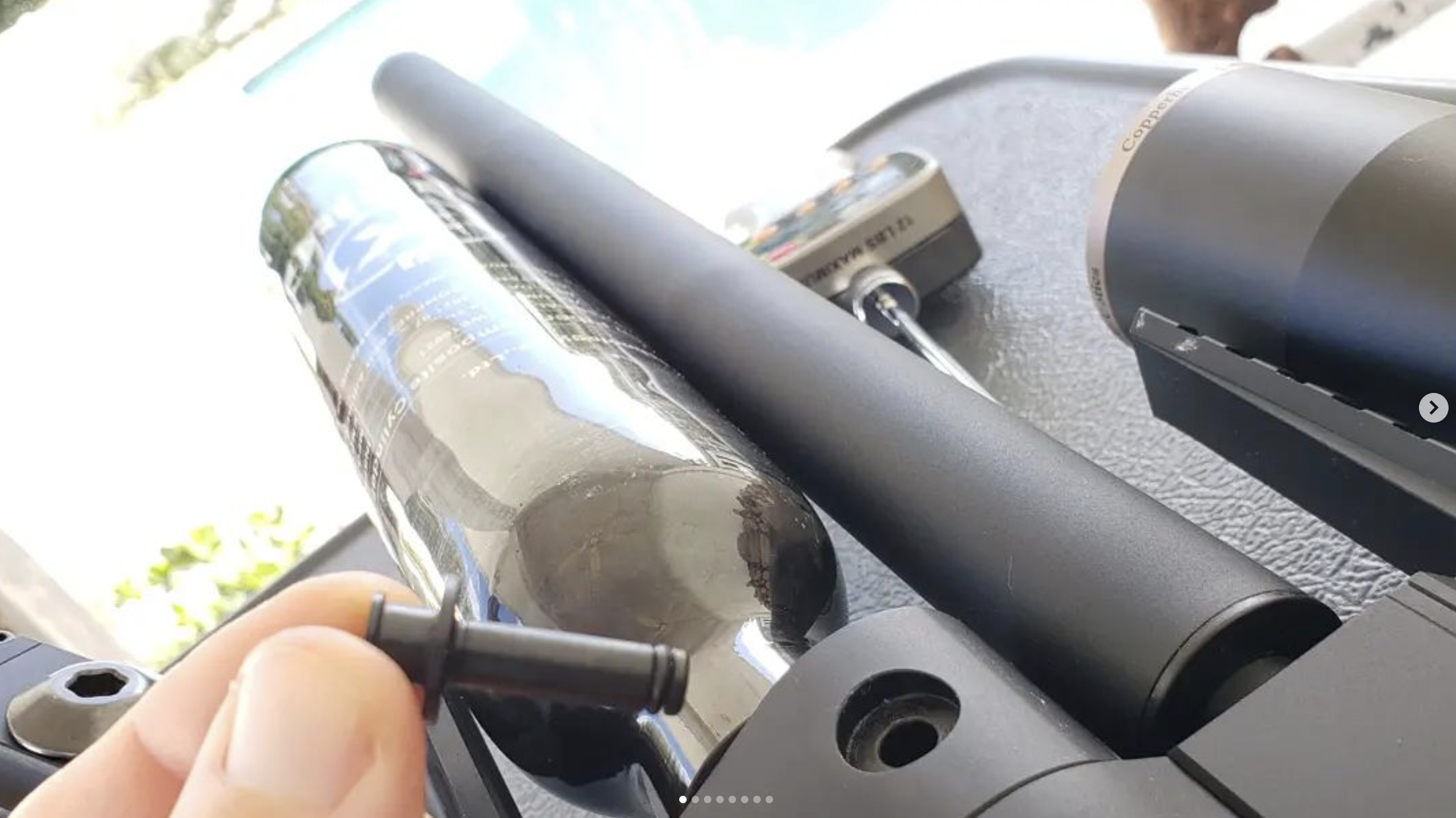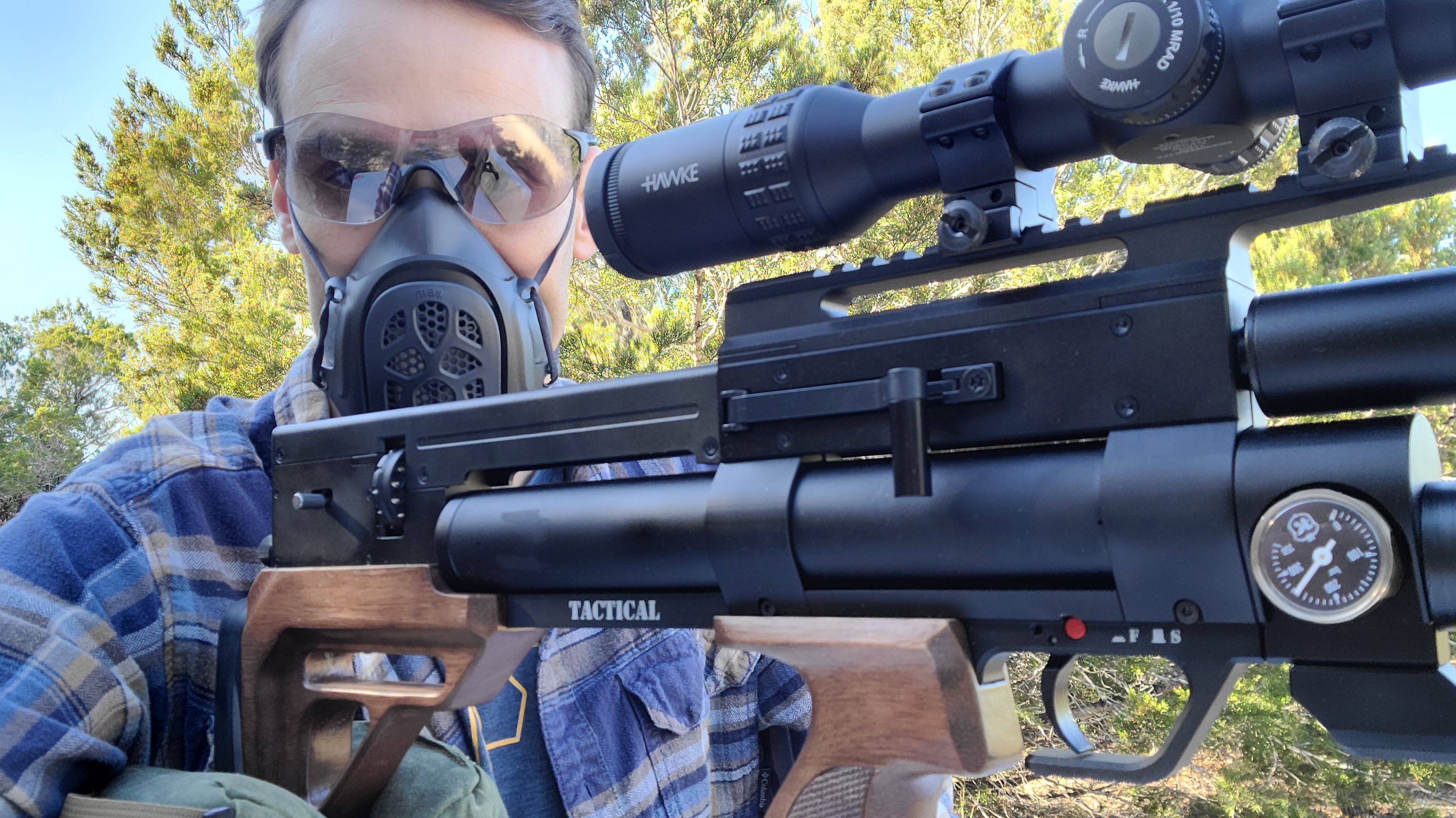 My .22 45 came shooting 18g pellets at 930 fps and 25g MRD pellets at 820 fps. I recorded 109 shots from a 300b fill. Which is using about 4.3cc per shot.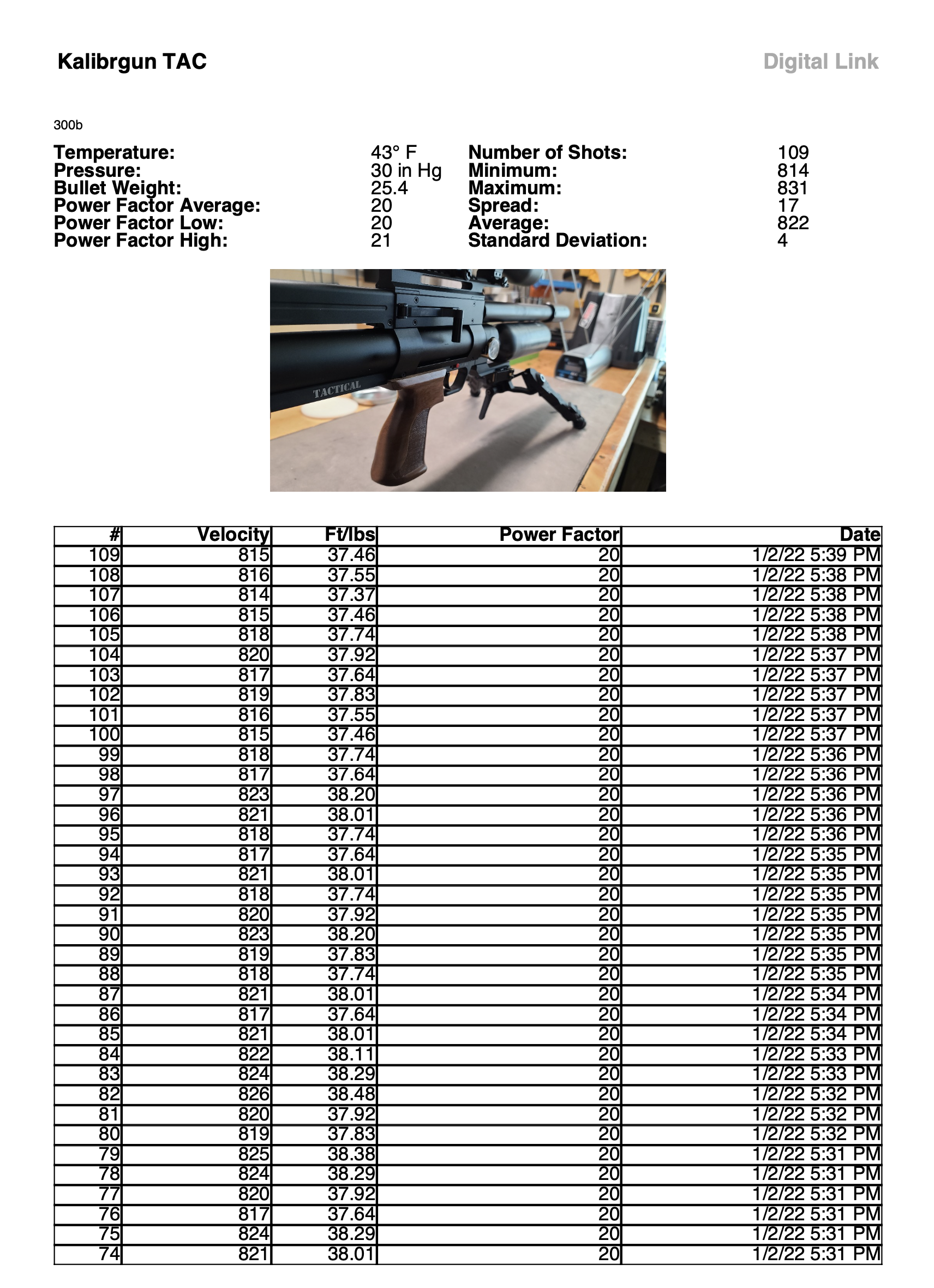 Steve's .30 60 came shooting 44g pellets at 920 fps. He recorded 58 shots from a 300b fill. Which is using about 10.2cc per shot.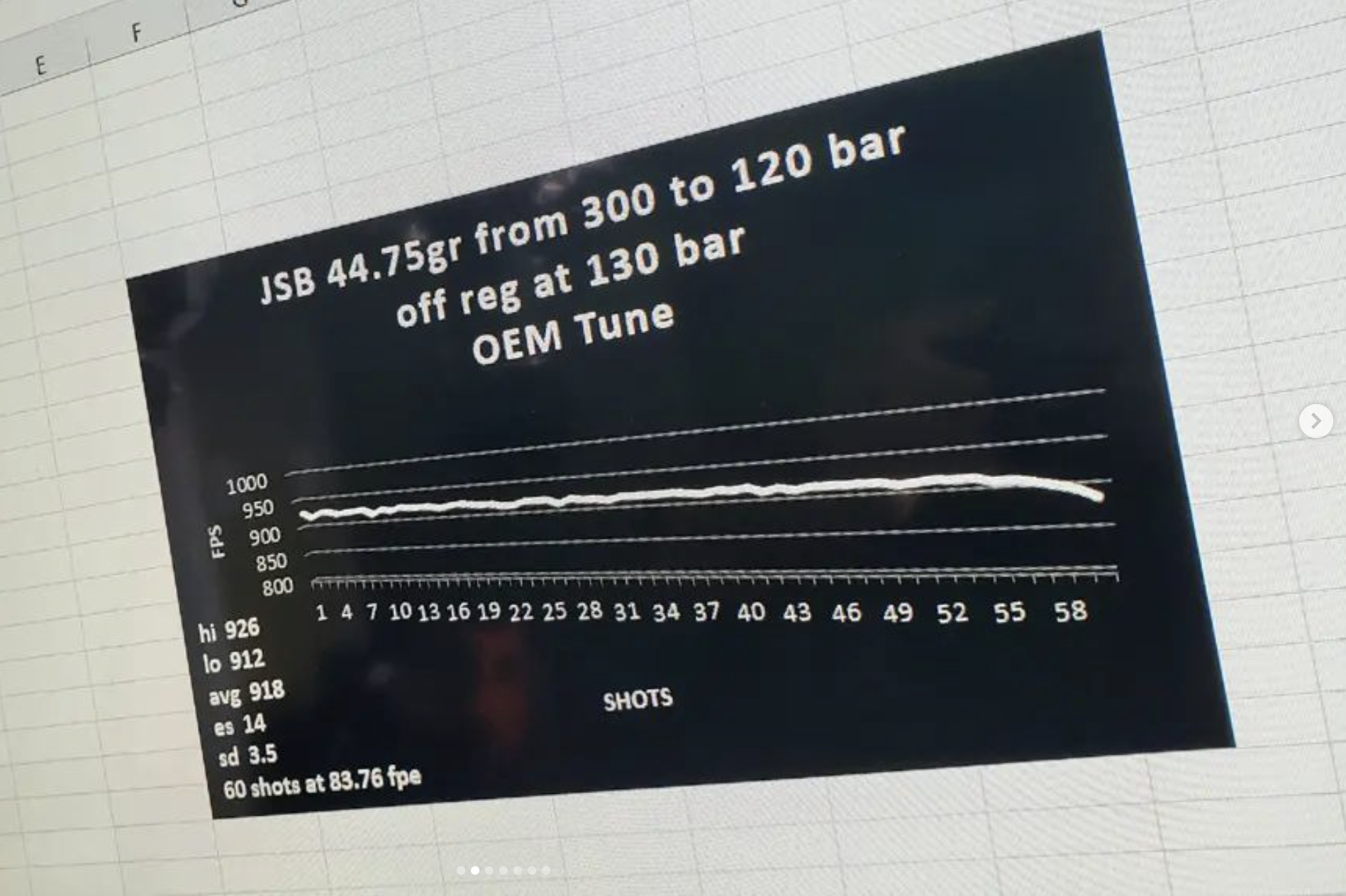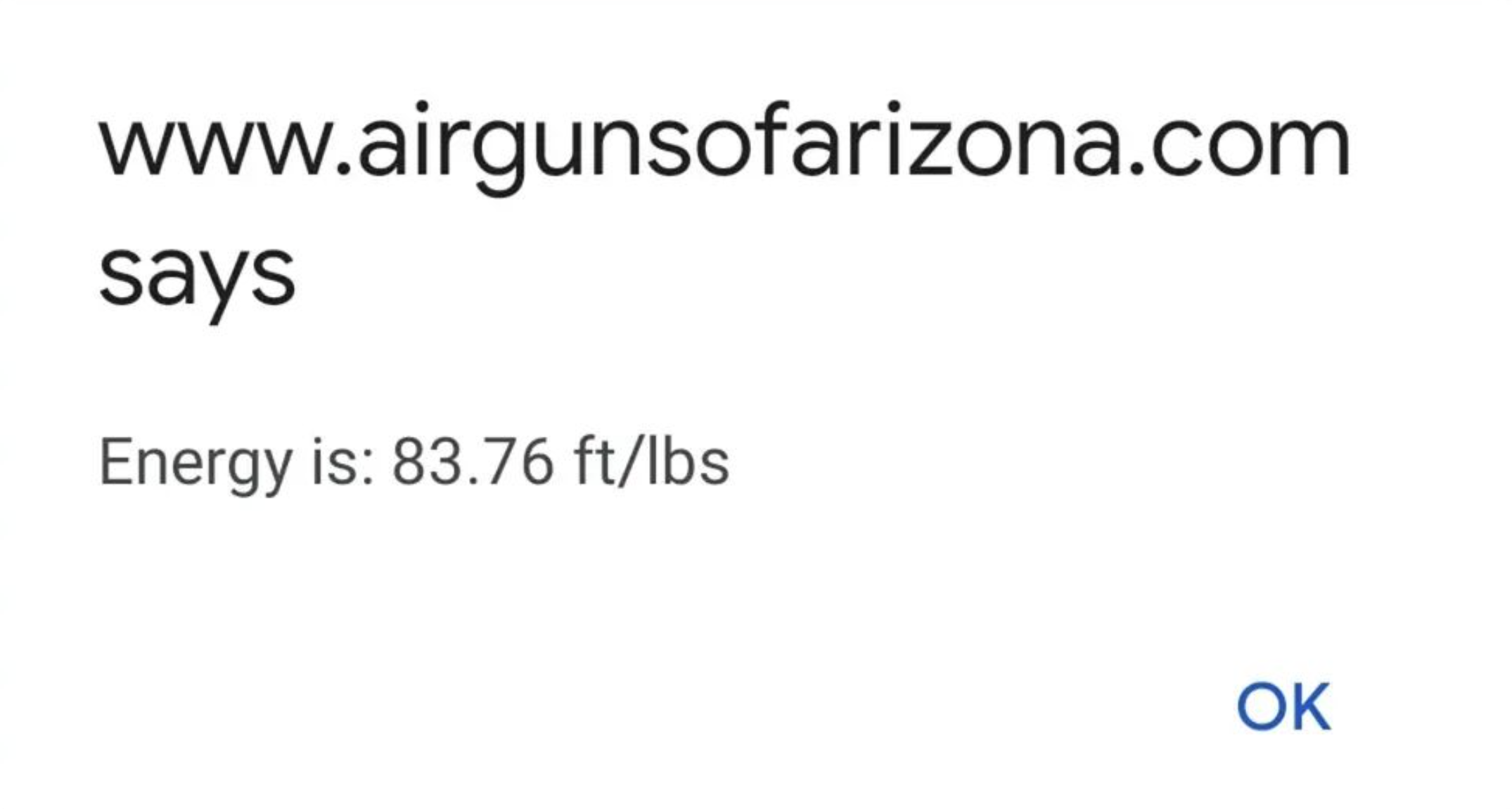 The shroud works exceptionally well at reducing muzzle report and stripping/redirecting air back into itself. But for added suppression I chose to use the DonnyFL Tatsu and Steve got the new 0Db moderator.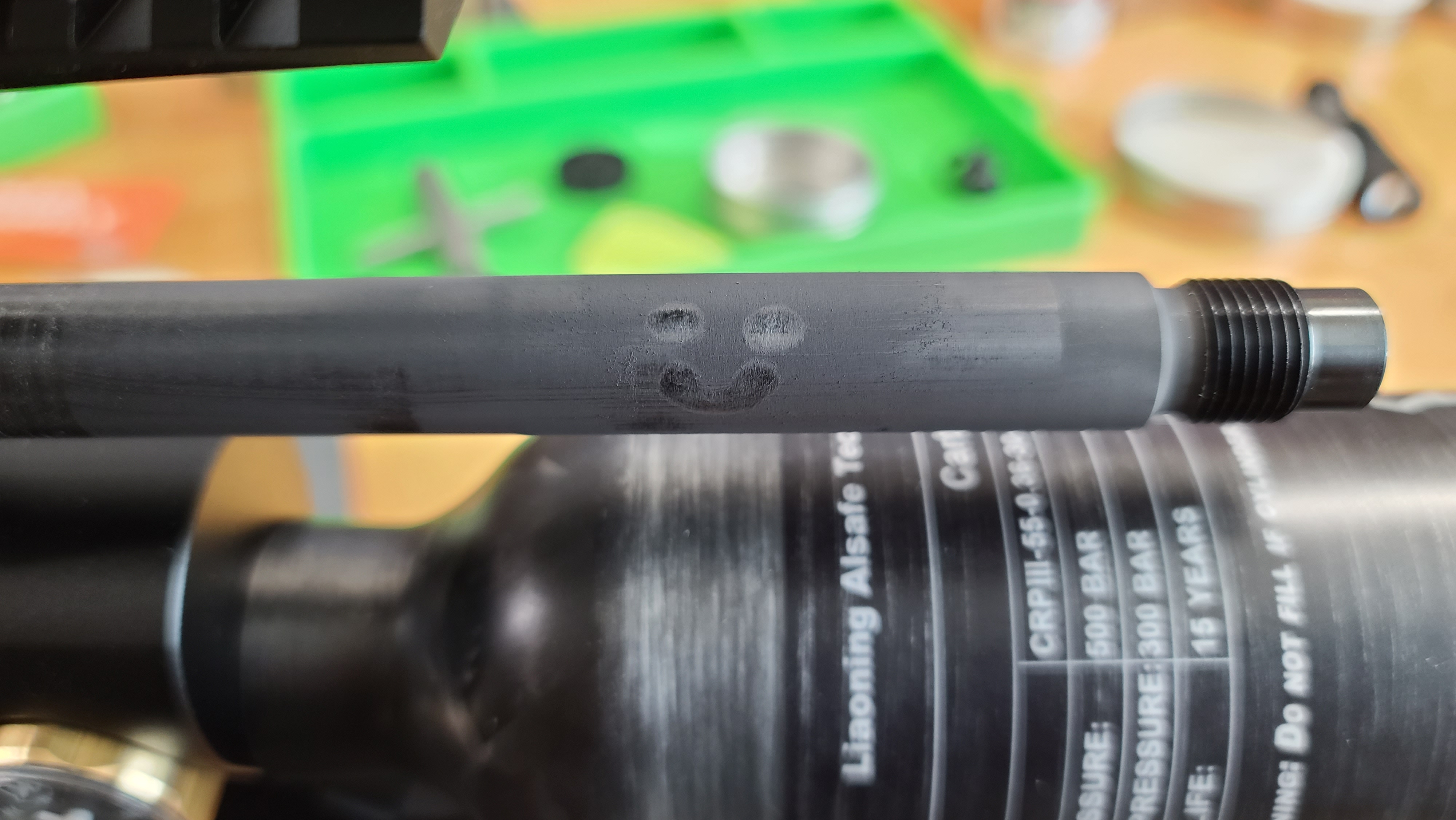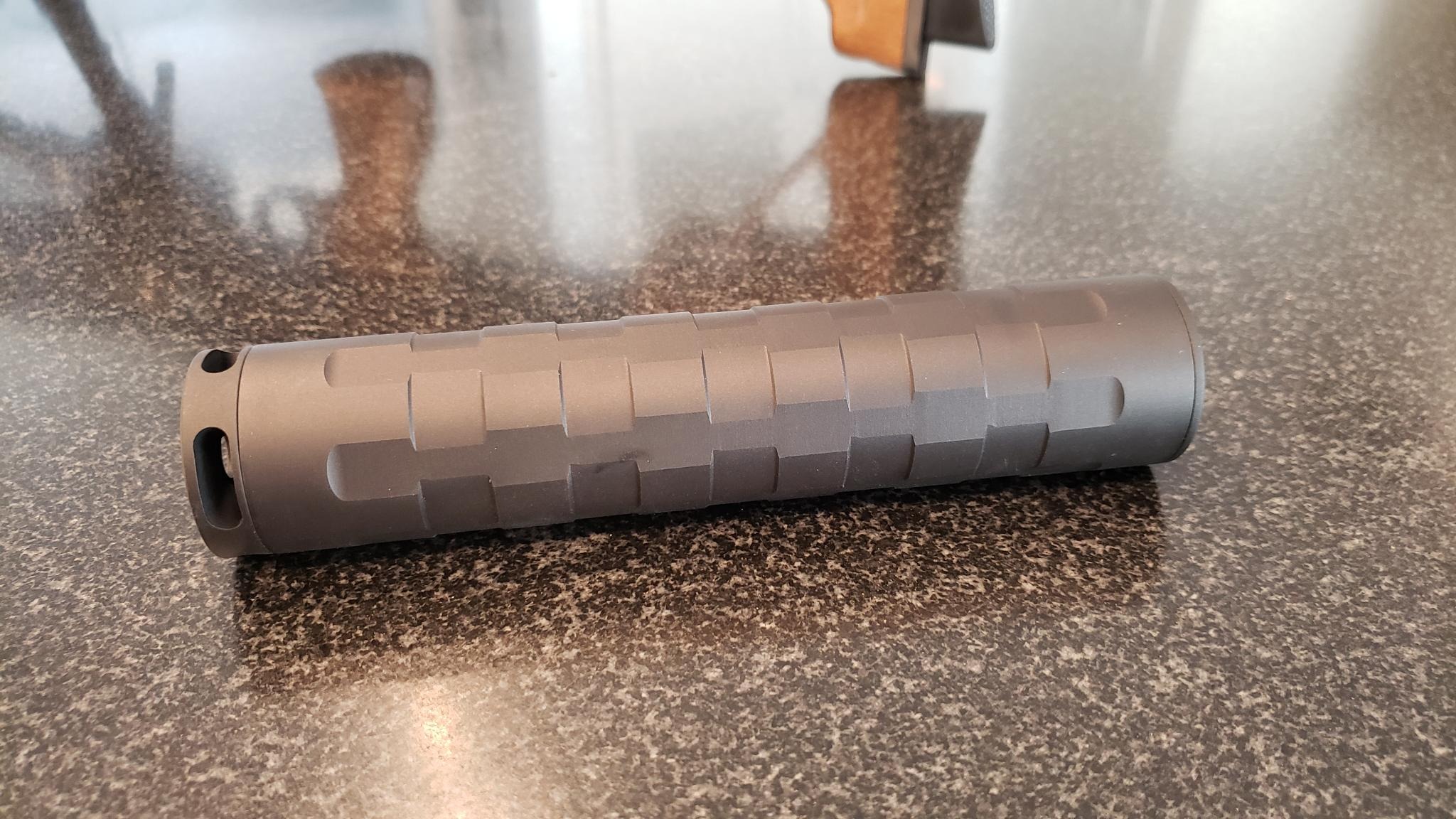 The Tac models are built tough! But the triggers are very light and crisp.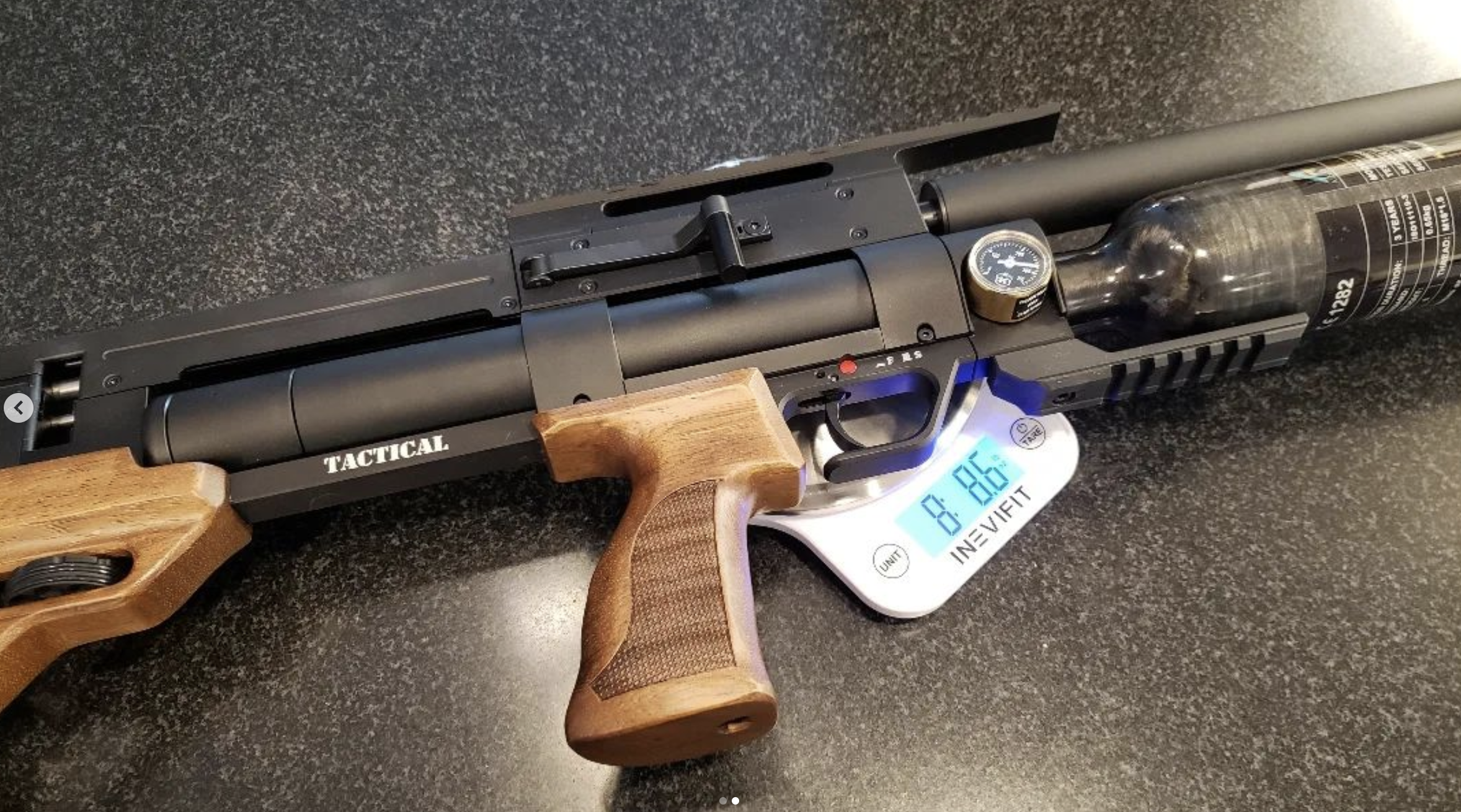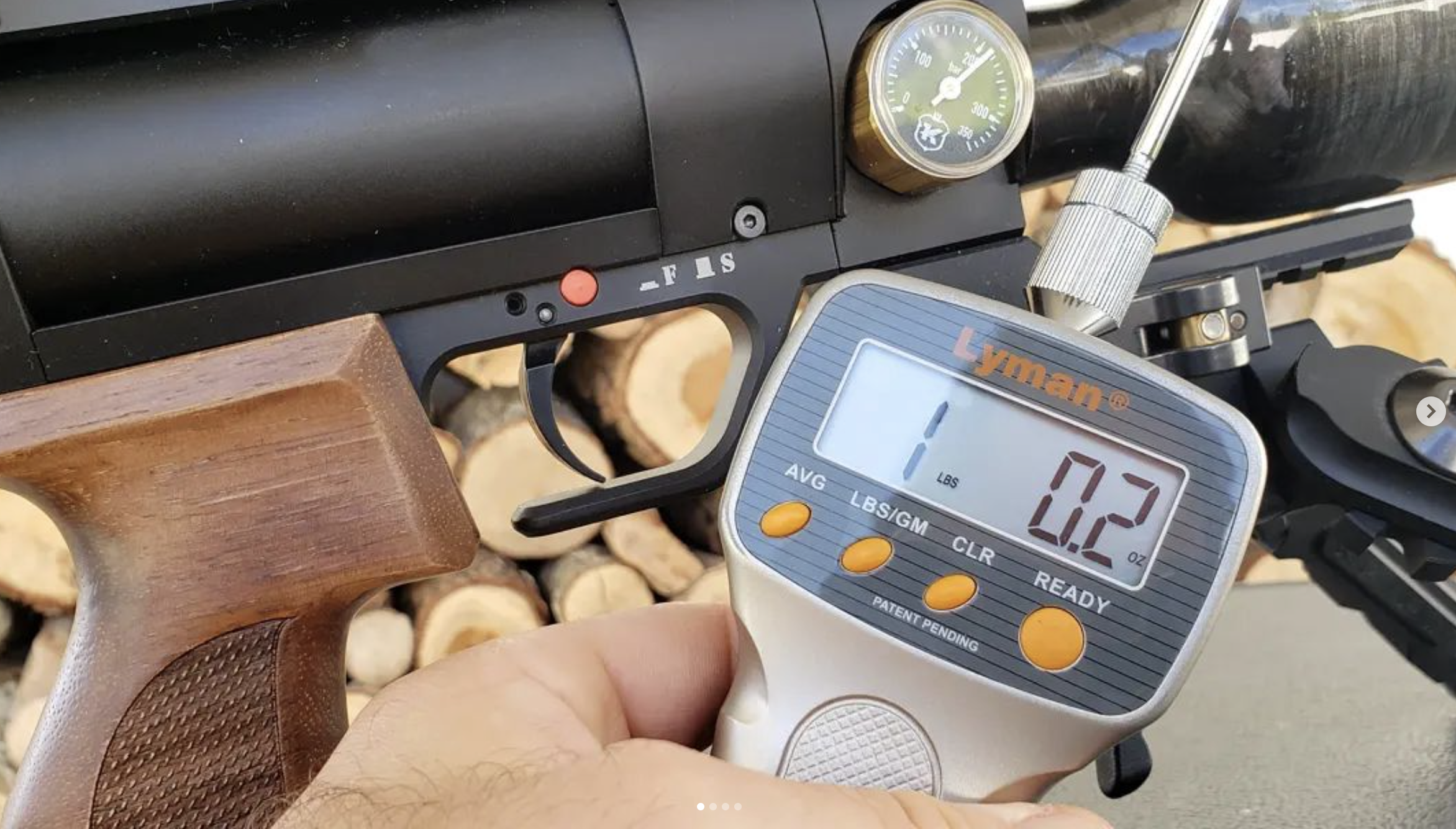 Magazines are simple, inexpensive, and can be stored in the stock.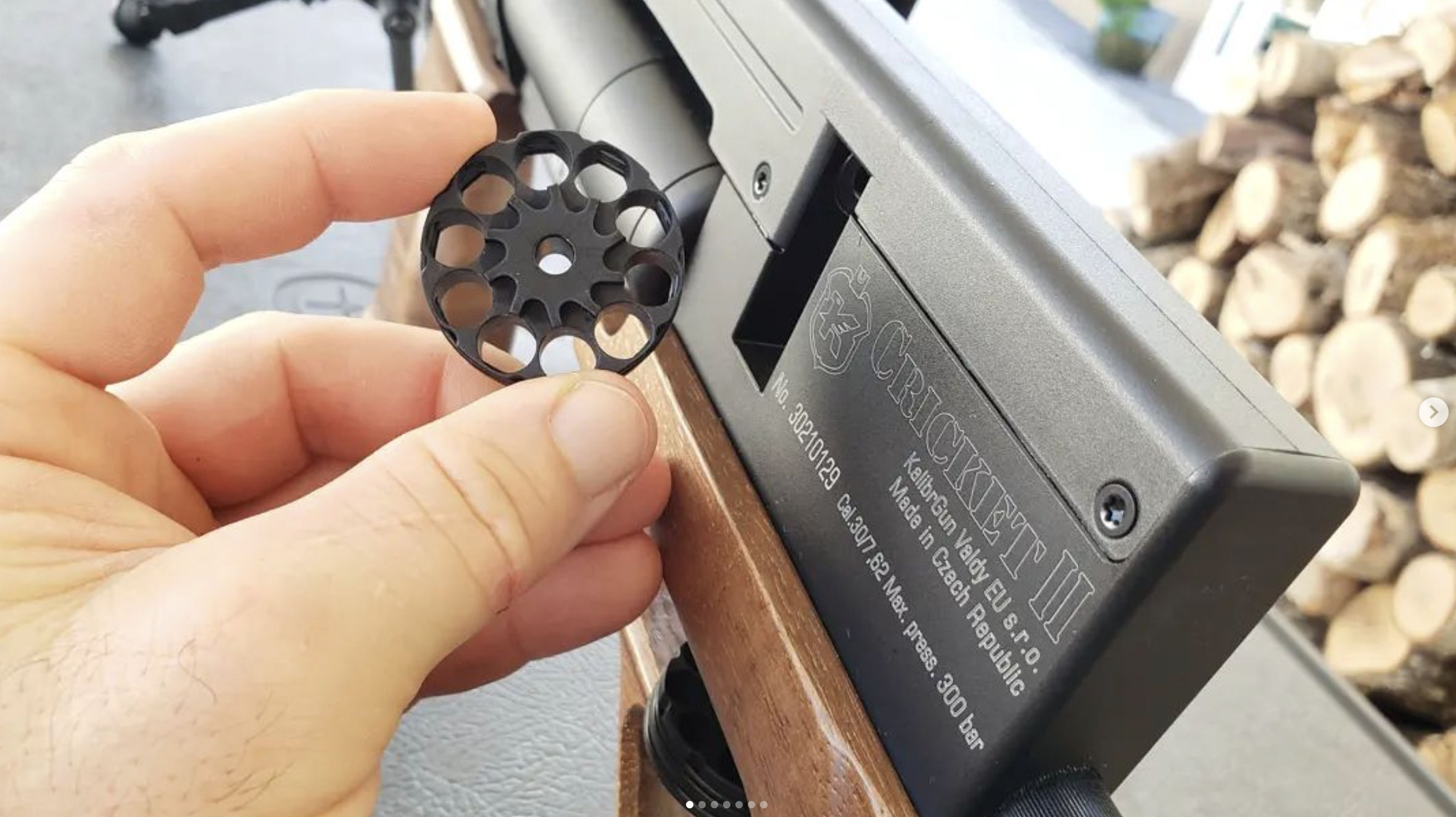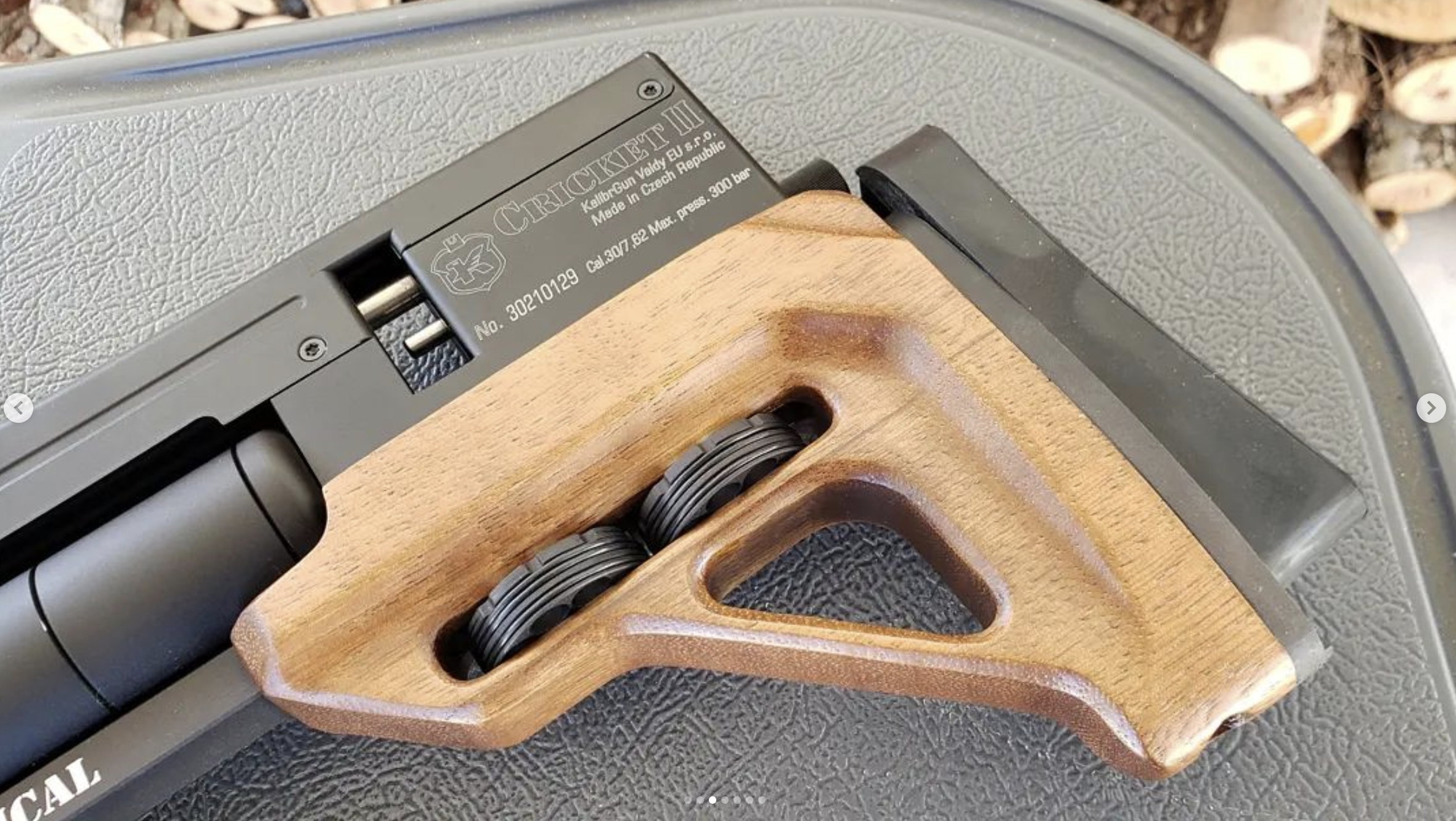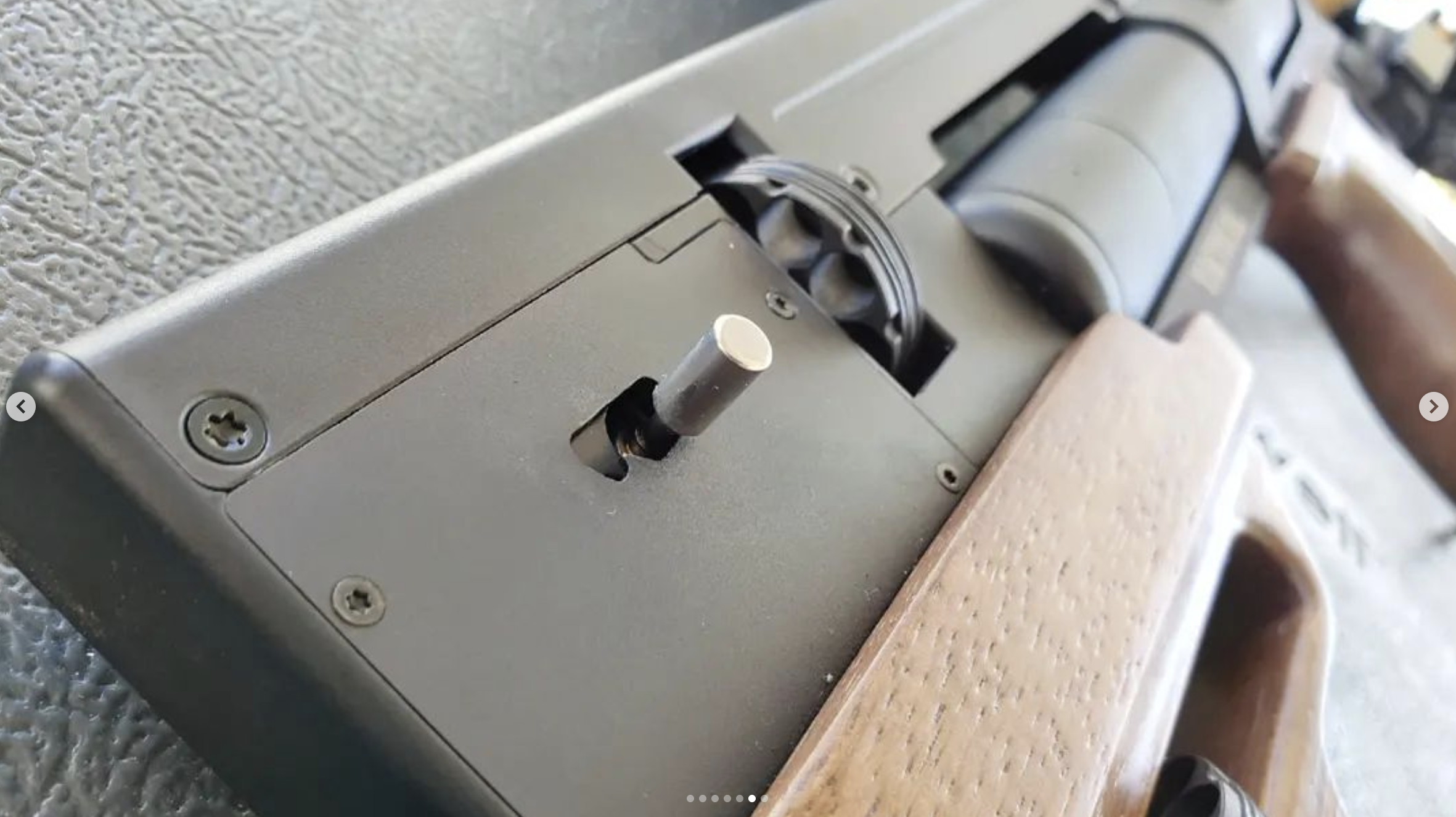 Steve and I both did some pellet culling and 50 yard groupings.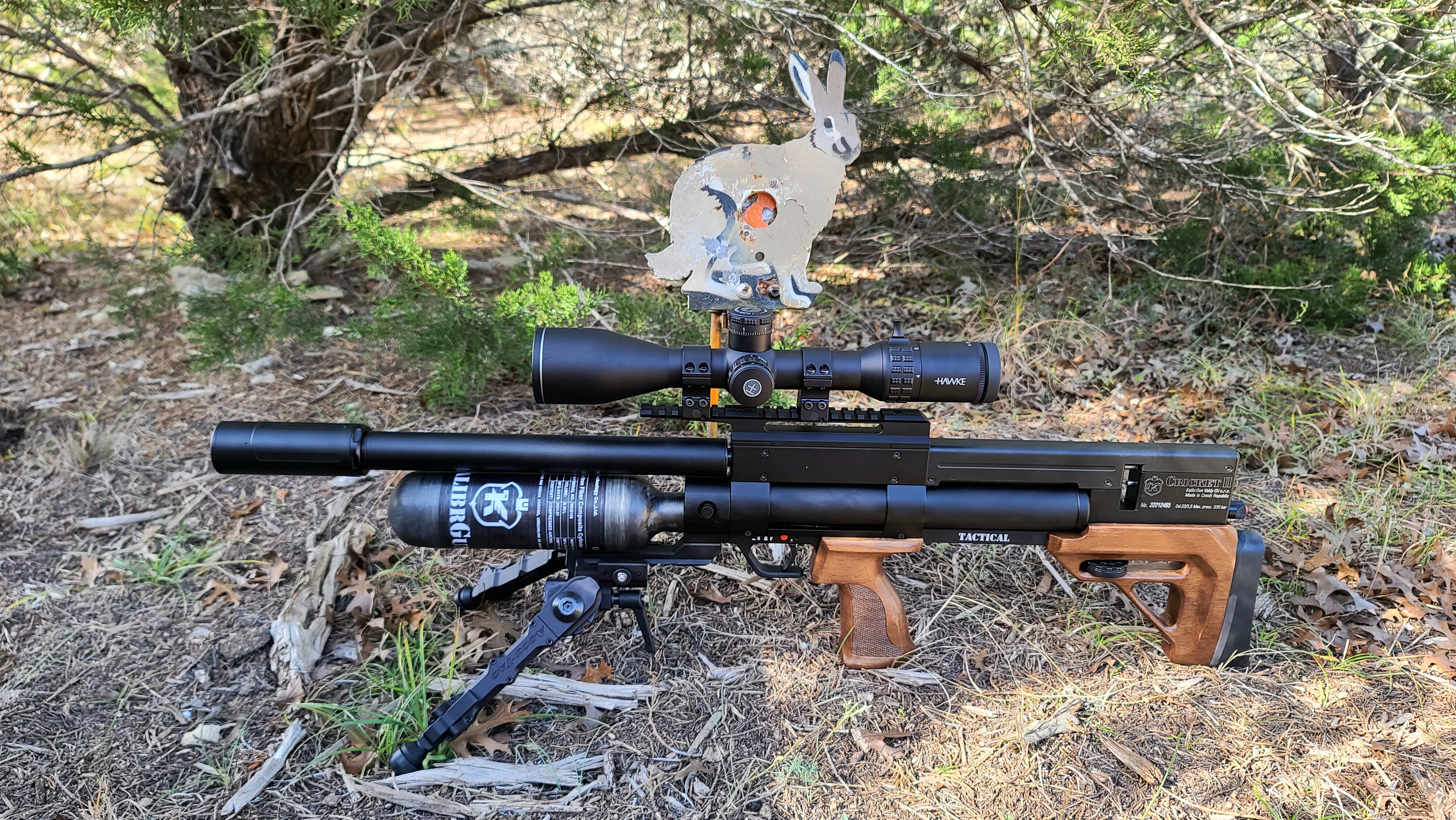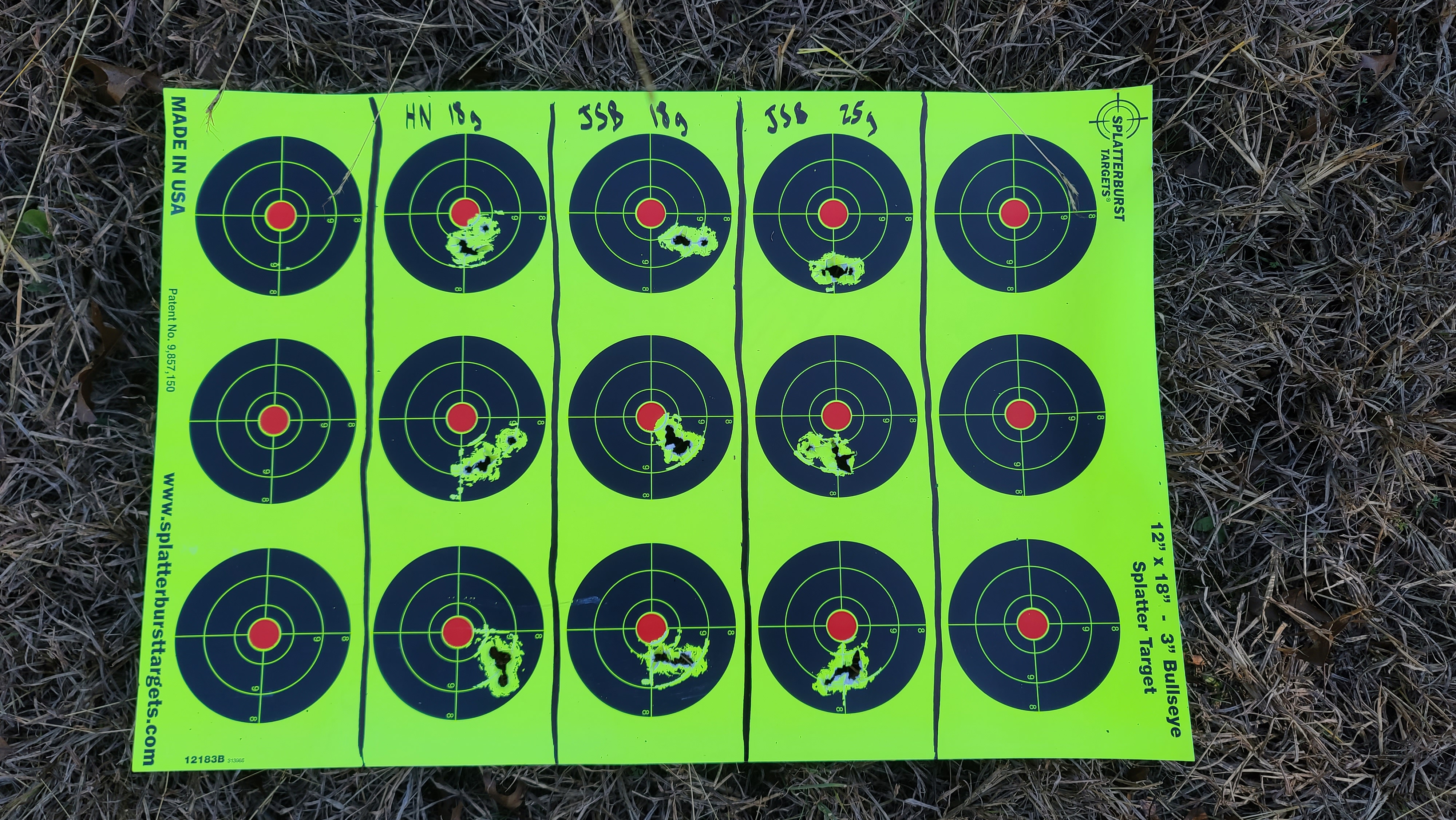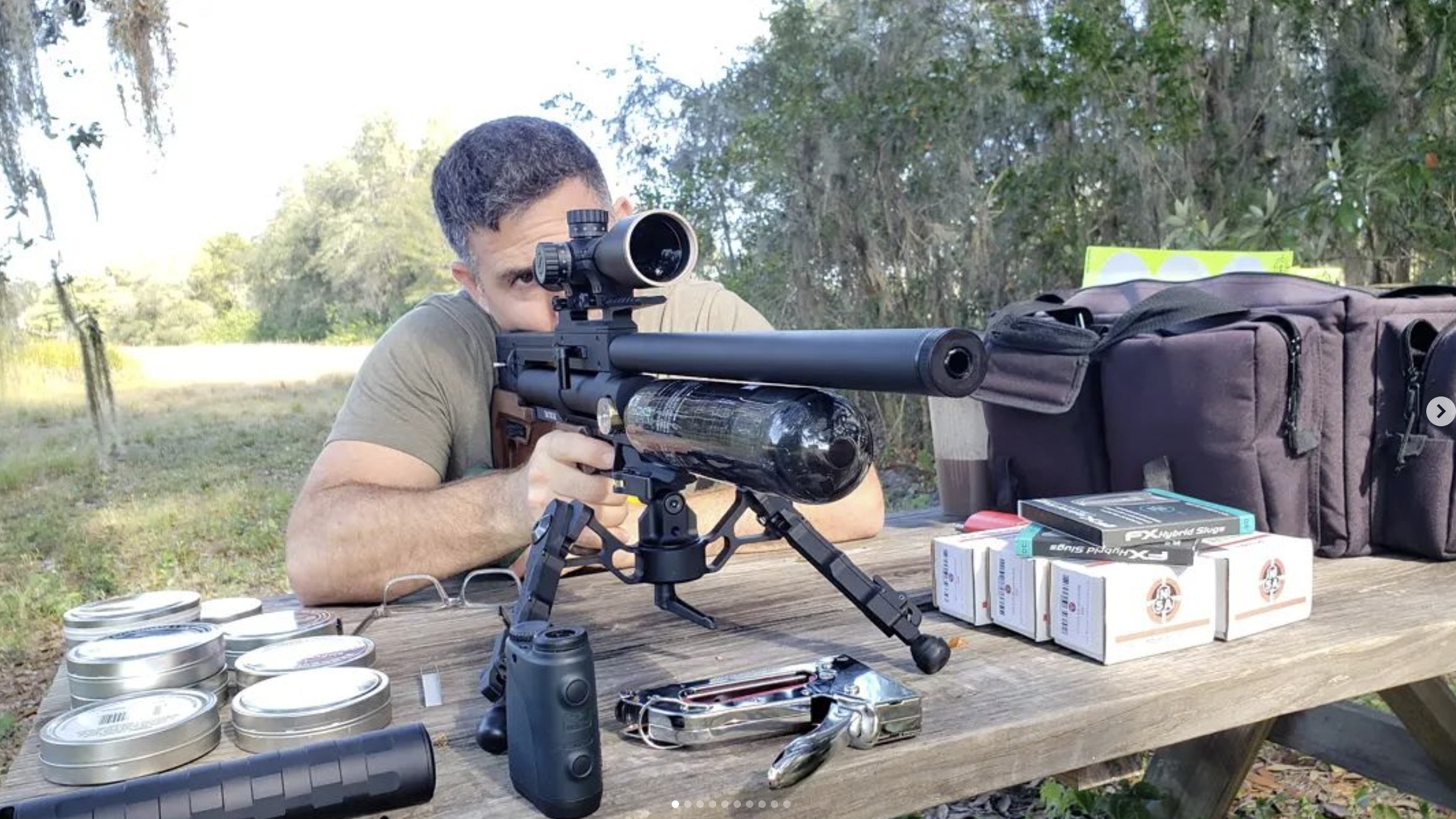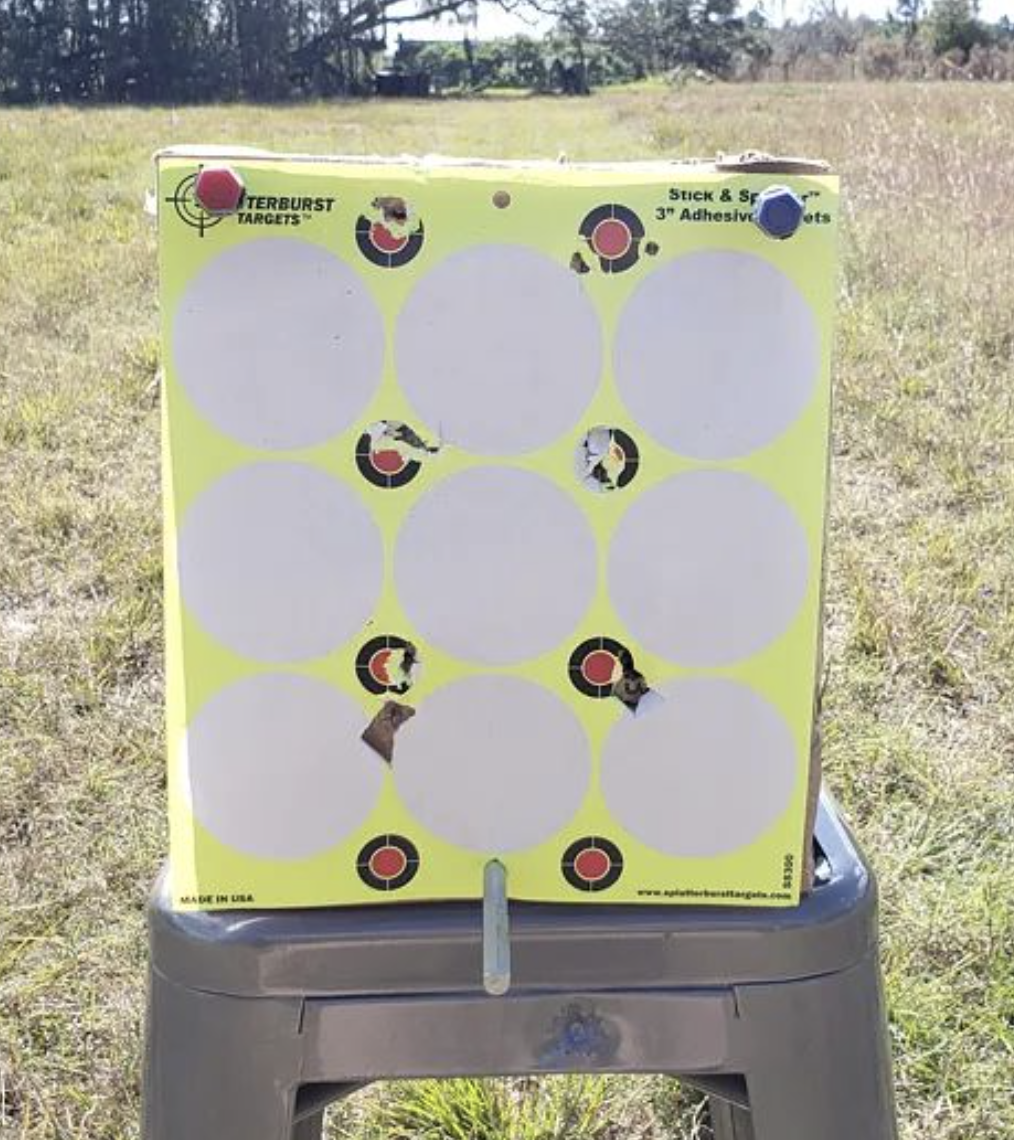 And Steve lobbed a few out to 150y (before even zeroing the scope)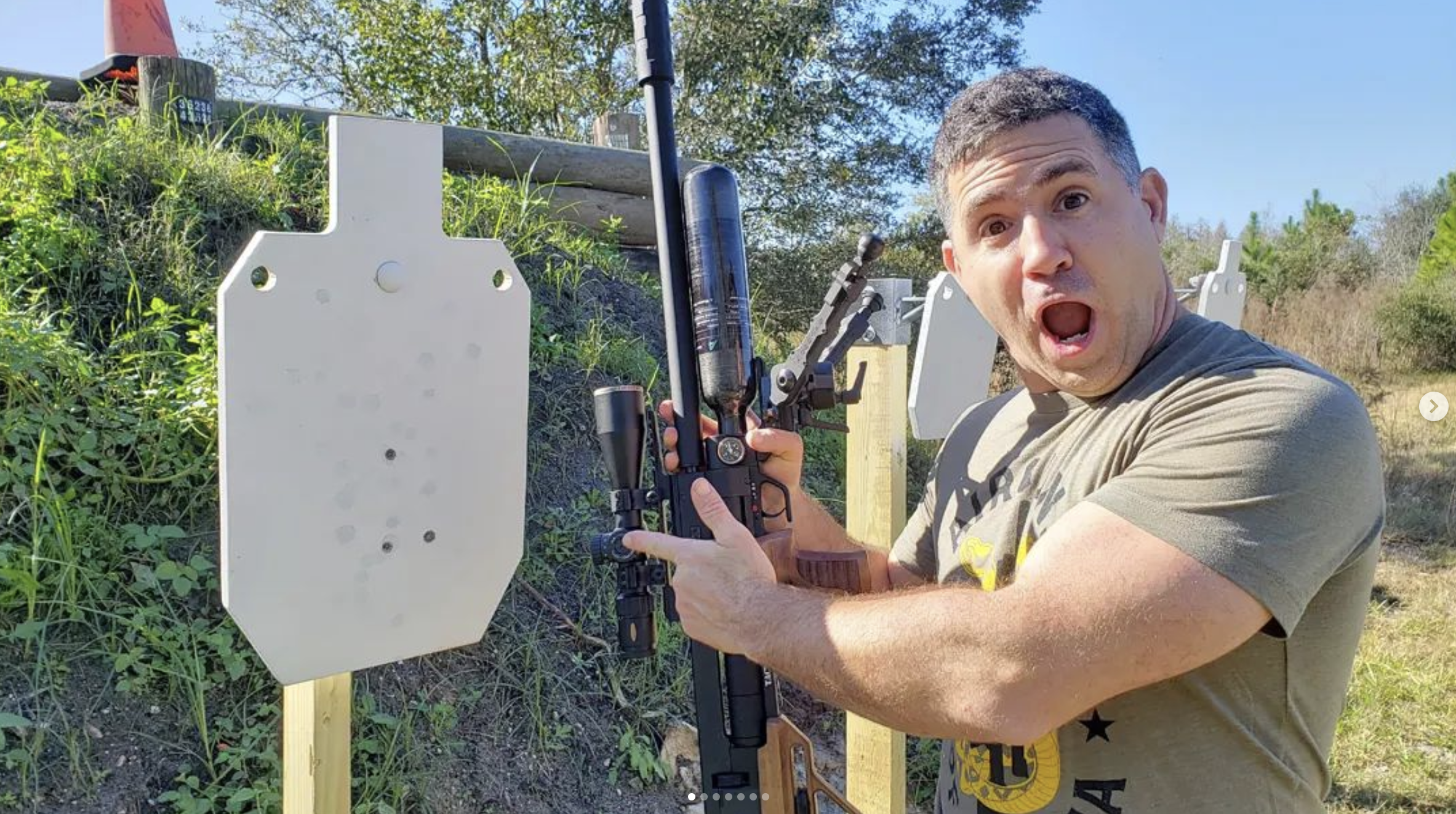 *Here's your 
LINK
to pick up some limited production JSB/Predator apparel! 
Let us know if you have any questions or want to share your experience with the Kalibrgun Tac's too!