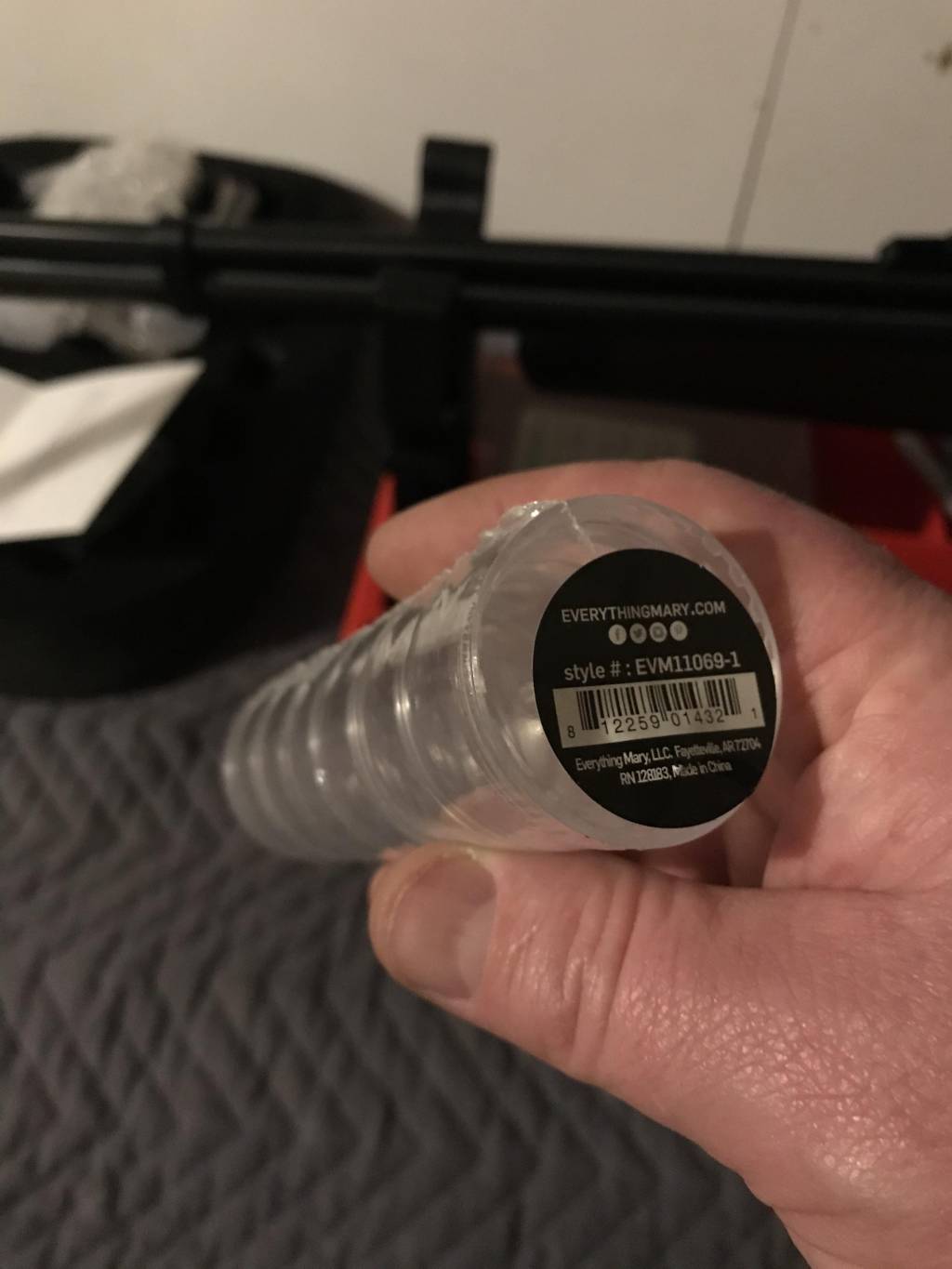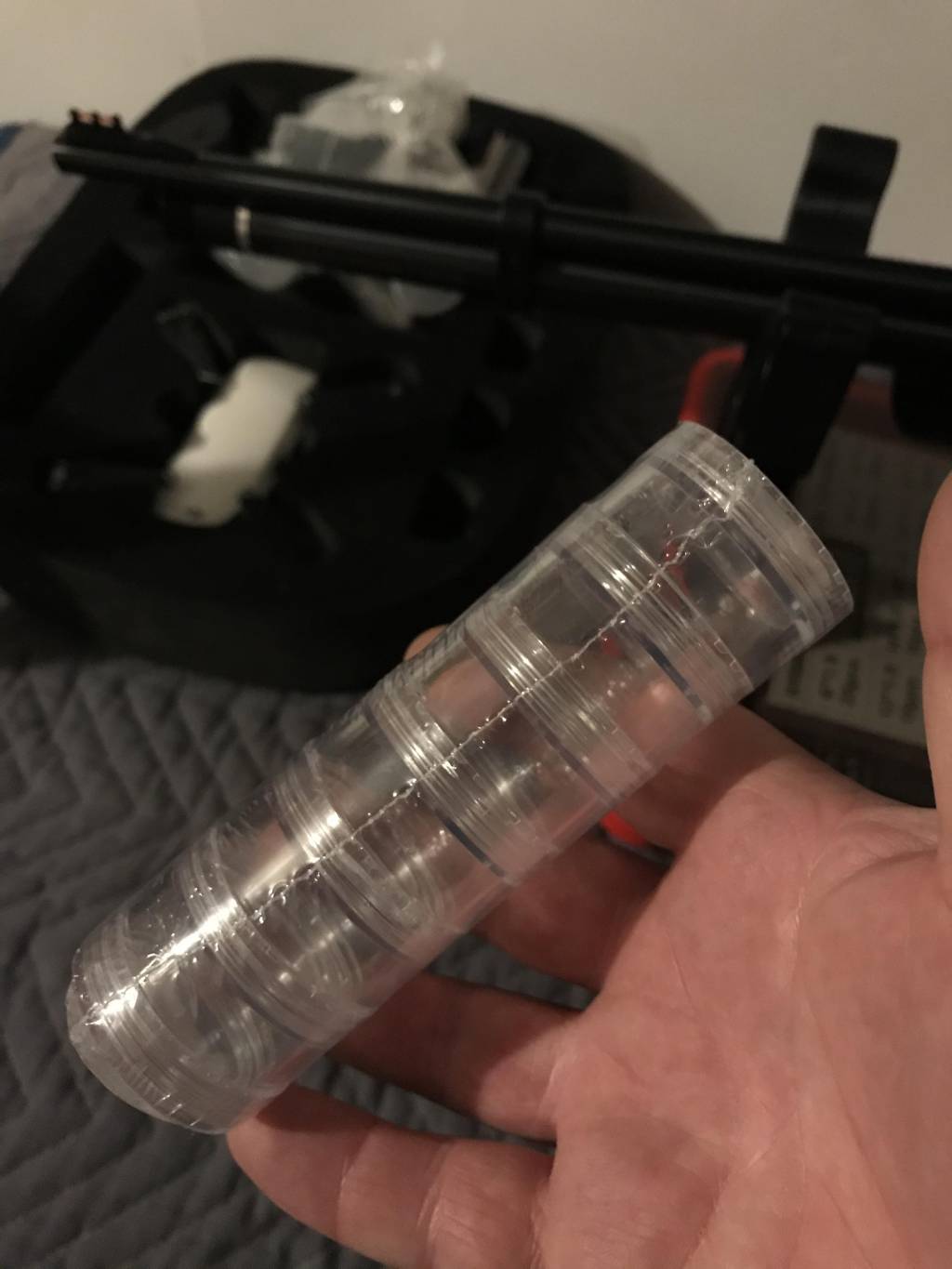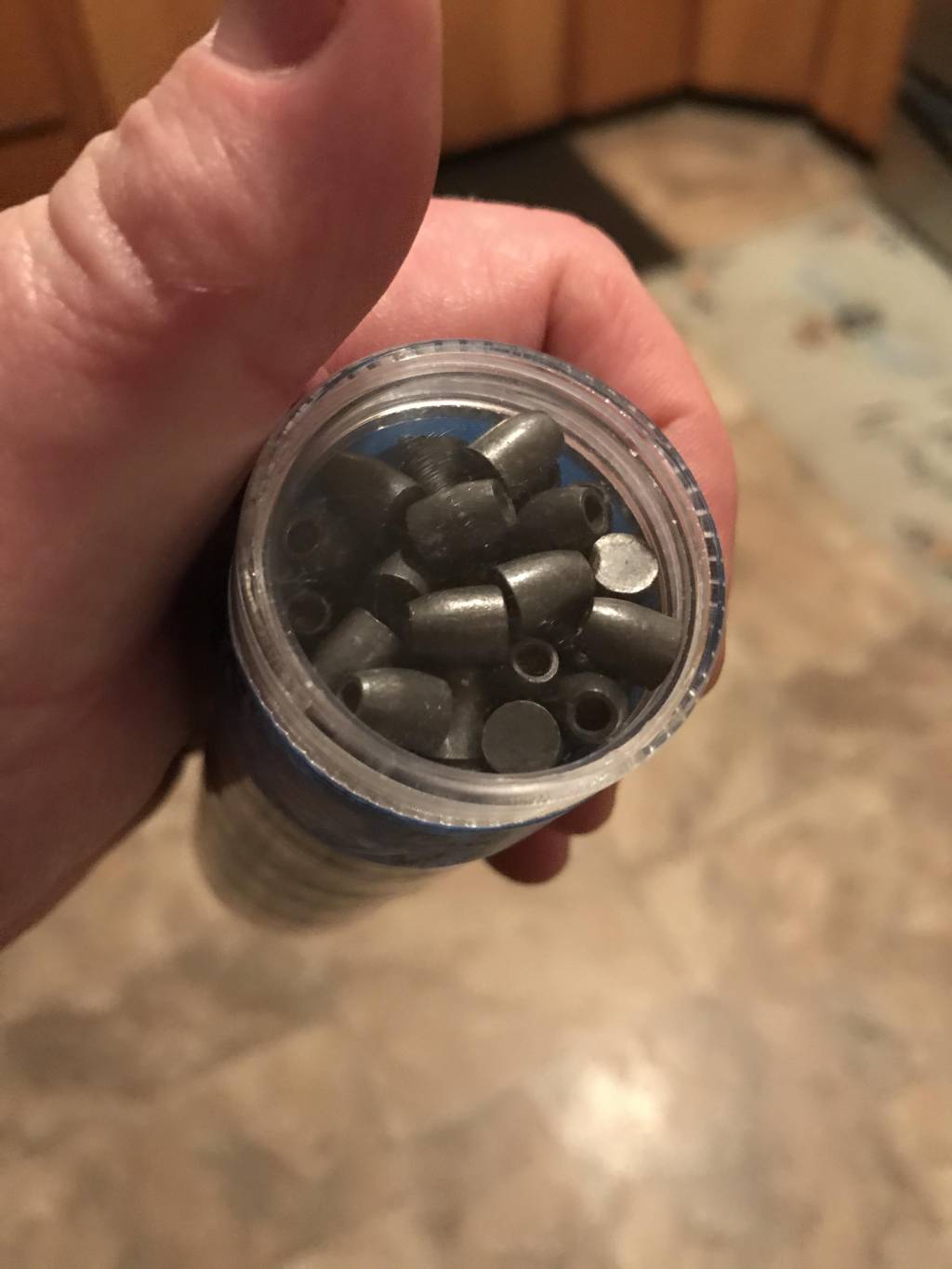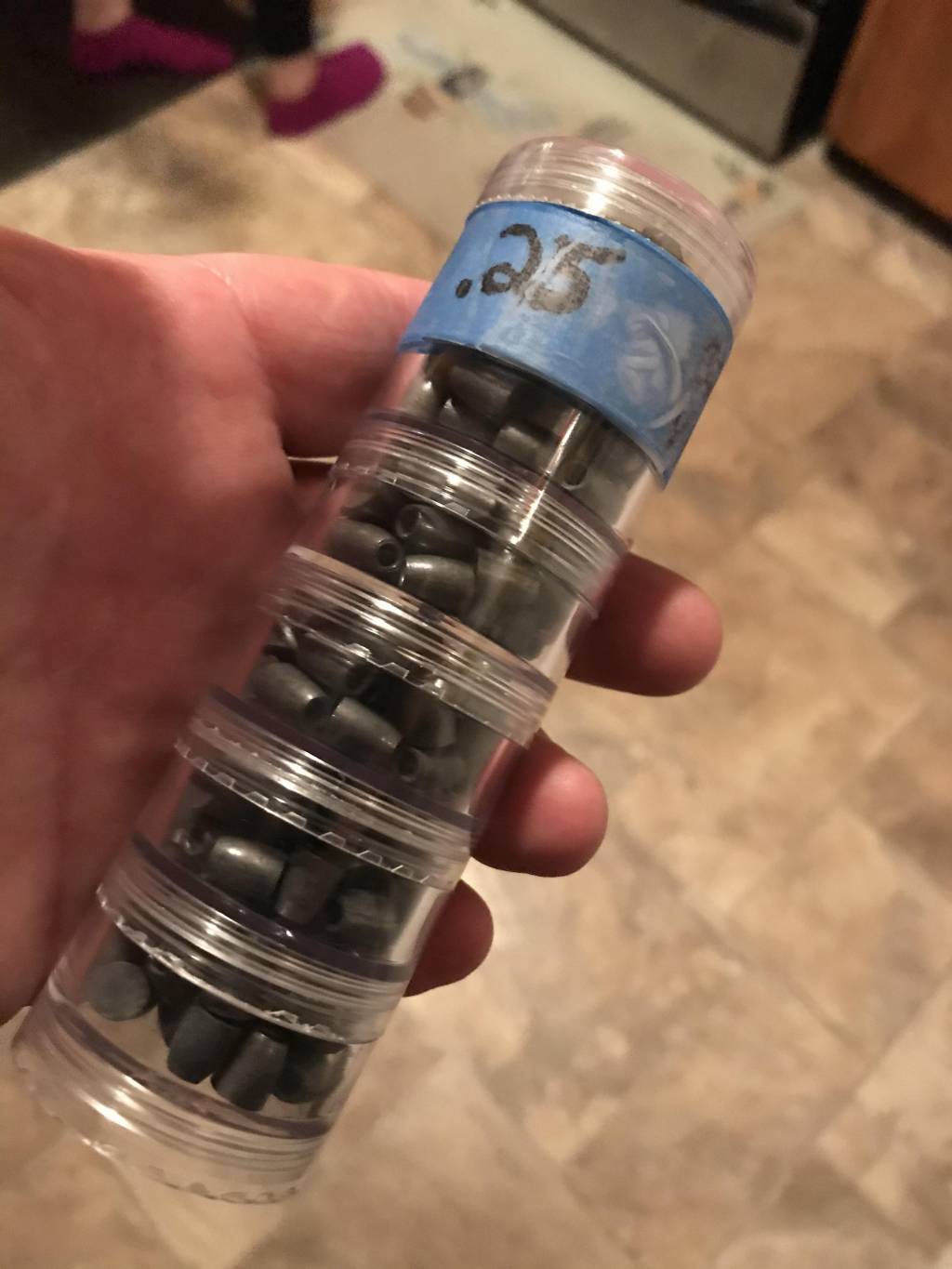 I thought I was buying individual small containers with lids for my wife to put essential oil lotions in, HOWEVER it is one stack that all threads together with one lid for the top. You can have as many, or as few compartments as you want. 
Cost: $1
Holds a bunch of .25 slugs awesomely. 
If you want a pretty slick little pellet holder, I found these in the arts and crafts section.
(UPC code in the first pic if anyone wants to look them up.)