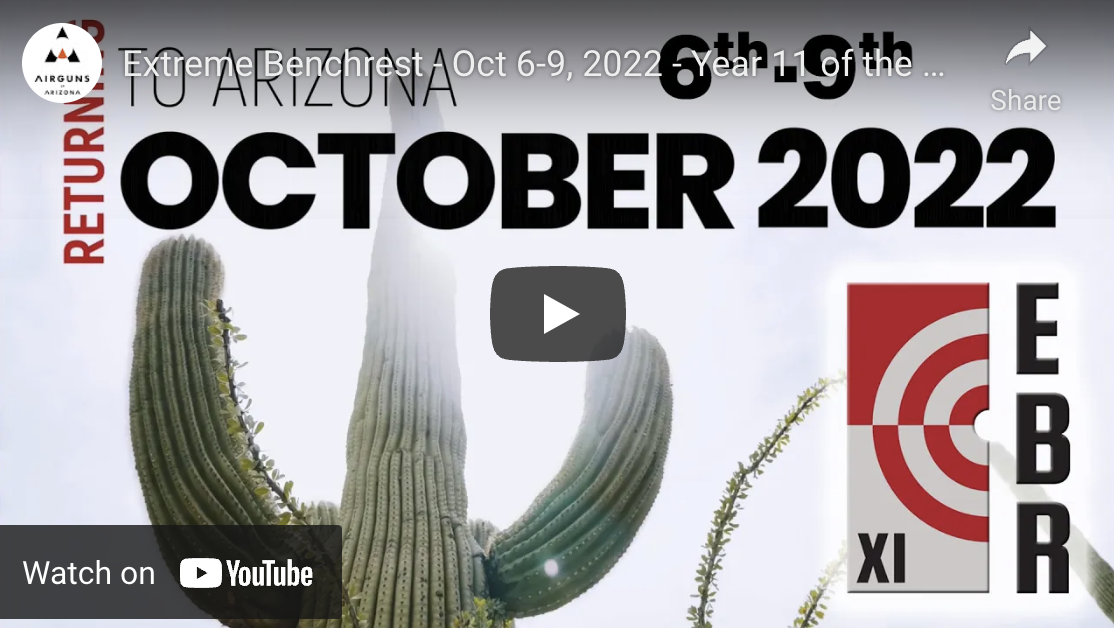 We are back this fall for our 11th Annual Competition! Save the date, clear your calendar, and prepare your gear for the greatest competition in airguns!
Extreme Benchrest 2022 - October 6-9
Registration is not yet open, but stay tuned in the coming weeks for the next big announcement!
See you all this fall!
Extreme Benchrest Team
Last edited by a moderator: