I was toying with the idea of trying HFT so I reconfigured my Crown for it, even got it shoot really quite well and pretty excited about it. Then one day I saw a thread from Mike at Thomas rifles about new dealers/gun smith, one of them being @motorhead who happens to live just 3 exists away from me. Thomas to me has always been the cream of crop when it comes to FT guns and has famously long wait. Then @motorhead started a thread about him starting as a Thomas dealer and he happened to have 1 full kit, my impassiveness kicked so in told Scott to put my name on it. Long story short and 2 weeks later I picked it up last night and I am just ecstatic! 
The gun is simply awesome with every single detail superbly engineered and more adjustment than I can list on 2 hands! I'll let the picture do the talking since I don't even have it setup to me and don't even have the correct rings on.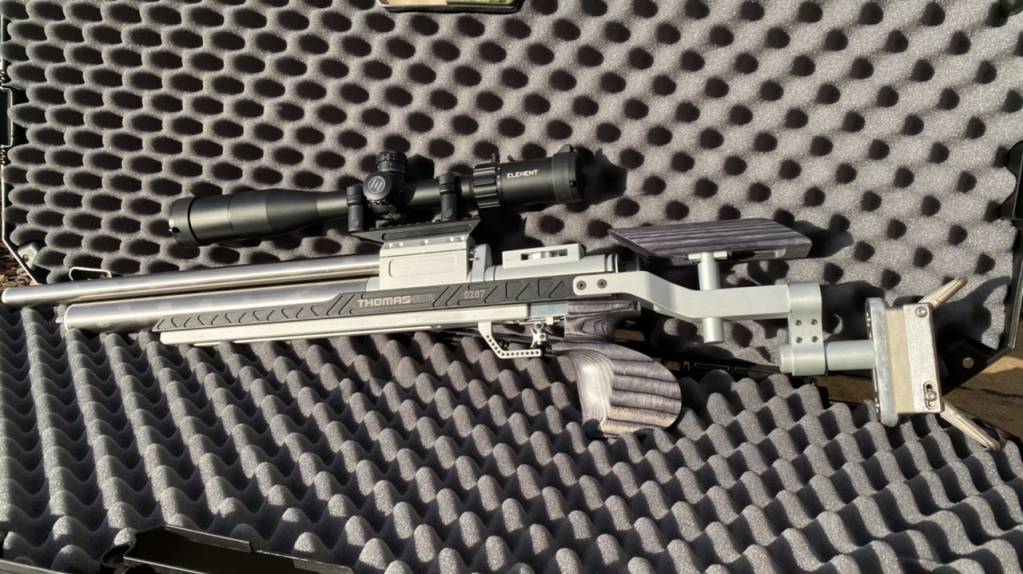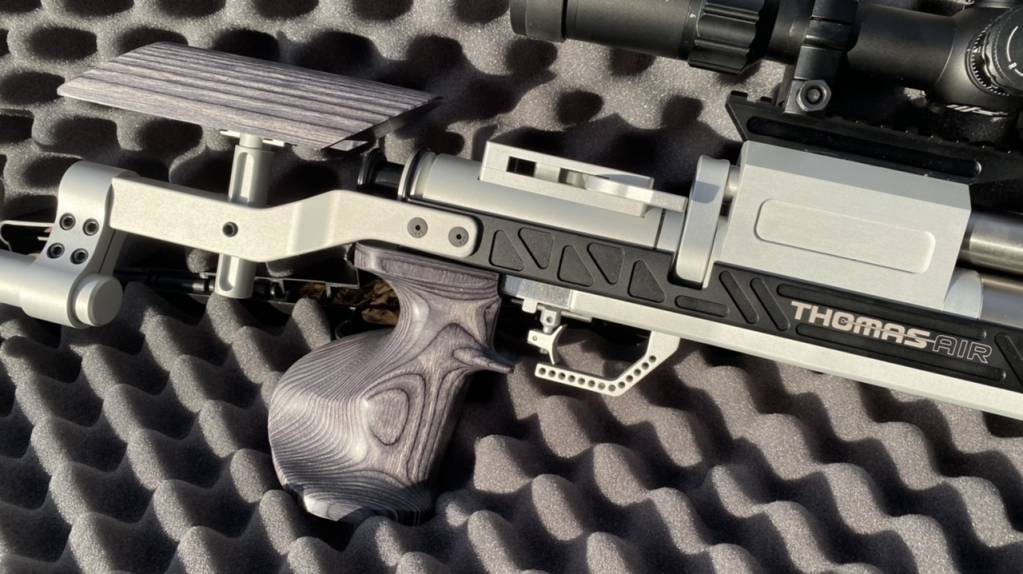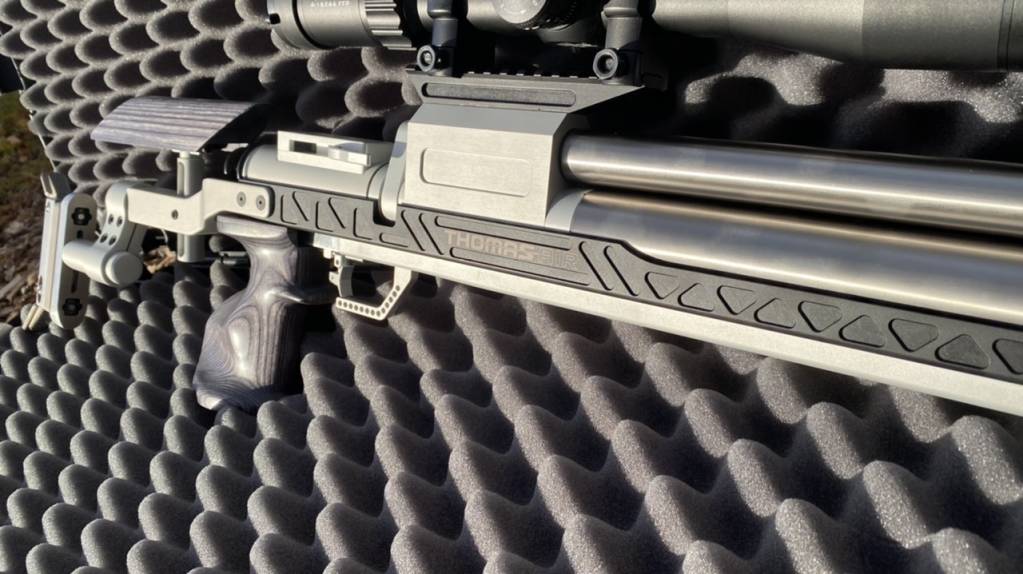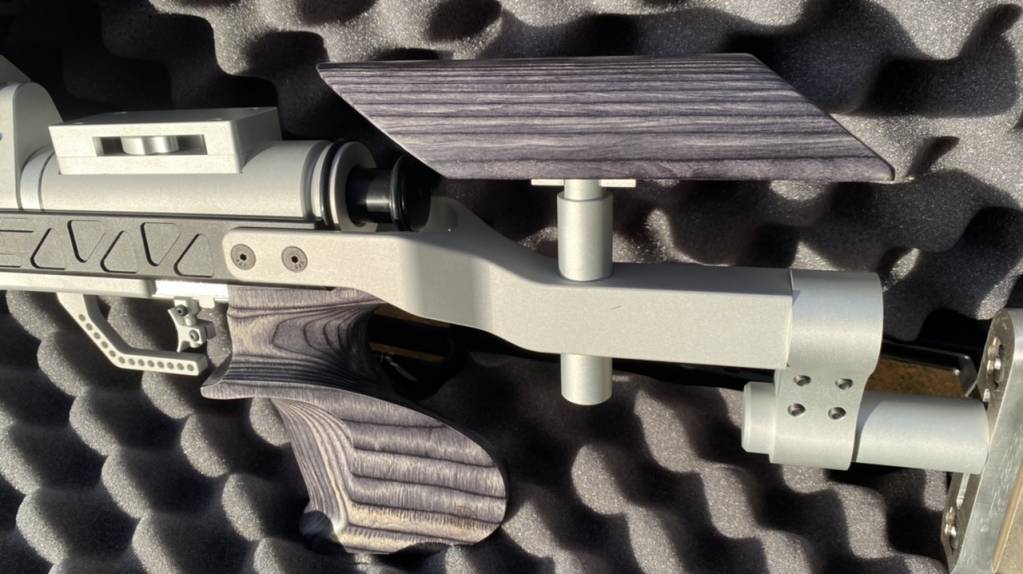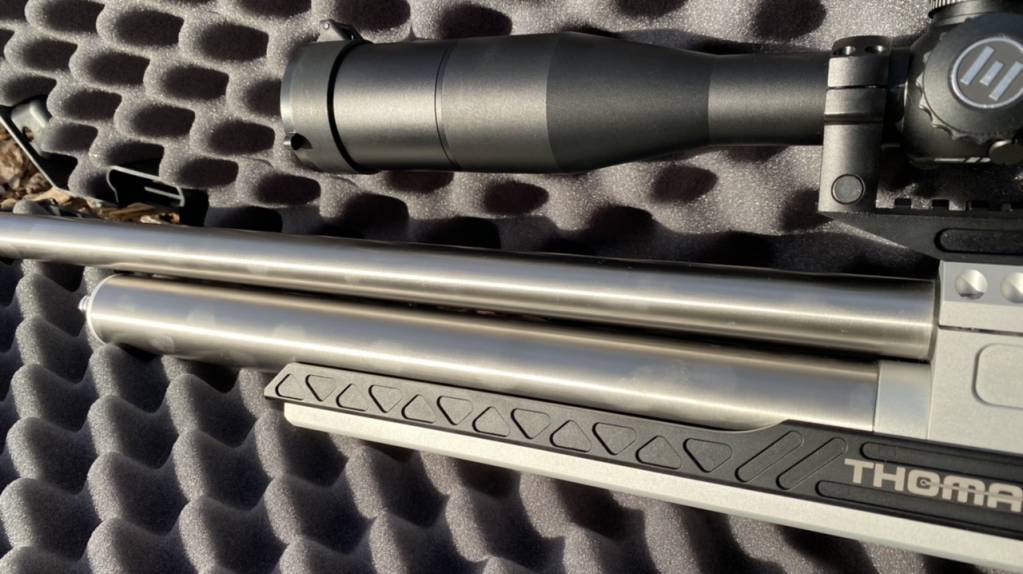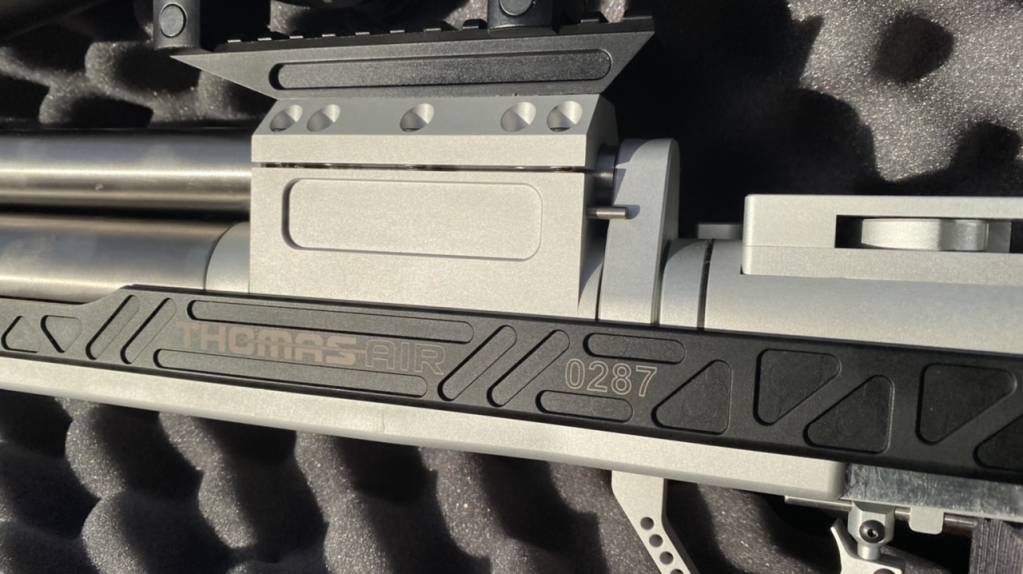 Scott aka @motorhead shot this group at 25 yards off of shooting sticks HFT style before I picked up the gun. Obviously it's accurate so I can look really good holding the gun at the match, I can always blame unsorted pellets!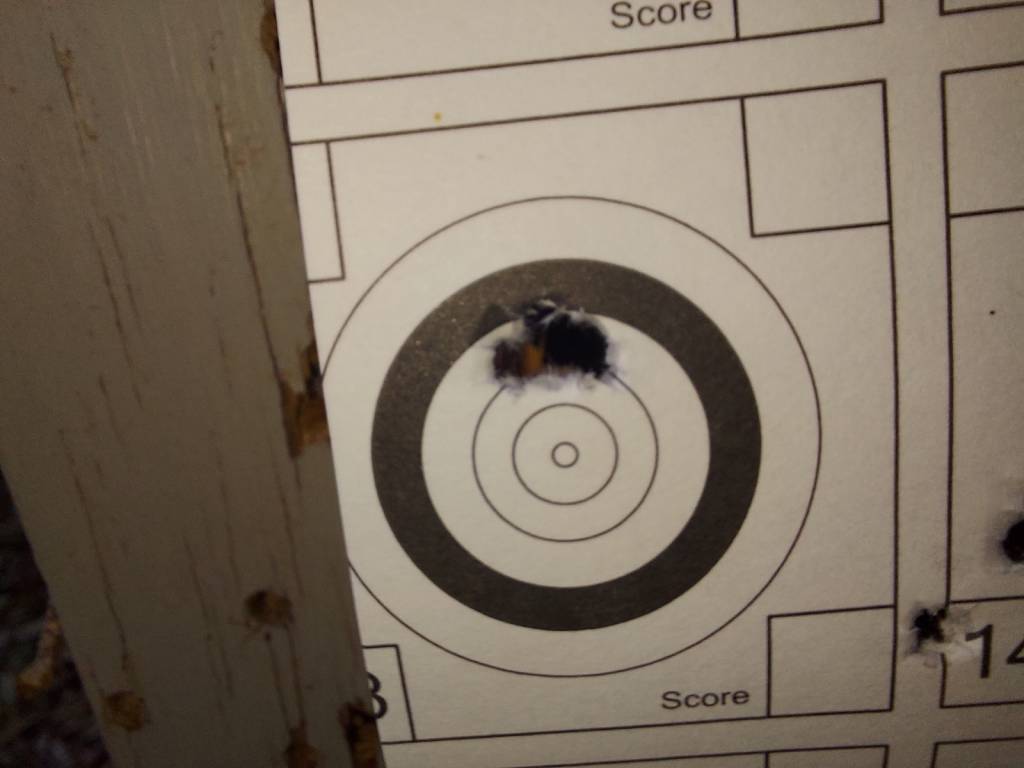 Edit: I have decided a name for my Thomas, since it's black and white I'll call it Pepe Le Pew! Also because it would start to stink real bad when I start shootings it! LOL!