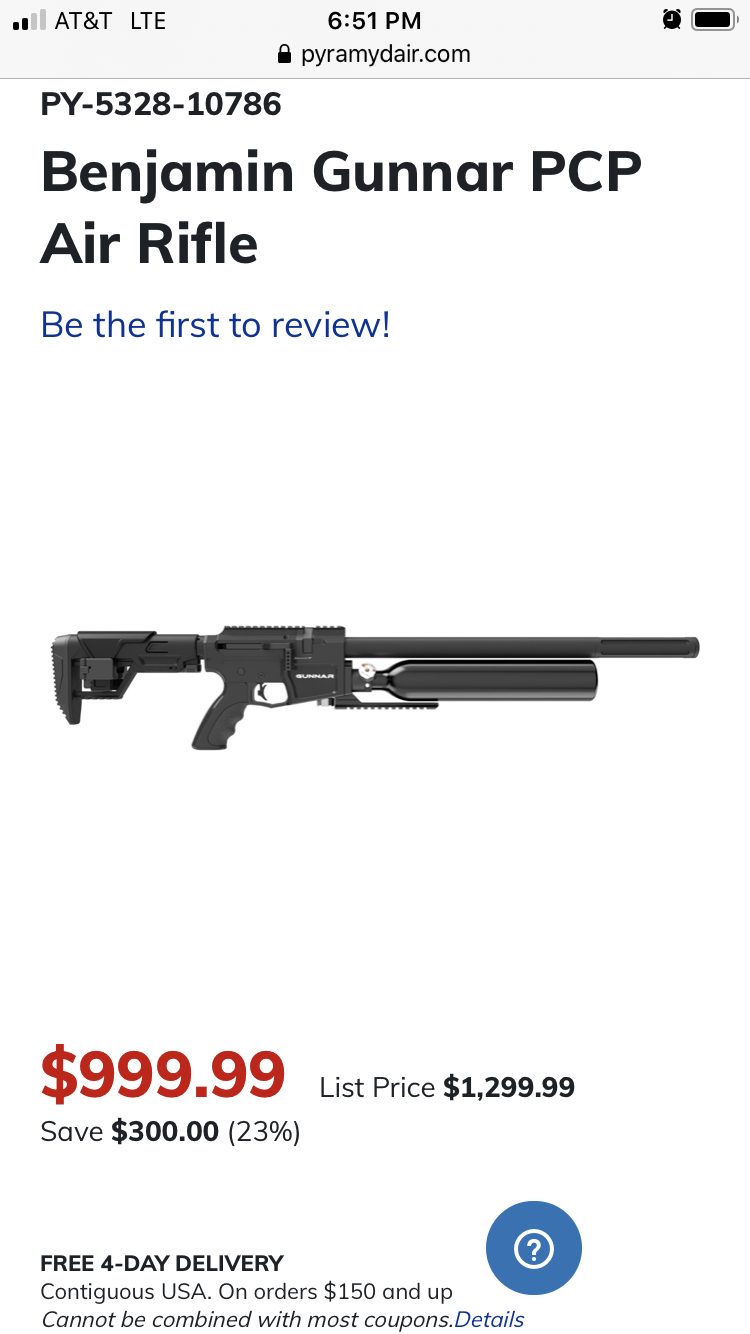 Looks like it was added yesterday to the New Arrivals page! (There's no .45 option listed though.) I had REALLY hoped to see this one available in .30, but it looks like .22 and .25 are what the options are. 
Im looking forward to seeing one on my doorstep. I am super happy with the Kratos and Cayden, hoping this one impresses me as much. Now it just needs to show up as In-stock..........
Anyone else anticipating buying one?