So I just received my order of the recently released .30 cal Hades pellets! I took them straight outside to test them with ballistic gel. I was using my Impact MK2 that I currently have set up for slugs max I was shooting the 44.75 gr pellets at 1024 FPS giving a muzzle energy of 104.2 FPE. I shot into the gel at 20 yards and this is what the recovered pellet looked like.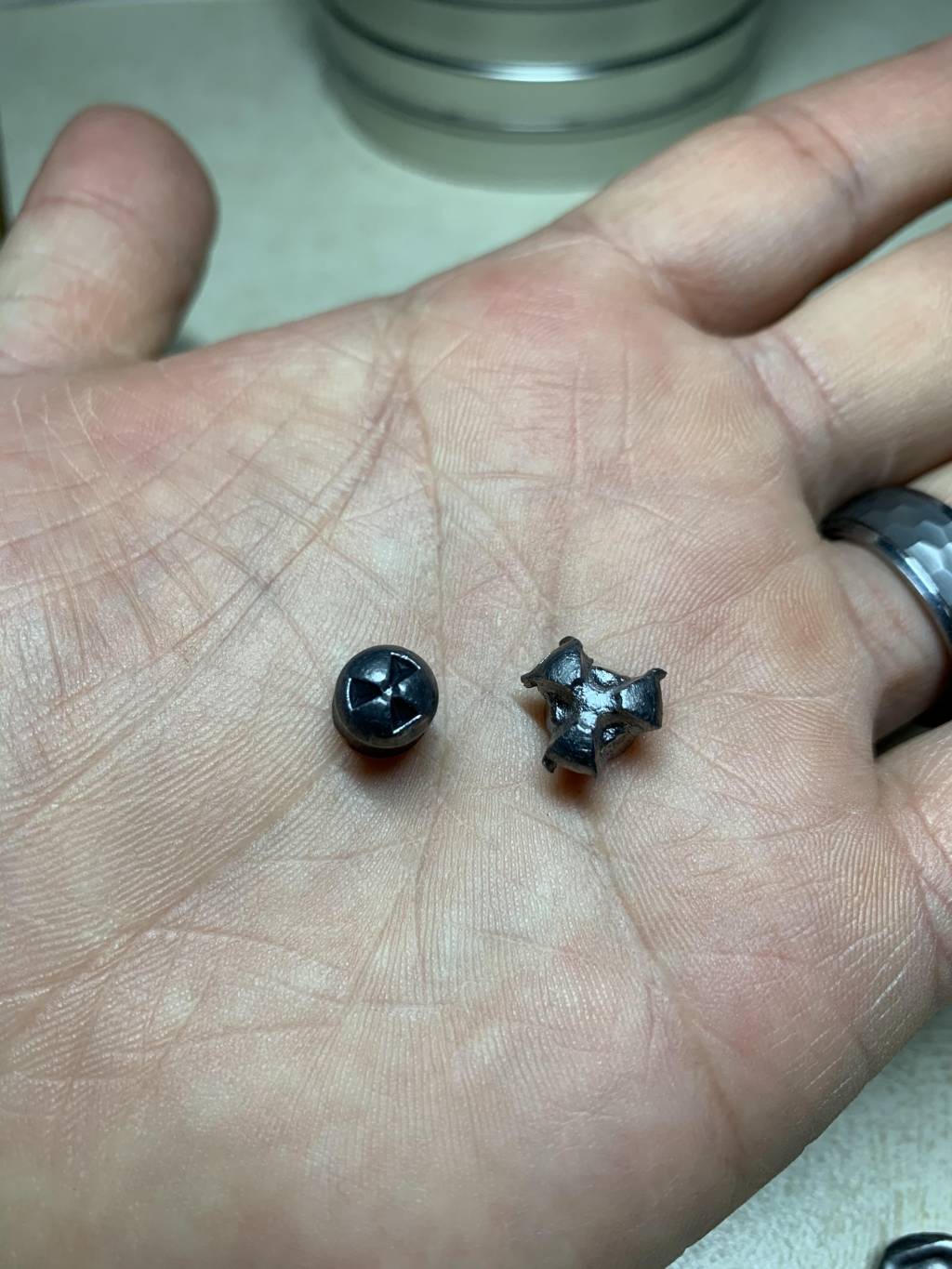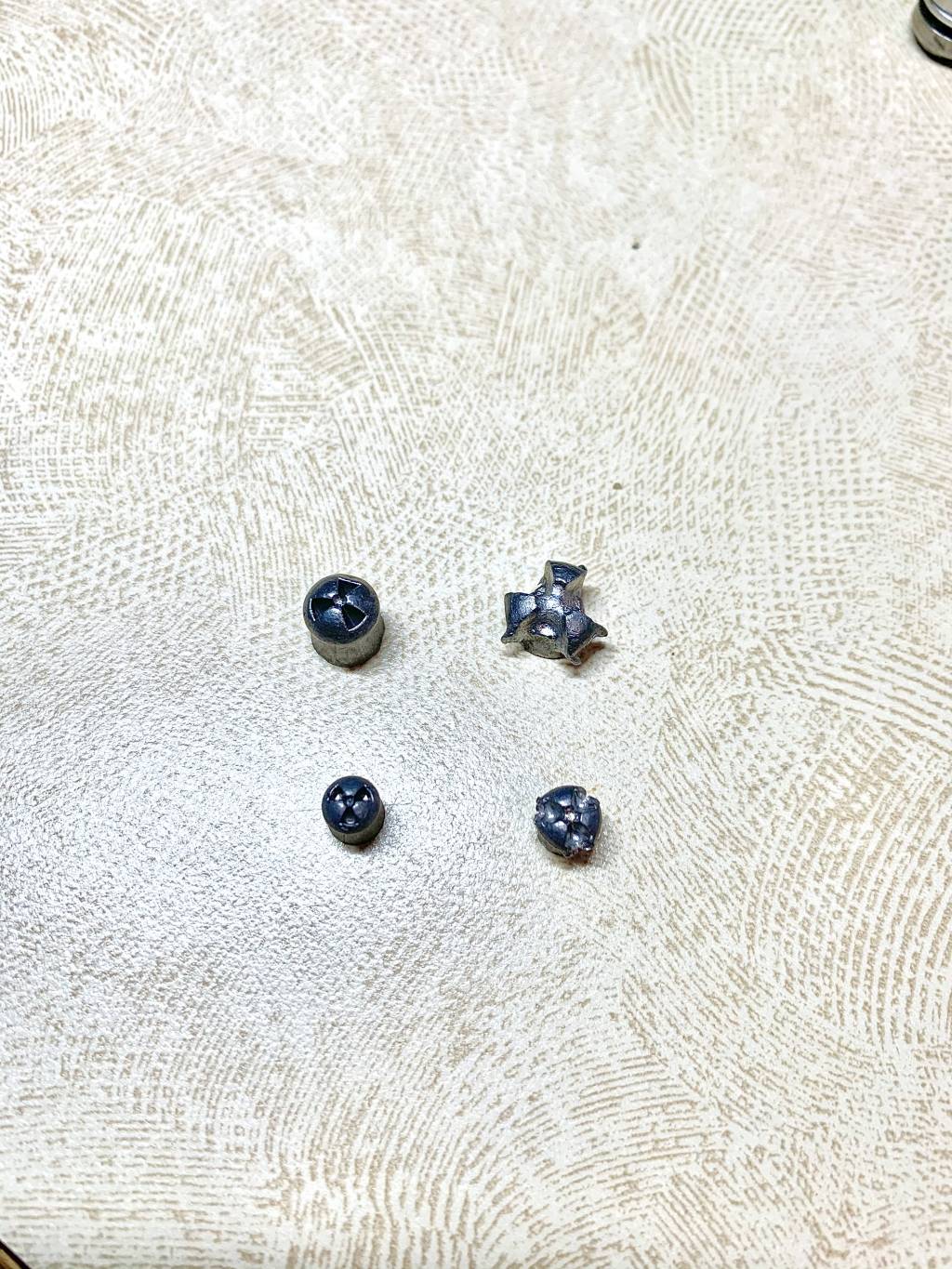 The smaller pellet is a Hades I recovered from the gel in .22 cal. The .30 expanded to .454"! 
I shot 10 shots to get on target and then shot a 5 shot group at 55 yards and I'm sure I can tighten the groups up if I dropped the tune down a bit on speed! The group was 3/4"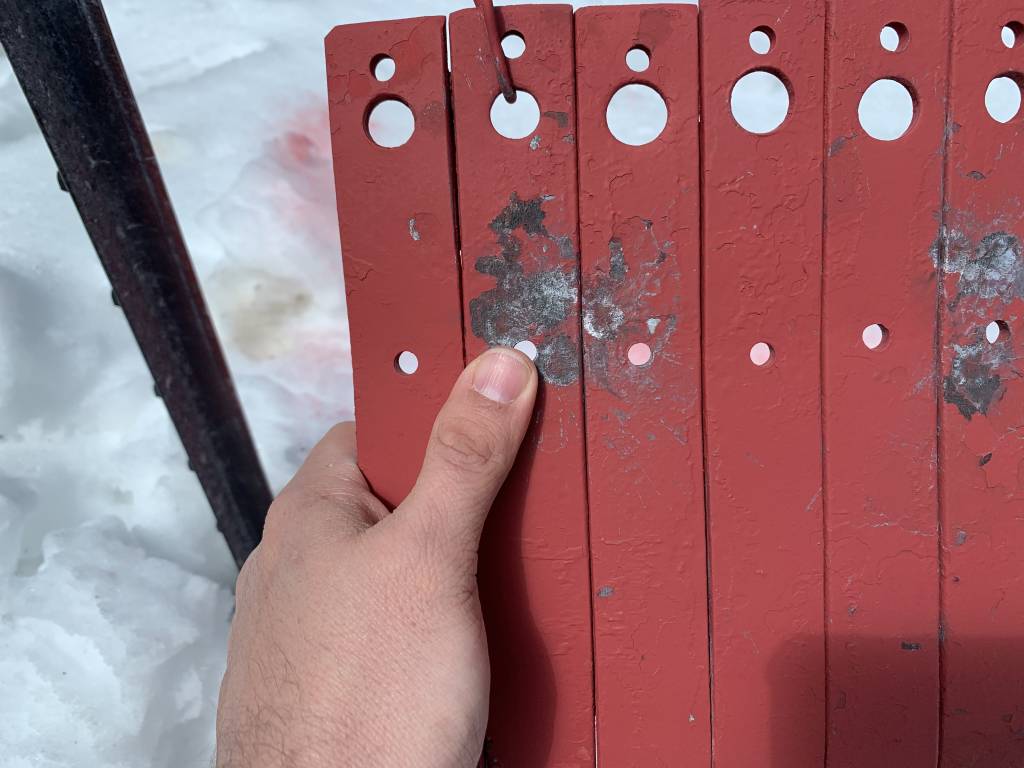 Has anyone else shot these yet? What speeds are working for you guys? I'll be using these on prarie dogs in a few weeks!!