Administrator
Staff member
Dealer
Manufacturer
** CAUTION do NOT subscribe to notifications from this topic or you will receive an email alert every time someone submits a guess! **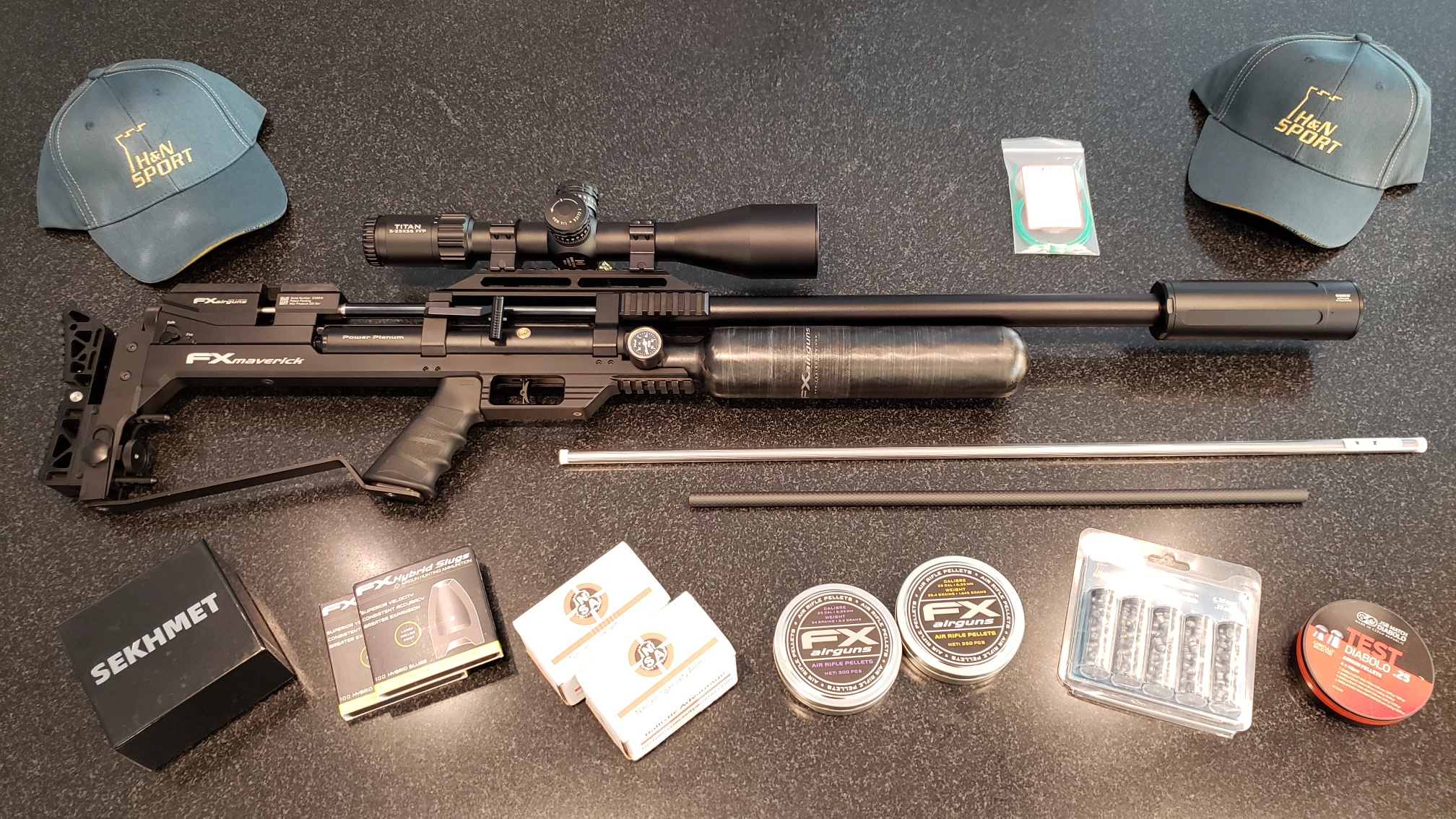 It's with great pleasure that we introduce Southern Precision Air Weapons and owner Ken Hicks as this month's RDW Event Host. Ken's reputation as a competitive shooter, professional tuner, and most honorable business owner speaks for itself but in case you didn't know… his customers love him, and his years of finishing on the Podium have earned him mad respect from industry & community alike.
2019 EBR
* 2nd place 100 yd Extreme Benchrest
* 3rd place Big Bore Slug
2019 U.S. Nationals
* 2nd place Unlimited 25m
* 4th place Heavy Varmint
2018 RMAC
* 1st place 25m
2018 EBR
* 3rd place 50 yard
… and his winnings go on and on, with multiple big finishes at the 2017 & 2018 U.S. Nationals as well!
On behalf of Airgun Nation, thank you Ken and FX USA for stepping up BIG TIME with the donation of an FX Maverick of the winner's choosing, and thank you Sponsors for adding a whole mess of goodies from Element Optics, Sportsmatch Rings U.K., Saber Tactical, Donny FL, Sekhmet Gauges, JSB, H&N Sport, Nielsen Specialty Ammo, and Patchworm Bore Cleaners.
We salute you and so do our wallets!!
$3,700.29 !! OH MY!
2 EASY STEPS TO WINNING
Join Airgun Nation 
Enter to Win
[/LIST=1]

Winners Package


FX Maverick (choice of configuration & caliber) $1799.99
FX Superior Heavy Slug Liner $109.00
FX Carbon Fiber Barrel Sleeve $30.00
Element Titan 5-25x56 FFP Scope $879.99
Sportsmatch Rings UK #HT089 34mm Scope Rings $89.89
Saber Tactical Adjustable Butt Stock $250.00
Saber Tactical Bag Rider $65.00
DonnyFL Moderator (choice of model & caliber) $185.00
Sekhmet Digital Pressure Gauge $108.00
H&N Ballcap x2 $30.00 
Patchworm Pocket Field Kit Universal Firearms Cleaner $11.50
JSB Sampler Pack (choice of caliber) $15.99
H&N Sport Hunting Pellet Sampler Pack (choice of caliber) $15.99
FX Pellets x 2 (choice of caliber) $39.98
FX Hybrid Slugs x 2 (choice caliber) $31.98
Nielsen Slugs x 2 (choice of caliber) $37.98




A single winner will be selected with a random number generator. For a chance to win, all you've got to do is pick a number between $0.00 – $3700.29 (the giveaway's value) and enter it in the body of THIS THREAD.



The contest begins now and ends August 30th @ 10pm MST. I'll announce the winner the following afternoon.



Good luck everyone!!!



ATTENTION PARTICIPANTS:

This is a private giveaway & is open to participants within the United States only (void where prohibited). In order to participate in these events we ask that you be a member of Airgun Nation and be subscribed to AEAC. The closest guess to the randomly generated number wins. Duplicate entries of the same number will be determined by timestamp. Multiple entries by the same contestant will result in disqualification. Claimants must be 18 years of age or older and not in any way be affiliated with FX, SPAW, Element Optics, Sportsmatch Rings UK, DonnyFL, Saber Tactical, 20/20 Concepts, NSA, JSB, or H&N Sport. If you are below the age of 18 and win, you may have an adult, parent, or adult legal guardian claim the prize on your behalf. Prizes must be claimed within 10 days of the event's end. Winners in the USA will be responsible for all state/federal taxes and must provide a completed W9.



** CAUTION do NOT subscribe to notifications from this topic or you will receive an email alert every time someone submits a guess! **