Reply To: What is your Backstop made of?
January 24, 2016 at 10:58 am
Link
Mr.Gadgets
Participant
Member
I have been using two types. 1st is my 50 yd. target.  Is a hunk of a house beam I found at a home construction site near me.  I believe it was one of the main support beams of the house.  It appears to be many boards laminated together and this cut off piece was in the trash pile.  Needless to say, I snatched it up fast.  All I added was legs, binder clip and a support.  Very easy to move about.
The 2nd is my 70 yd. target.  Simply a hunk of tree trunk.   Trying to keep it simple.
70 yd Target

I have been using two types. 1st is my 50 yd. target.  Is a hunk of a house beam I found at a home construction site near me.  I believe it was one of the main support beams of the house.  It appears to be many boards laminated together and this cut off piece was in the trash pile.  Needless to say, I snatched it up fast.  All I added was legs, binder clip and a support.  Very easy to move about. The 2nd is my 70 yd. target.  Simply a hunk of tree trunk.   Trying to keep it simple. 50 yd Target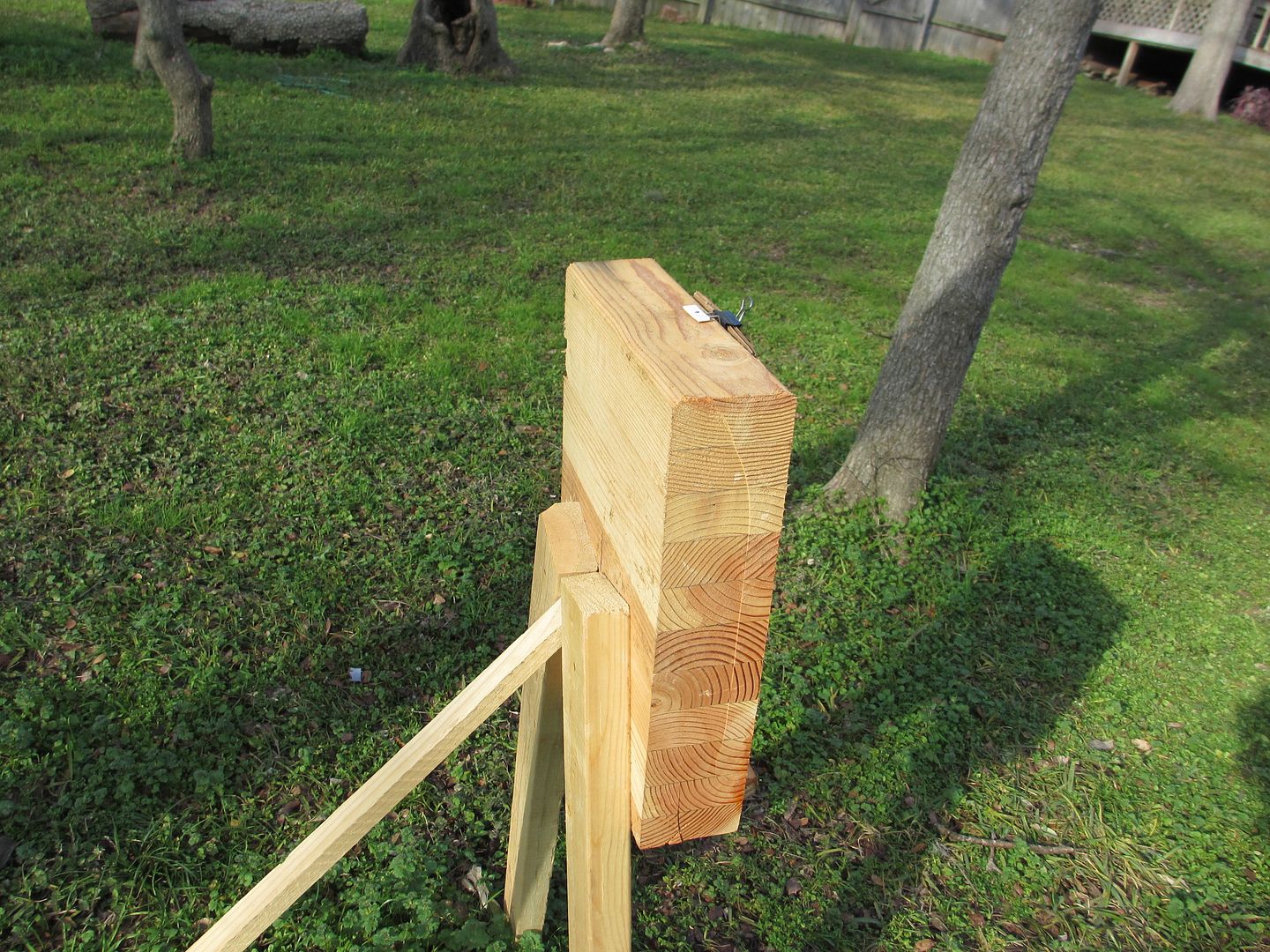 70 yd Target