Reply To: Is a SCUBA Tank Worthwhile?
July 14, 2019 at 10:08 pm
Link
Str8tshooter
Participant
Member
Maybe this one? if you are into Scuba, have only 200 Bar AG's, do not have to carry it around much and can get it hydroed every 3 years. Most likely better off with a Great White 🙂
Luxfer Limited 106 Cylinder with DIN valve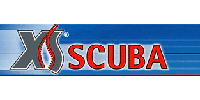 Other products by XS Scuba
SKU:
40266A
Reg. Price:
$679.95
Our Price:
$449.95
Quantity:
Luxfer Limited 106 Cylinder with DIN valve
This is a Luxfer 4350 PSI Air Tank Wrapped Aluminum 105 Cubic Foot
This is a special cylinder manufactured by Luxfer. It is a composite cylinder manufactured of both aluminum and fiberglass. It starts out as a standard scuba 80 cu ft cylinder. Hoop-wrapped fiberglass and resin is added to strengthen the side walls. This allows for an increased service pressure to 4350 psi and a capacity of 106 cubic feet. This cylinder falls under DOT Special Permit 12479. Requirements of SP12479 is a hydro re-test each three years and a fifteen year service life. The inlet to this cylinder is unlike most other scuba cylinders, utilizing 7/8" x 14 UNF threads (a smaller hole). The choice of valves is restricted to a 300 bar DIN valve with the correct 7/8" x 14 UNF threads. AIR SERVICE ONLY.
INLET THREADS FEATURES

7/8" – 14 UNF, Small hole
Requires a dedicated 300 bar DIN valve
Attachment of DIN first stages only
HIGH PRESSURE FEATURES
4350 psi service pressure
HIGH VOLUME FEATURES

SERVICE LIFE INSTRUCTIONS

Hydro retest every three years 🙁
Remove from service at fifteen years
4350 psi COMPATIBILITY FEATURES

Check with the manufacturer of your regulator & pressure gauge to ensure they are compatible with 4350 psi
CANADA INFORMATION

Sorry, this item does not qualify for free shipping
https://www.onlinescuba.com/Luxfer-Limited-106-Cylinder-with-DIN-valve-P3800.aspx
Maybe this one? if you are into Scuba, have only 200 Bar AG's, do not have to carry it around much and can get it hydroed every 3 years. Most likely better off with a Great White :-)
Luxfer Limited 106 Cylinder with DIN valve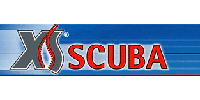 Other products by XS Scuba
SKU:
40266A
Reg. Price:
$679.95
Our Price:
$449.95
Quantity:
Luxfer Limited 106 Cylinder with DIN valve

This is a Luxfer 4350 PSI Air Tank Wrapped Aluminum 105 Cubic Foot

This is a special cylinder manufactured by Luxfer. It is a composite cylinder manufactured of both aluminum and fiberglass. It starts out as a standard scuba 80 cu ft cylinder. Hoop-wrapped fiberglass and resin is added to strengthen the side walls. This allows for an increased service pressure to 4350 psi and a capacity of 106 cubic feet. This cylinder falls under DOT Special Permit 12479. Requirements of SP12479 is a hydro re-test each three years and a fifteen year service life. The inlet to this cylinder is unlike most other scuba cylinders, utilizing 7/8" x 14 UNF threads (a smaller hole). The choice of valves is restricted to a 300 bar DIN valve with the correct 7/8" x 14 UNF threads. AIR SERVICE ONLY.

INLET THREADS FEATURES

7/8" - 14 UNF, Small hole
Requires a dedicated 300 bar DIN valve
Attachment of DIN first stages only
HIGH PRESSURE FEATURES
4350 psi service pressure
HIGH VOLUME FEATURES

SERVICE LIFE INSTRUCTIONS

Hydro retest every three years :-(
Remove from service at fifteen years
4350 psi COMPATIBILITY FEATURES

Check with the manufacturer of your regulator & pressure gauge to ensure they are compatible with 4350 psi
CANADA INFORMATION

Sorry, this item does not qualify for free shipping
https://www.onlinescuba.com/Luxfer-Limited-106-Cylinder-with-DIN-valve-P3800.aspx