Reply To: First PCP for around $300, which of these three would you get?
March 5, 2017 at 8:00 am
Link
ztirffritz
Participant
Member
Maximus. It's the same gun more or less as the Disco but cheaper. With the AGNation code it's less than $200.  
The Maximus and Benjamin pump come out to just over $300. I think they still have free shipping Fridays for orders over $150.  There's also a $20 rebate on the pump so you'd be under $300. 
Maximus($165):
http://www.crosman.com/maximus-22
Pump and rebate ($169 after rebate):
http://www.crosman.com/airguns/airgun-accessories/benjamin-pcp-pump
http://www.crosman.com/general/rebates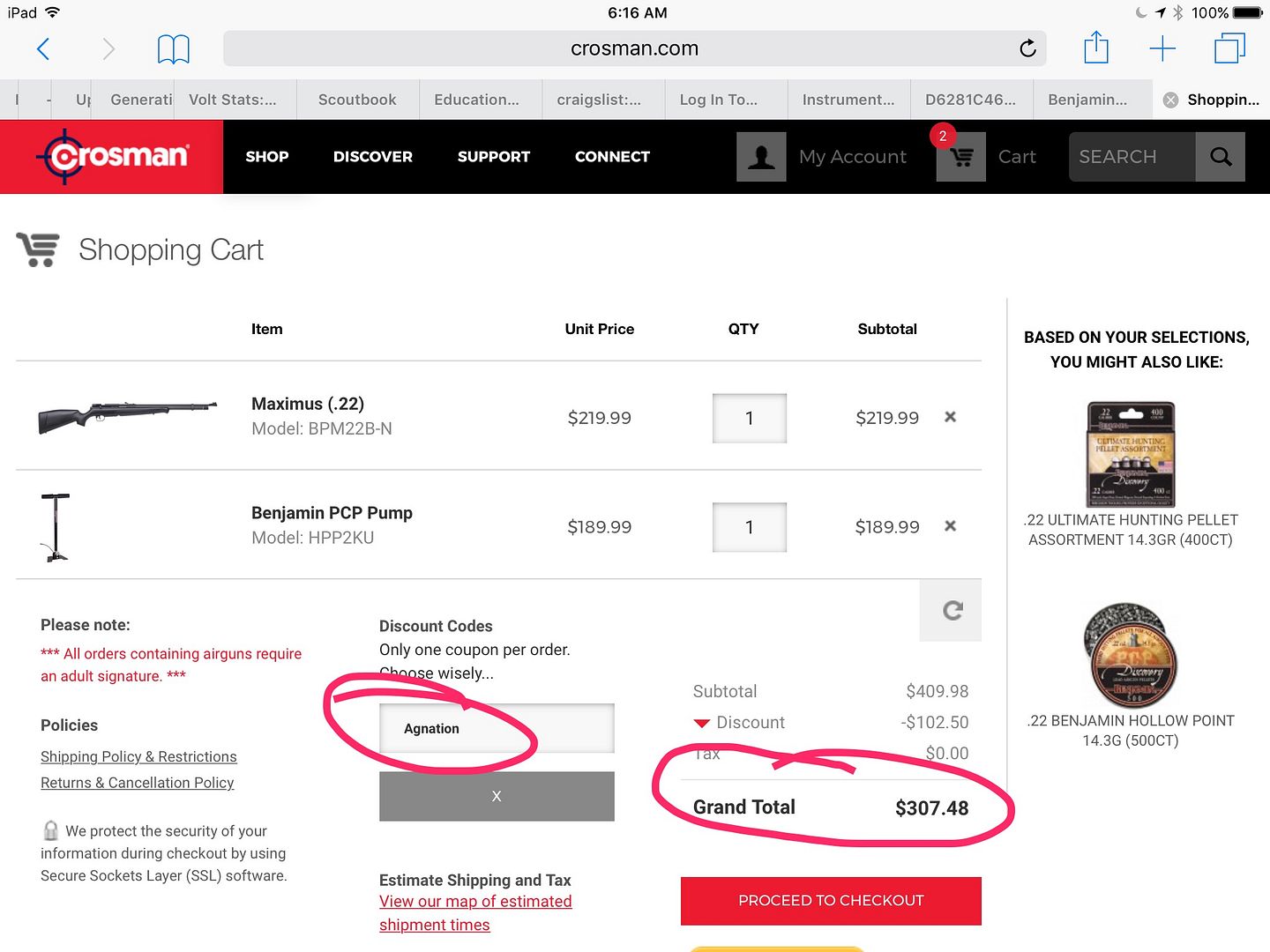 Maximus. It's the same gun more or less as the Disco but cheaper. With the AGNation code it's less than $200.   The Maximus and Benjamin pump come out to just over $300. I think they still have free shipping Fridays for orders over $150.  There's also a $20 rebate on the pump so you'd be under $300.  Maximus($165):
http://www.crosman.com/maximus-22
Pump and rebate ($169 after rebate):
http://www.crosman.com/airguns/airgun-accessories/benjamin-pcp-pump
http://www.crosman.com/general/rebates