Reply To: My New RAW LRT Is Here!
February 19, 2017 at 4:07 pm
Link
Dirte
Participant
Member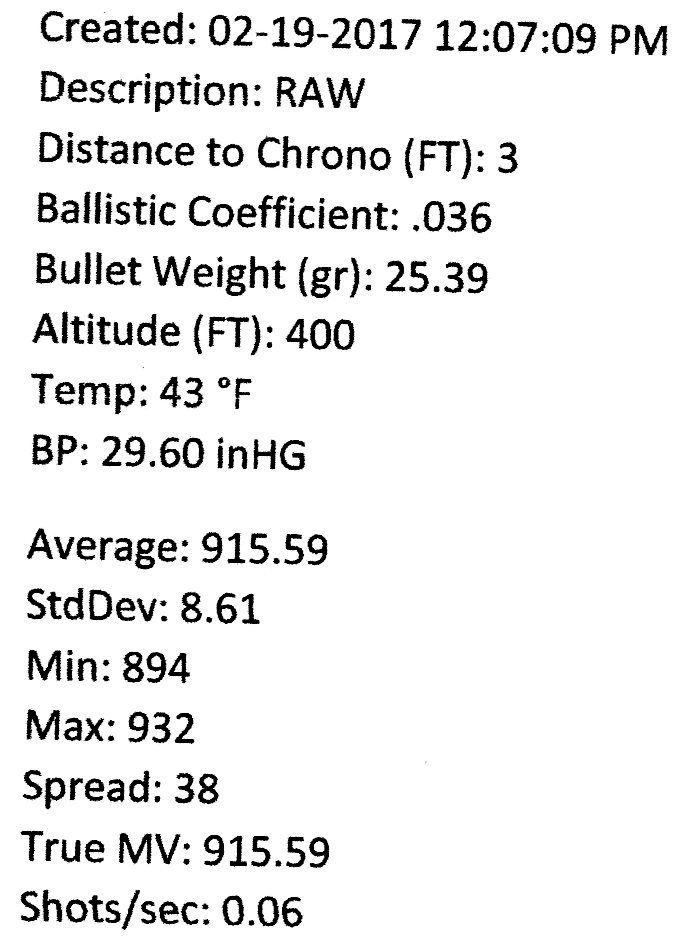 Took the RAW out for a spin today. I ran about a 100 pellets through it so far (tethered). Sighted it in at 50 yards. I did 3 shots per 2″ target with a total of 48 shots. Wind was 3-5 mph. initially it is shooting at 915.59 FPS
Now I need to get it out to 75 and 100 yards.